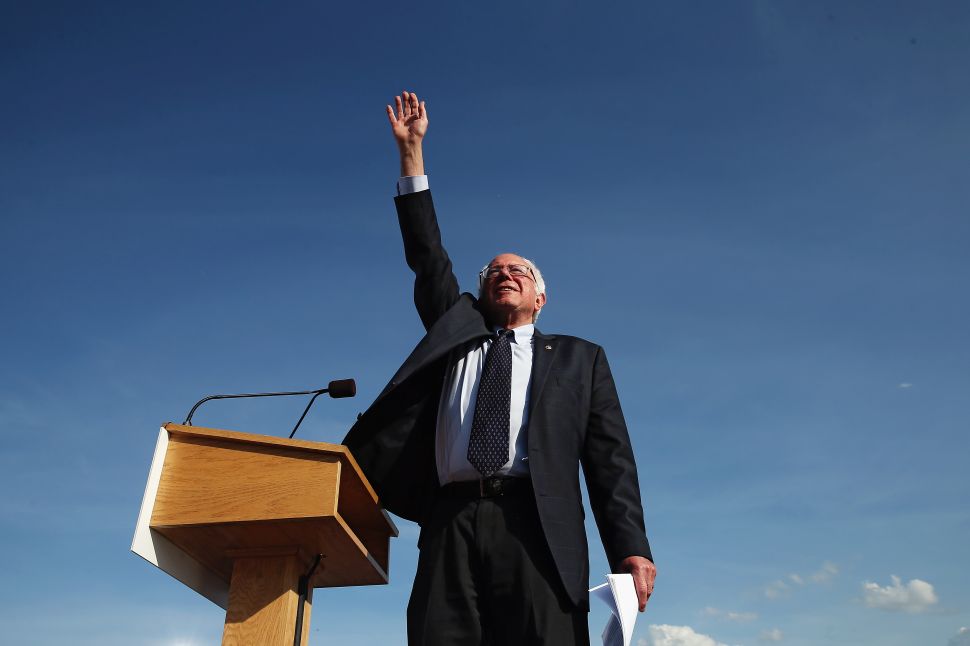 While the Democratic Party struggles to find its bearings under a Trump presidency and Republican-controlled Congress, Bernie Sanders' political revolution is gaining momentum, attracting enthusiasm, and finding success.
During this month's Senate recess, Sanders has showed no signs of slowing down. He is scheduled to speak at town halls in Indiana, Ohio and Michigan next week on a variety of issues, including jobs, labor union rights, and Medicare for all. On Labor Day weekend, he plans to stop in New Hampshire for an AFL-CIO breakfast and will be in Iowa on August 31 to promote his book for teens, a guide for political revolution.
Sanders has continued his grassroots campaign style into Trump's presidency, connecting with voters, making appearances at town halls and supporting other progressive candidates across the country. While it remains to be seen if Sanders will run for president in 2020, he is continuing his campaign's style of talking directly to voters about meaningful policy issues.
Sanders' political organization, Our Revolution, which was founded in August 2016, has already achieved significant victories, against both Republicans and establishment Democrats. At the local level, the organization has seen success with Chokwe Lumumba winning his election for mayor of Jackson, Miss., and Christine Pellegrino won a New York State Assembly race in a district that voted for Donald Trump in 2016. Our Revolution backed several successful first time political candidates in city councils across the country, including Ali Dieng to Burlington's City Council in June 2017 and Khalid Kamau to South Fulton City Council in April 2017. The organization endorsed 59 successful candidates in 2016 and 16 so far in 2017. Further, in two special congressional elections, James Thompson's campaign in Kansas and Rob Quist's campaign in Montana, progressives outperformed expectations, helping to mitigate the false narrative that progressive candidates can't compete against Republicans in Republican strongholds.
Our Revolution won't endorse 2018 midterm congressional candidates until next year, but Brand New Congress, an organization founded by former Sanders staffers, is supporting several candidates looking to unseat incumbents in Congress who have abandoned their voters. They are supporting Paula Jean Swearengin in her race against Sen. Joe Manchin and 10 candidates for the House of Representatives in Missouri, New York, Florida, Texas, Washington, Arkansas and Pennsylvania.
Due to his presidential bid, Bernie Sanders and his supporters now have a massive grassroots infrastructure that they can use to mobilize supporters. Trump's presidency has emboldened Sanders' political revolution; Sanders' popularity has surged and organizations have emerged out of his movement. While establishment Democrats continue to denigrate progressives and insist that it isn't the right time for progressive politics, Sanders' political movement is prevailing because it offers hope for a better America. Millions of Americans are standing up in support of a political revolution that seeks to improve the lives of every American, challenge the status quo, and push for policies that leave no one behind.