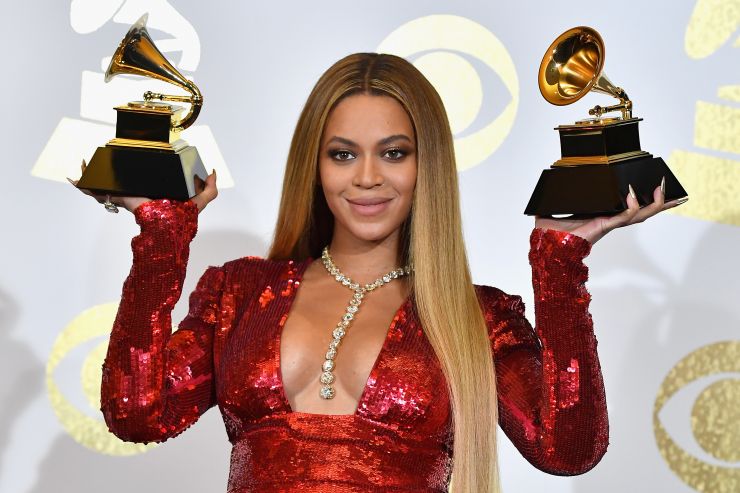 Beyoncé has sold an estimated 100 million records as a solo artist, according to the Chicago Tribune. She has won 22 Grammy's as the most-nominated woman in the award's history and won 24 MTV Video Music Awards as the most-nominated artist period in the award's history. She has conquered the music world and now she may have her sights set on the NBA.

According to Bloomberg, Beyoncé is considering making a financial investment into the Houston Rockets.
Pop superstar Beyonce, a Houston native, is mulling an investment in the National Basketball Association's Rockets, according to people familiar with the matter.

The Rockets declined to comment. Beyonce's publicist, Yvette Noel-Schure, didn't immediately respond to an email seeking comment. The entertainer's representatives at Sony Music Entertainment declined to comment. A spokeswoman for her husband, Jay-Z, also didn't immediately respond.
If true, the superstar would have some help as husband JAY-Z previously owned a minority stake in the Brooklyn Nets before selling it off to open a sports agency overseen by the Roc Nation brand. In May, Forbes estimated her net worth at $350 million, so it's not as if she can't afford a piece of the NBA's pie.
Beyoncé's last album, Lemonade (2016) was a critical and commercial success. According to the IFPI, it was 2016's best-selling album with 2.5 million copies. The record was nominated for nine awards at the 59th Grammy Awards, winning Best Urban Contemporary Album and Best Music Video.
Is there nothing the Queen can't do?