Beyoncé and Jay-Z spent the summer at a lavish Malibu property, where they brought their twins home in June. As lovely as the $400,000 a month beach house is, and as many wonderful Instagram ops as it has afforded the couple, summer is almost over, so Beyoncé, Jay-Z and their three children will likely be saying farewell to the oceanfront abode.
They can't be too sad about leaving, considering they finally closed on a Los Angeles home, perched on a hill in Bel Air. The couple paid $88 million for the massive estate in an off-market deal, and they also took a surprisingly traditional route with the purchase—they took out a mortgage.
https://www.instagram.com/p/BWg8ZWyghFy/?taken-by=beyonce
But this is Beyoncé and Jay-Z, so this was a $52.8 million mortgage, which, per the Los Angeles Times, comes to monthly payments of $252,075 with an interest rate of four percent.
The purchase is now the highest home sale of 2017 in all of Los Angeles county, taking over the title from David Geffen, who sold his Malibu compound for $85 million earlier this summer. But it's still a serious haircut from the $135 million the spec house was reportedly listed for, and more than the power couple's reported $120 million offer on the house back in April.
The transaction is also the fifth largest single-family home sale in Los Angeles, ever.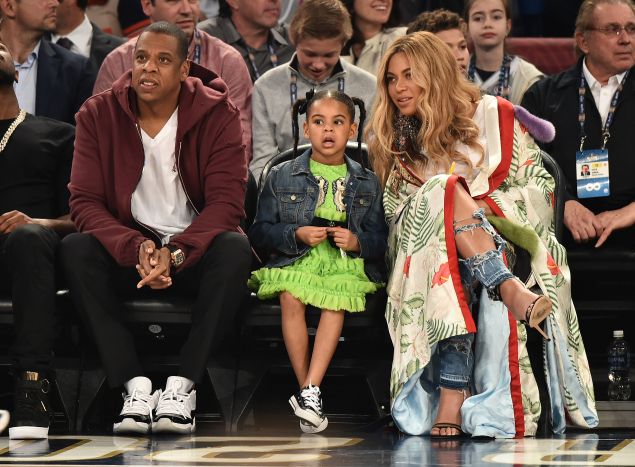 Developer Dean McKillen purchased the eight-bedroom, 11-bathroom property four years ago for $15 million, and after he completed work on the home last year, it's now a thoroughly modern estate. The gated residence is comprised of six structures and has 30,000 square feet of living space, with amenities like a full spa, wellness facility, media room and separate staff quarters. Outside, there are no less than four outdoor pools on the two-acre property, as well as a basketball court.
Sure, the Bel Air home is lacking a few of amenities that came with the Malibu rental, like the Romanesque pavilion with a lap pool, steam shower, over a million seashells and a golden onyx fireplace, but the house does have bulletproof windows and metal security gate, plus room for 15 cars.
But with over 10,000 square feet of outdoor living space in their new house, Beyoncé and Jay-Z have the space to build as many Instagram-worthy flower arches as their hearts desire.