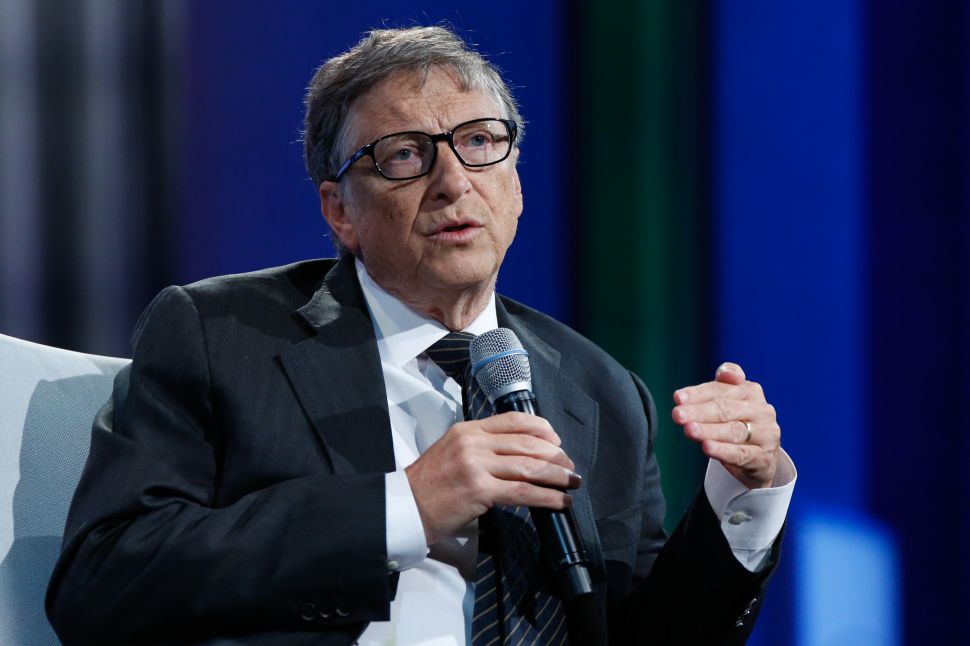 Bill Gates is giving so much of his money away, he's not going to have any time to recommend books.
The Microsoft co-founder's latest bit of philanthropy became public yesterday, when a Securities and Exchange Commission filing revealed that Gates donated 64 million Microsoft shares in June, worth a total of $4.6 billion. He now owns only 1.3 percent of the company—former Microsoft CEO Steve Ballmer is the largest stakeholder, owning four percent.
Gates' gift is his largest donation of Microsoft shares since 2000, when according to Bloomberg he gave away $16 billion worth of shares (he also donated $5.1 billion a year later).
It wasn't immediately clear who the recipient of this gift was, but Gates has made the majority of his donations to the Bill & Melinda Gates Foundation, the charity he and his wife use to direct their philanthropic efforts. The couple has donated $35 billion through the foundation since 1994.
The endowment that funds the foundation is independently managed by a separate entity, the Bill & Melinda Gates Foundation Trust.
One thing the latest donation (which represents five percent of Gates' total wealth) doesn't change is his status as the richest person in the world. Gates, who remains on Microsoft's board, has a net worth of $89.9 billion according to Forbes. His closest competition, Spanish retail magnate Amancio Ortega, is worth $84.3 billion.
Last month, Amazon founder, chairman and CEO Jeff Bezos was the world's richest person for about five hours. But Amazon's stock has plummeted since then, and Bezos' net worth now stands at only $83.9 billion—so it looks like Gates will be sitting pretty for a while.