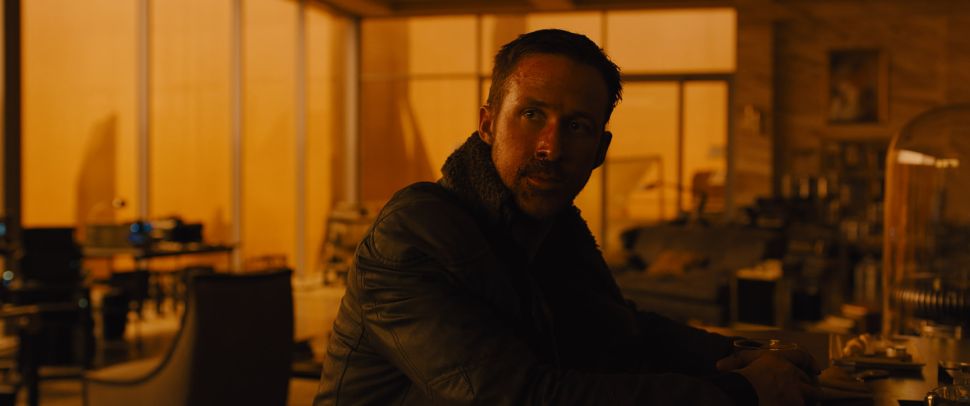 Studios have a tendency to water down edgy content in order to maximize box office potential (a move that backfired on Sony's The Dark Tower), but that's not the case for Blade Runner 2049. The film has officially been given an R-rating for "violence, some sexuality, nudity, and language" and aren't we all just happy to see that?! This doesn't come as a huge surprise given that Ridley Scott's 1982 original movie was also slapped with an R, but it does mean director Denis Villeneuve (Sicario, Arrival) pretty much enjoyed free reign while making this picture. That's a good thing.
Blade Runner 2049 picks up 30 years after the original and features Ryan Gosling as Officer K, a member of the LAPD who needs to find Harrison Ford's Rick Deckard, who has spent years in hiding. Other than that, not a whole lot is known about the highly anticipated sequel. Based on the trailers, it appears as if Jared Leto is playing the villain who has a role in manufacturing replicants. But, honestly, we really can't be sure of anything and that's one reason fans are so excited.
The movie's trailers have purposely focused more on tone and brief snippets of world building rather than plot. Given today's tendency to spoil the entire film in previews, 2049's promotional campaign has been a breath of fresh air. And as mentioned above, the R-rating suggests that WB and company trusted Villeneuve — who has yet to make a bad film — to create a high-concept blockbuster picture.
Also starring are Mackenzie Davis, Robin Wright, Dave Bautista and Edward James Olmos.
Blade Runner 2049 could very well be one of the best films of the year. We'll find out when it finally hits theaters on October 6.