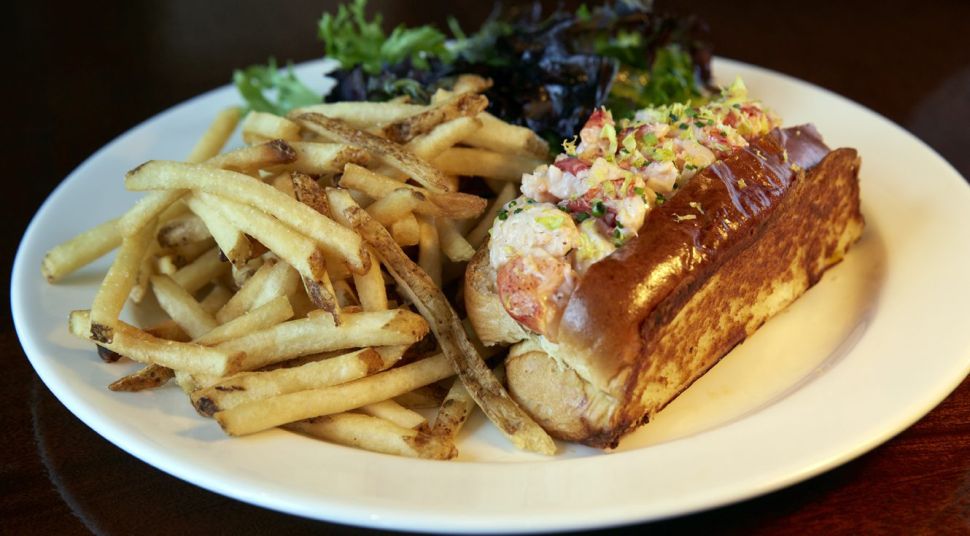 There's nothing more traditionally New England than a lobster roll, and we've clawed our way through Boston's best. Whether they're drenched in butter or slathered in mayo, here's the breakdown of the 10 finest in the Bay State.
Most Family Oriented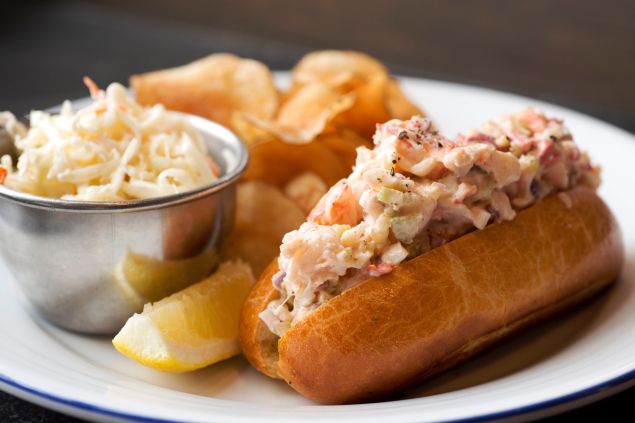 Here's to keeping it in the family. Island Creek Oyster Bar chef Jeremy Sewall makes "Ethel's Lobster Roll" with lobster straight off his cousin Mark's boat. A mix of knuckle, tail, and claw meat, it's served cold and creamy on a rosemary roll, and finished with fresh squeezed lemon, celery salt, and freshly cracked black pepper.
Most Likely to Require a Second Mouth
Coming in at 39 inches long, Pauli's North End loads a whopping one-and-a-half pounds of fresh knuckle and claw meat into their USS Lobstititution, lovingly named for Boston's own USS Constitution and its naval legacy. Prepared traditionally with lobster, mayo and light lemon juice on a freshly grilled roll, you might need to call in for backup in order to finish it.
Most Likely to Please Your Vegan Friend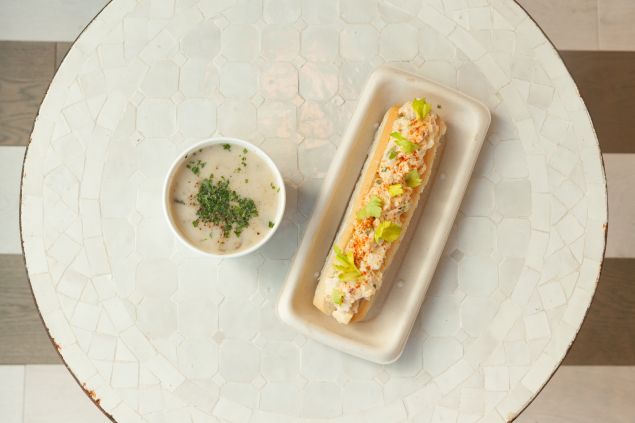 O.K., lobster rolls aren't generally associated with vegans. But since everyone seems to have that one token animal-product-free friend, the folks at by CHLOE have created an indulgence to suit the meatless among us. Made with hearts of palm in place of lobster, its flavors feature a zesty combo of celery, smoked paprika and fresh dill.
Most Transparent
Forget what you've heard about the mayo or butter quotient necessary to sauce a lobster, Mastro's Ocean Club's Clear Lobster Roll is a fusion of mango, avocado, and tempura fried lobster tail topped with Masago and wrapped in soy paper (hence the "clear" name). It's served with lobster sauce, hot curry oil and garnished with carrot threads.
Best Reason to Drive Away From the Coast
This butter-toasted treat is worth the trip inland. Head to Deadhorse Hill in Worcester, a central Massachusetts city currently undergoing a culinary boom. Their lobster roll is one-and-a-quarter pounds of poached lobster sautéed in brown butter, then prepared with mayo, lemon and tarragon.
Best Paired with an Evening Gown
If decadence is your game, then the beloved Four Seasons Boston has the lobster roll for you. At The Bristol you can enjoy the meat of an entire lobster in every single roll, mixed with homemade lemon dill aioli. Do keep your eyes open, however: Celebrities flock to this hotel enclave.
Most Worth Crossing an Ocean For
Located on Martha's Vineyard, Garde East is a popular summer spot for well-heeled and wealthy. (The Obama's just popped by for a date night, we hear.) Chef Robert Sisca's truffled version of a lobster roll has apples, walnuts and a dollop of crème fraiche.
Least Traditional 
Do you march to the beat of a different drum? Head to Bistro du Midi's bar for a Lobster Tartine on the Bistro Test Kitchen menu, available at the bar only. It has fava beans, pickled watermelon radish and dill crème fraiche. Don't miss the beautiful view of the Boston Public Garden from the Bistro's patio.
Lobster Roll with the Best View
It may not be fancy, but it's certainly memorable. Tony's Clam Shop, the beloved family-owned Wollaston Beach landmark, has served up gargantuan lobster rolls 53 years. But it's not just the food that brings people back; their patio offers stunning views of the Boston skyline and the Boston Harbor Islands. Late at night, you can even catch a glimpse of the historic Boston Lighthouse beaming.
Most Historic
For a true taste of New England history, head to The Hourly Oyster House in the heart of Harvard Square. Grab a seat on the patio overlooking Dunster Street, formerly known as Water Street back in Colonial times, thanks to its proximity to the banks of the Charles River. It used to serve as the Cambridge meeting point for the horse-drawn wagons, called "hourlies," that departed each day—on the hour—for Boston. Bonus points for their lobster rolls' house-made mayo and vinegar chips.