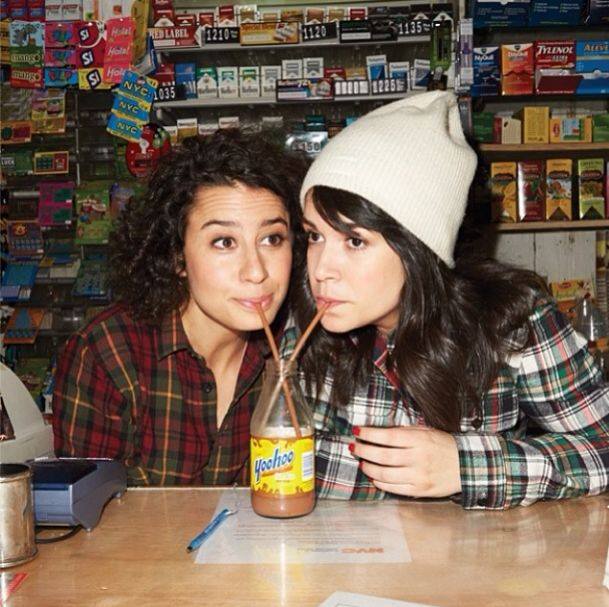 Comedy Central's Broad City is an absolutely fantastic show. It's really funny but it's also completely unafraid to tackle any and all topics no matter how cringe-inducing or taboo they may be. One of the most frequented topics from creators and stars Ilana Glazer and Abbi Jacobson is sex and, to a slightly lesser degree, sex toys. Since we live in a capitalist world, someone had the brilliant idea to leverage Broad City's fascination with sex and sex toys into a lucrative money-making opportunity. Respect.
The company Lovehoney has teamed with the show to bring the world a 14-piece collection of branded sex toys including: vibrators, lube and butt plugs ranging from $13 to $90. Some of the gear even comes slapped with Ilana's patented "YAS KWEEN" sex quote. Talk about knowing your target audience.
"We love that Broad City's sex positivity carries into real life with these products, and we hope the world enjoys them," Glazer and Jacobson said in a statement (via Refinery29).
The sex toy collection is currently available on Lovehoney's website. Broad City found a good partner to collaborate with as Lovehoney has previously featured a sex toy line associated with the Fifty Shades of Grey film release. However, something tells us that Lovehoney will not be bringing you its own line of Broad City marijuana despite its popularity on the show.
Broad City Season 4 will premiere on Comedy Central on September 13.