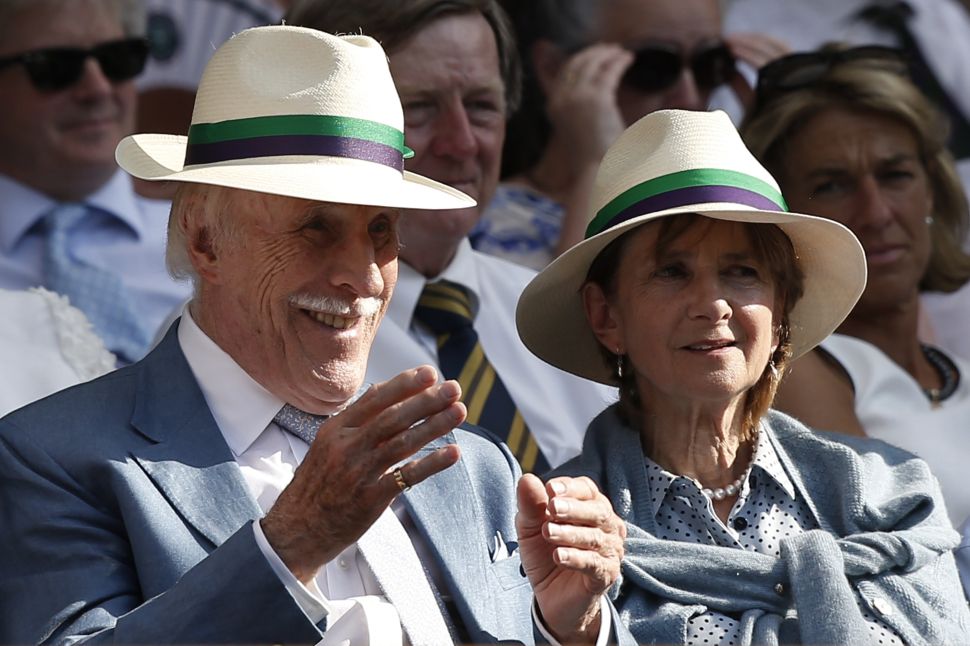 Popular British TV host Bruce Forsyth has passed away. He was 89.
Forsyth's family confirmed his passing on Friday. The TV star had struggled with poor health for a while and was hospitalized earlier this year with a chest infection.
Forsyth, a song-and-dance man who could also act and had a keen sense for people, began his career on stage at the ripe old age of 14. After World War II, he traveled around the country performing in various theaters. Throughout the 1960s, 70s and 80s, Forsyth was a common presence on popular British game shows such as The Generation Game, Play Your Cards Right and The Price is Right. According to THR, he was once the highest-paid entertainer in all of the U.K.
In addition to TV, Forsyth was a staple of popular radio, including Educating Archie, which ran from 1950 to 1958 and  averaged 15 million listeners, according to the BBC. Forsyth's first small screen hit was the variety show Sunday Night at the London Palladium where The Beatles paid a visit in 1963.
The host was known for his catch phrases such as "Nice to see, to see you nice," "Good game, good game," and "Didn't he do well?" At its most-watched, The Generation Game would bring in 20 million viewers with Forsyth hosting.
Per the outlet, Forsyth was knighted in 2011, becoming Sir Bruce. The Guinness Book of World Records recognizes him as having the longest career of any male entertainer in TV (that's what happens when you're working steady for eight decades).
Tony Hall, director general of the BBC, said (via THR) that Forsyth "invented and then re-invented Saturday night entertainment." Other notable names have taken to Twitter to pay respects as well.