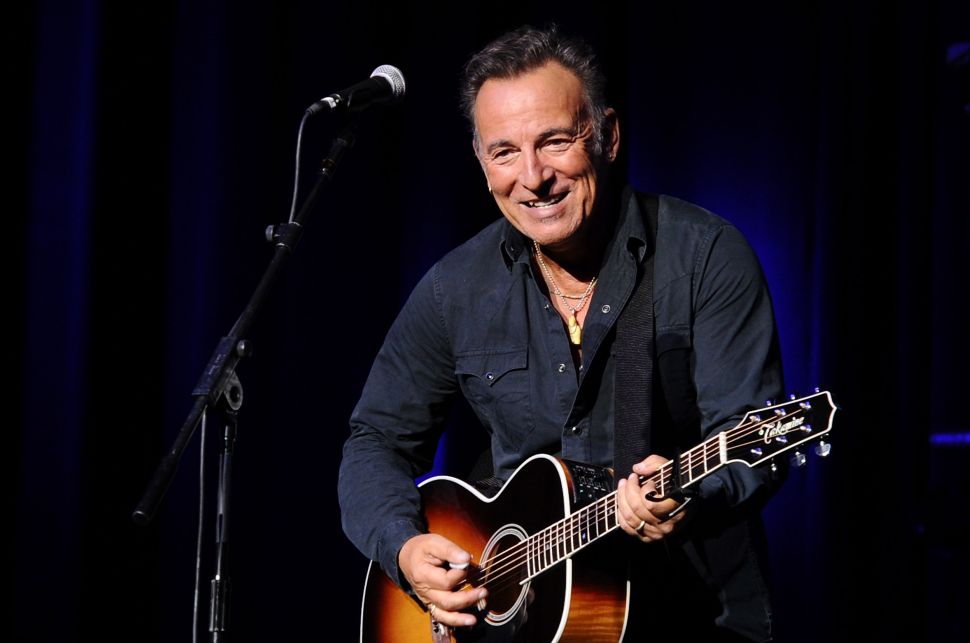 Is Bruce Springsteen trying to EGOT? We really think The Boss is trying to score an EGOT and we're in total support.
If you don't know, EGOT stands for Emmy-Grammy-Oscar-Tony and only twelve people in history have managed to climb this specific mountain. Springsteen has wrapped up the Grammy and Oscar awards already, and now he could be shooting for a Tony with his upcoming Springsteen on Broadway.
EW reports that Springsteen will star in the live solo show at the Walter Kerr Theatre in Manhattan with previews beginning on October 3 before the show officially opens on October 12.
"I wanted to do some shows that were as personal and as intimate as possible," Springsteen said in a press release, according to EW. "I chose Broadway for this project because it has the beautiful old theaters which seemed like the right setting for what I have in mind. In fact, with one or two exceptions, the 960 seats of the Walter Kerr Theatre is probably the smallest venue I've played in the last 40 years. My show is just me, the guitar, the piano, and the words and music. Some of the show is spoken, some of it is sung. It loosely follows the arc of my life and my work. All of it together is in pursuit of my constant goal to provide an entertaining evening and to communicate something of value." 
Joining Springsteen on Broadway will be scenic designer Heather Wolensky, lighting designer Natasha Katz and sound designer Brian Ronan, according to the outlet.
Tickets will become available on August 30, and you can find out more information about the show on the event's website. Now let's brainstorm ideas on how we can get Springsteen an Emmy. Maybe the Coen Brothers can cast him as a cowboy in their upcoming Netflix series.