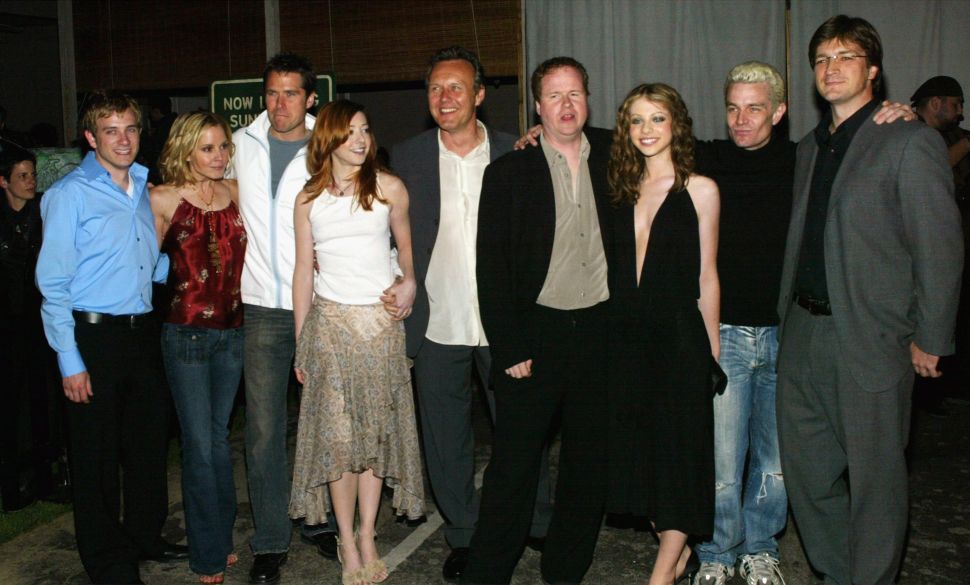 The female stars of Buffy the Vampire Slayer aren't commenting on the recent cheating accusations brought against Joss Whedon by his ex-wife, Kai Cole, in a recent scathing guest column. In the column, Cole wrote that Whedon revealed to her several affairs with "beautiful, needy, aggressive young women" during their 16-year marriage.
Sarah Michelle Gellar, who played the titular role of Buffy Summers for seven seasons, declined TheWrap's request for comment.
"Sarah doesn't comment on other people's personal lives," a representative told the outlet.
Cole claims that Whedon wrote her the following:
"When I was running Buffy, I was surrounded by beautiful, needy, aggressive young women. It felt like I had a disease, like something from a Greek myth. Suddenly I am a powerful producer and the world is laid out at my feet and I can't touch it."
"But he did touch it," she added.
Co-star Eliza Dushku, who played Faith on Buffy and starred in Whedon's 2009 Fox drama Dollhouse, also declined to comment. Per TheWrap, Buffy alums Alyson Hannigan, Charisma Carpenter, Emma Caulfield, Amber Benson and Michelle Trachtenberg all ignored requests for comment.
Whedon's camp released the following statement in response to Cole's column and have declined to speak on the matter further.
"While this account includes inaccuracies and misrepresentations which can be harmful to their family, Joss is not commenting, out of concern for his children and out of respect for his ex-wife."
Buffy helped establish a network tone for The WB (now The CW) during its successful run from 1997 to 2004 and has since become a cult classic. Whedon is currently overseeing the final production on Warner Bros.' Justice League after taking over directing duties from Zack Snyder. He's also set to direct Batgirl for WB's DC Extended Universe.