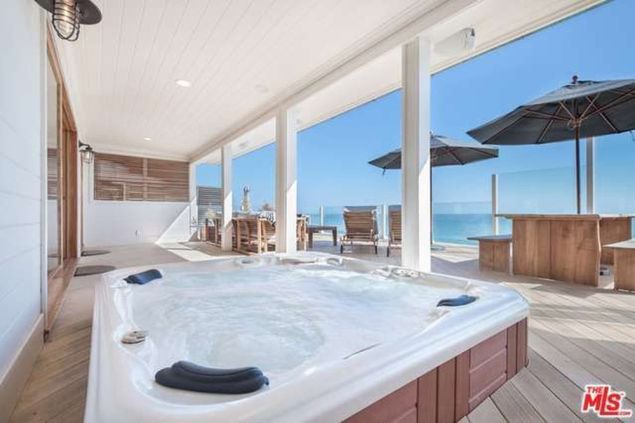 What do most celebrities have in common? Oftentimes, they spend their first big paycheck on starter homes.
Some of the most successful celebs, including Taylor Swift and Leonardo DiCaprio, spend their money not only on their own first house, but also to purchase their parents new, luxurious ones. Then you have Kendall Jenner, whose lavish two bedroom starter condo just wasn't enough for the 21-year-old model.
Below, see where the following celebs decided to live once their careers started (or peaked), from Miley Cyrus to David Schwimmer.
Leonardo DiCaprio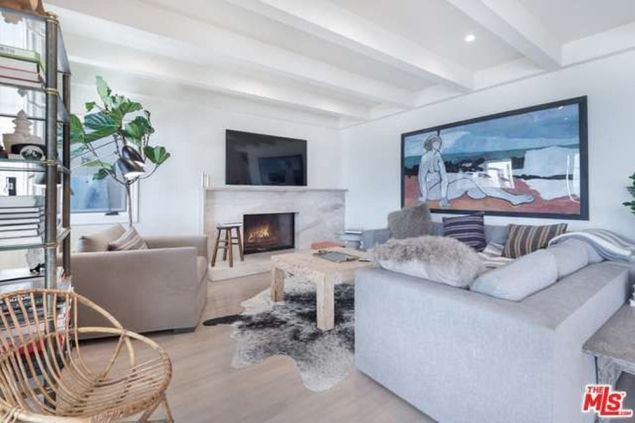 After his big break in Titanic, DiCaprio didn't buy just one starter home. In an interview with The Rolling Stone, when they were discussing his recent three real estate purchases, the actor charmingly replied, "I've gotta give my parents a place to live, after all." His minimalist two-story oceanfront Malibu pad on Carbon Beach, comprised of three bedrooms and two bathrooms, which apparently homed his mother for quite some time, cost him $1.6 million.
Taylor Swift
It makes sense that the country music star's first home purchase was in Nashville. Swift purchased the 3,240-square-foot condo in 2009, when she was only 20, for $1.99 million. Two years later, she bought her parents a stunning house in Nashville, as well.
Selena Gomez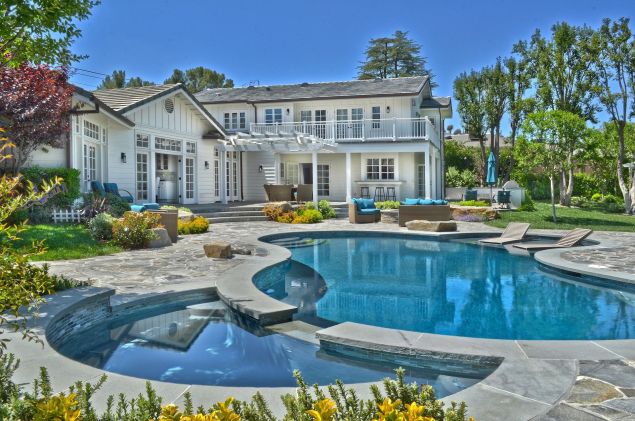 Former Disney Channel star Selena Gomez, purchased her six-bedroom, eight-bathroom, 6,630-square-foot starter home in 2011. On Jimmy Kimmel, she called her $2.175 million home in Tarzana, California her "little Moroccan cave." She sold her cave to Iggy Azalea and Nick Young in 2014.
Jennifer Lawrence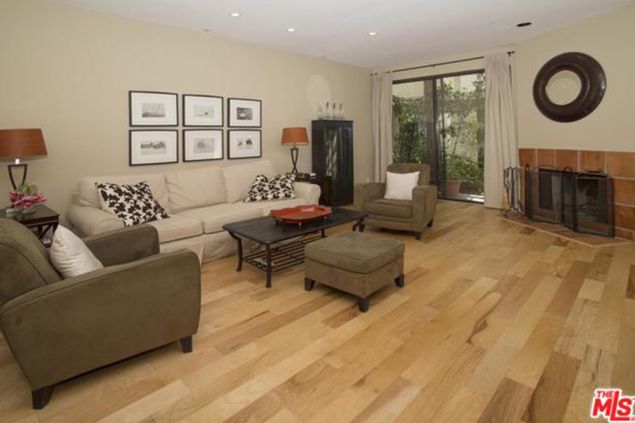 Before she was an Oscar-winning actress, Jennifer Lawrence bought a 1,413-square-foot home in Santa Monica in 2006. She purchased the two-bedroom, three-bathroom townhouse for $879,000, but has since upgraded her living situation as her acting career has progressed.
David Schwimmer
During his reign as the Manhattan-dwelling Ross Geller on Friends, David Schwimmer purchased a Los Angeles home. The actor paid $750,000 for the house in 1995; it spanned 3,200 square feet, with four bedrooms, and 3.5 bathrooms.
Zendaya
This year, 20-year-old Zendaya made her first home purchase, and it was a big one. She gave her fans a tour of the $1.4 million home on her app, showing the five-bedroom, five-bathroom mansion in all its glory.
Jared Leto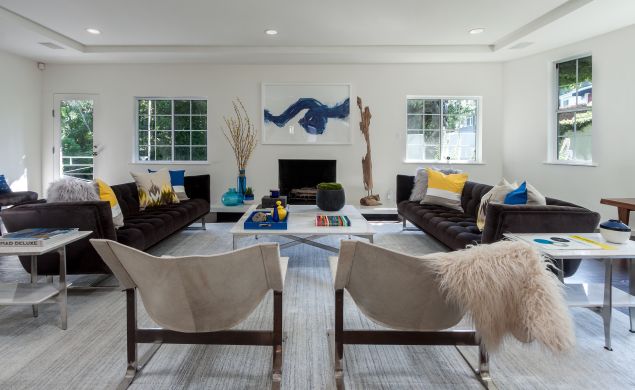 Jared Leto paid $1.65 million for this 4,020-square-foot home back in 2006. Located in Hollywood Hills, the four-bedroom, three-bathroom house also has an outdoor kitchen, a pool and a spa.
Justin Bieber
Justin Bieber made his first solo home purchase in 2012, when he turned 18. He paid $6.5 million for a 10,000-square-foot Calabasas mansion, with six bedrooms and seven bathrooms. When he was just 16, however, his mother and grandmother found him a luxe 2,400-square-foot bachelor pad in the heart of LA for $1.7 million. 
Gigi Hadid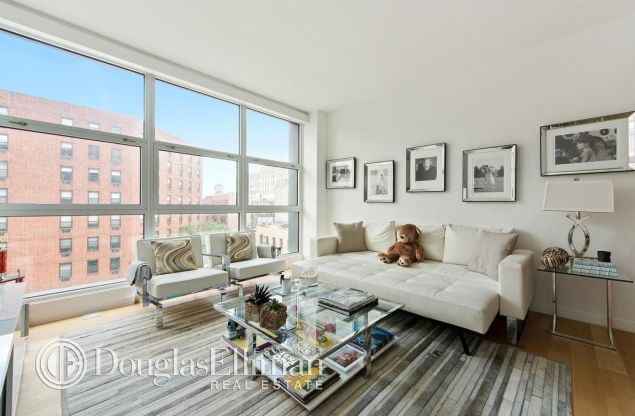 Model Gigi Hadid purchased a $2 million Nolita apartment in 2015, when she was still just a teenager. The trendy two-bedroom, two-bathroom apartment on the Bowery was great, until Hadid's stalker was able to break into the building and get past her 24-hour doorman. She subsequently sold the apartment and headed over to Bond Street.
Kendall Jenner
Kendall Jenner's first nest was a gorgeous $1.6 million two-bedroom, 2.5-bathroom condo. She purchased it in 2014 when she was just 18 years old. Somehow, the 2,068-square-foot condo just wasn't big enough for the now 21-year-old fashion model. She said it was "hard at my condo because I don't have enough closet space…it's so messy, I hate it." She's since upgraded to John Krasinski and Emily Blunt's former home.
Karlie Kloss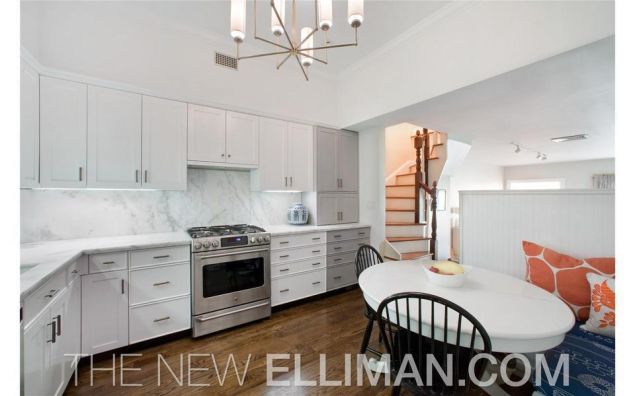 In 2012, at the age of 20, model Karlie Kloss purchased an apartment in the West Village. Kloss paid around $2 million for the two-bedroom apartment, which she fell in love with. It's no wonder, since it has "a 20-foot stretch of custom closet space…and a glass-tiled bathroom," according to Pop Sugar.
Jimmy Kimmel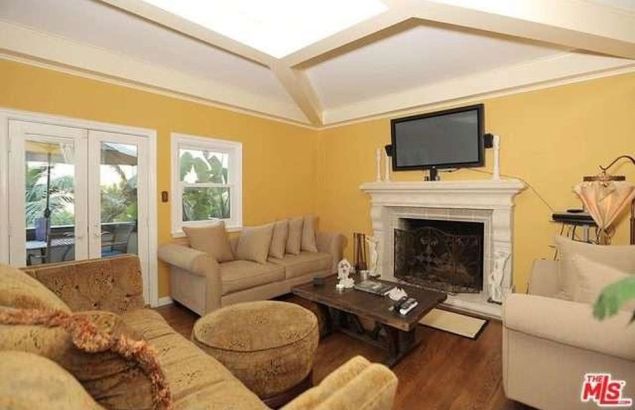 In 1999, Jimmy Kimmel purchased his 2,879-square-foot Los Angeles home for $600,000. The home is in the Lake Hollywood Knolls neighborhood, and each of the four bedrooms and 3.5 bathrooms had a panoramic view of the San Fernando Valley.
Miley Cyrus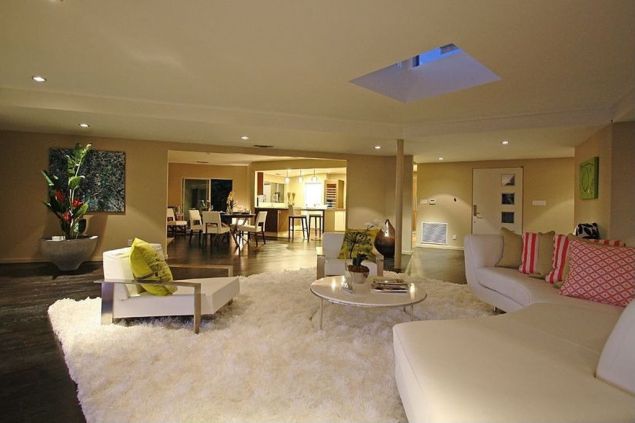 Miley Cyrus has been receiving big checks ever since her Hannah Montana days, but she didn't move out of her family's home. Instead, she purchased a house with them in Toluca Lake, California. In 2011, Cyrus finally bought her own space, a five-bedroom, 6.5-bathroom home in Studio City. Cyrus paid $3.9 million for the 5,173-square-foot house.
Jessica Alba
In 2002, Jessica Alba purchased her first house for $1.1 million. She must really love the 2,286-square-foot Beverly Hills abode, considering she still owns it to this day. She currently rents out the two-bedroom, two-bathroom house for $11,500 a month.
Patrick Dempsey
Patrick Dempsey bought a single-story home in Hollywood Hills in 1998, prior to his fame on Grey's Anatomy as McDreamy. Dempsey paid $679,000 for the 1,707-square-foot two-bedroom, two-bathroom abode, which has incredible Los Angeles views.