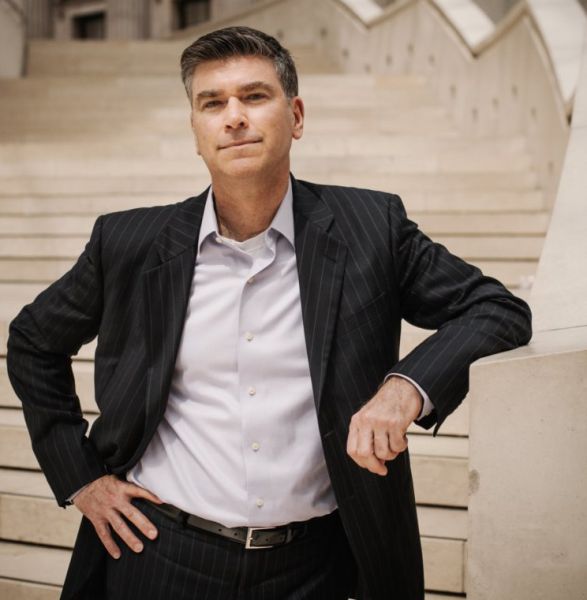 Did you just discover your priceless family heirloom is about to be sold at auction? Has your church's centuries-old relic gone missing? Christopher Marinello has got you covered.
Marinello has been dubbed the "Sherlock Holmes of Nazi-looted art," and with good reason. A lawyer who cut his teeth as a litigator in New York, he is best known for founding Art Recovery International in 2013, a private company that negotiates title disputes over stolen and lost art. Art Recovery has helped negotiate some of the most high profile restitution cases in recent years, such as the discovery and return of Matisse's 1921 painting Seated Woman/Woman Sitting in Armchair, a Nazi-looted masterpiece discovered in a trove of art inside German collector Cornelius Gurlitt's Munich apartment in 2012. In 2015, Marinello helped negotiate the painting's return to its rightful owners: the descendants of famed modern art dealer, Paul Rosenberg. That same year, the company also helped recover and return a sculpture by Auguste Rodin which had been stolen and missing for 24 years. And most recently, he oversaw the return of The Mark Provincial Sword of Kent, a stolen Masonic sword that popped up at an auction house in London.
We spoke with the stolen art expert about founding Art Recovery International, why due diligence is an important (and unavoidable) step for everyone in the art world and what he loves most about his job.
How did you begin working in art law?
A very long time ago I was an artist and not a very good one. My art teacher encouraged me to become a lawyer as an alternative profession. But it was also something that I had always wanted to do. So, I became a lawyer, and I was a litigator in New York City for 20 years and developed an art practice as well. In this way, I was able to mix my love of art and the law. My very first case was representing an art gallery on the ground floor of 70 Pine Street.
What types of cases do you most like to take on? The company you founded, Art Recovery, does a lot of work in the cultural heritage sector and resolving claims of stolen art.
We've been very successful in some of the restitution cases we've handled, and we represent a large number of insurance companies. Given the success we've had, it's put us in a good position where we can do pro bono work for churches, museums and artists. We do a great number of pro bono cases, so we're able to pick and choose what we want to work on, and we're fortunate that we can do that. I'm a sucker for a charity, a church, religious institution or an artist's studio that has suffered a theft. I know that funds are hard to come by, and I don't mind taking on that challenge to help them get their property back.
Tell us about a recent case that you found particularly challenging, and one that exemplifies what Art Recovery does well.
I would say it was the Gurlitt case—that case had everything. Our specialty is avoiding litigation and coming up with creative methods to resolve title disputes over found art. We think that there are so many lawyers out there who work in art law that love to pull the trigger on litigation, but we don't believe that litigation is in the best interest of our clients. Many people who come to me either don't want the publicity that comes with a court proceeding…or they are afraid that the object or the painting that they're litigating over will be burned in the marketplace because of the litigation—which often happens. They don't want it to affect other deals and relationships, and they want to protect their anonymity. Not to mention, the frightening cost of litigating a case today, and the time it consumes. We try to develop creative methods to resolve cases, and that we consider a specialty.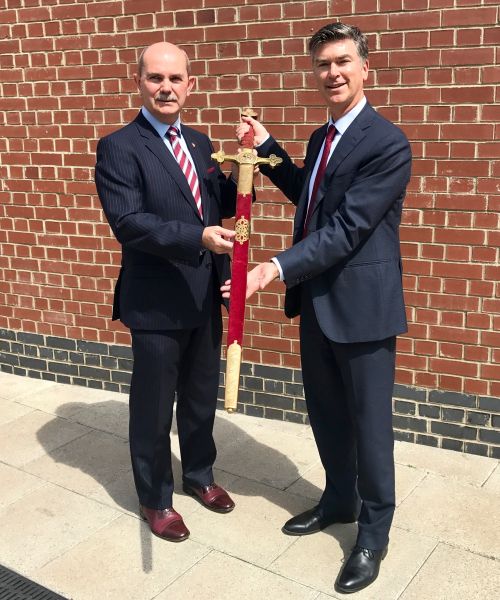 Can you expand a little on those creative methods?
I don't want to give away any secrets, but for example: in the Gurlitt case, we had the German authorities insisting that we follow the German process. When they told us that the Gurlitt family had filed a claim in the probate court, we went to the Gurlitt family directly and reached an agreement with them: if they were successful in challenging Gurlitt's will, they would return the Rosenberg Matisse to the family. We made that same agreement with the Kunstmuseum in Bern. We essentially were going to receive the painting no matter which side won. We said to the German authorities, 'You can't expect us to wait seven years for the probate court to make a ruling…Because if the Gurlitt family wins we get the painting back and if the Kunstmuseum Bern wins we get the painting back—so give us the painting now!' And that was something they were not prepared for and was quite surprising. That's sort of an example of the things that we do. We try to think outside the normal processes.
What are some timely issues you've encountered in recent cases through Art Recovery? And are there areas where you feel the process for handling cases related to the illegal trade of antiquities can be improved?
With respect to antiquities, I think the obvious answer is not to buy anything that doesn't have a complete provenance. And that seems to be the problem and the message that needs to be put across. It's shocking that Hobby Lobby didn't get that message, nor did they listen to the advisors that they hired to help them with that acquisition. What we see here is people buying things without doing any kind of due diligence, and when they do due diligence, they're not listening to their advisors. So, obviously, it's a problem. The FBI tried to scare everybody by saying if you buy an unprovenanced antiquity and it came from Syria, you could be charged with aiding international terrorism. That's enough to scare anybody with any sense. But apparently not enough people have heard this and they continue to buy unprovenanced objects. At the same time, I don't side with the academics that believe every object of antiquity should not be traded in the marketplace. That's completely absurd. There are fragments or Roman glass you can buy for $20; they have no contextual importance, no historical importance and no museum of collector really wants them. But to ban their sale is extremist. Just as it's extremist to think there should be no regulation in the antiquities market. There needs to be a middle ground like anything else.
What about on the side of Nazi-looted art?
With Nazi-looted art, it's a totally different position. I feel that people are hiding Nazi looted works of art, hoping that the victims or the claimants will go away, that they will lose interest, or lose their records, that the claim itself will change or that the law will change—and that's wrong. I can tell you many cases—I know of looted works of art in Mexico, Austria, Switzerland, Germany and in America. People know they are in possession of Nazi-looted art but they're hiding them.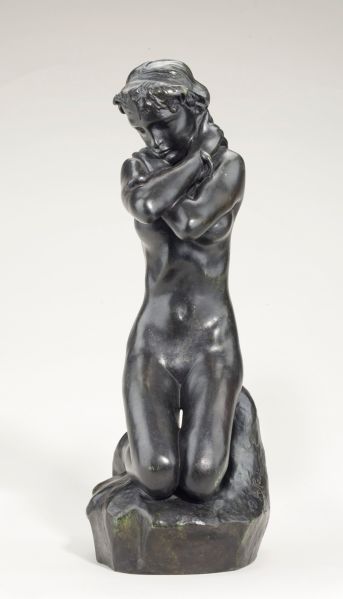 Do you make spreading the word about due diligence a personal mission in your work?
Every time I recover something there's always a message. [With] the sword case, the auction house in London, if they had done a simple Google search: "stolen Masonic sword"…Up pops an ad that another group of Masons put out for this particular sword, saying it was stolen….
Every case I have has a message to the trade, or to the collector, to the auction houses, that they need to do something. It's not just that I'm hard on the trade, I'm hard on collectors as well. Theft victims need to report their thefts; you can't expect an auction house or an art gallery to do due diligence if you're not reporting your thefts. They need to report things to a central database like Artive, which doesn't charge anybody to report a theft…If your sword was stolen, you need to report it to Artive so that an auction house can check it and make sure they're not selling something they shouldn't be selling. It works both ways, it's a message for everybody.
What is it that you enjoy most about what you do?
I thoroughly enjoy the negotiating process. I love the give and take, and developing a strategy so that both parties will come to the table and work out an agreement. When that happens I take great pride in knowing that I avoided a major court case, which I know none of the parties really want. But the best part of my job is in that photograph that you saw with the sword, or in the Saint Olave's church case, where I'm able to return an object to a church, museum, theft victim or charity; I get to talk to them about the object, and they tell me how important it is to their family, their organization or to their church, and what it means to have these objects back. That's the best part of the job.