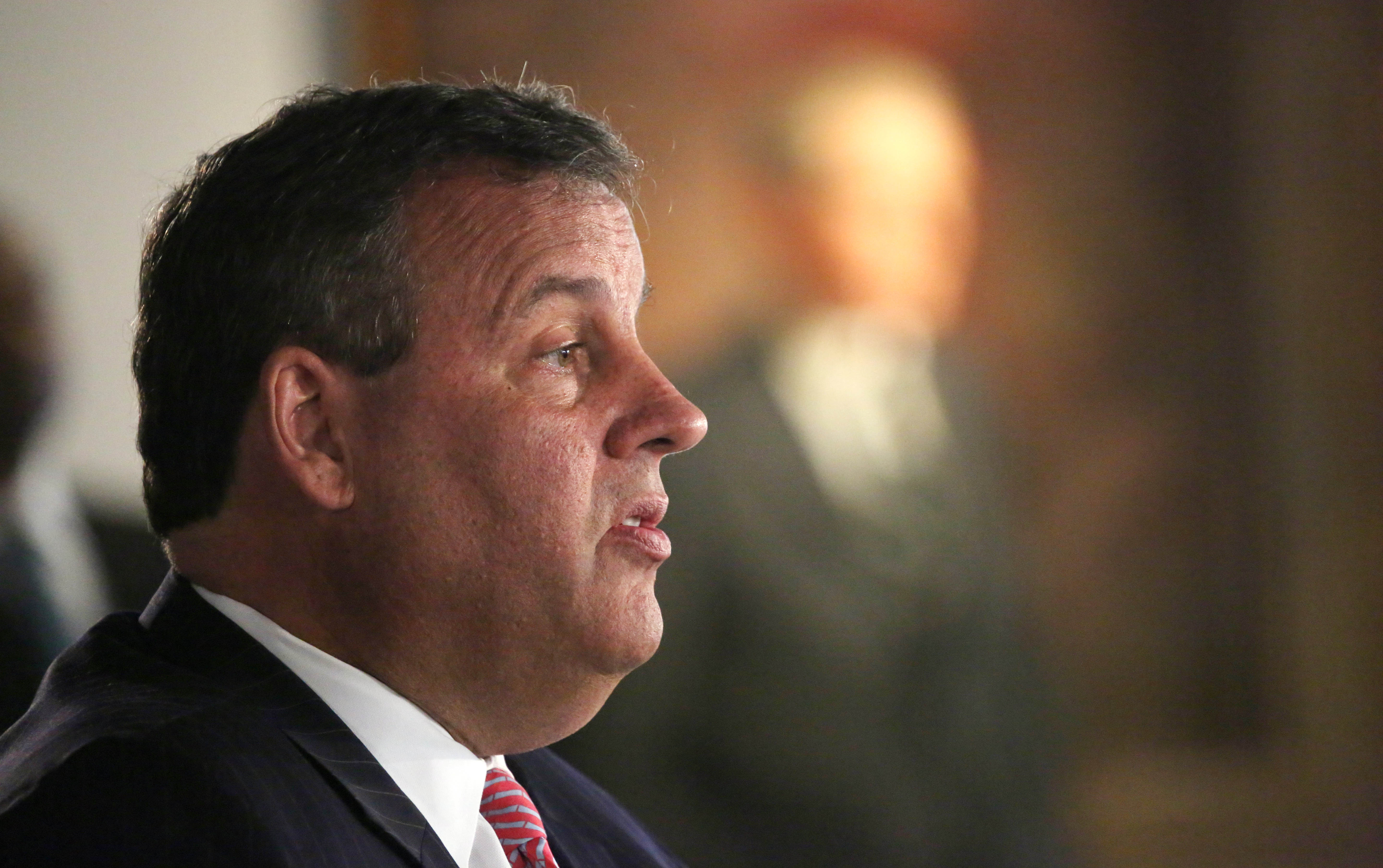 EAST RUTHERFORD — Gov. Chris Christie argued on Monday that Democratic gubernatorial nominee Phil Murphy's proposal to raise $1.3 billion in taxes on millionaires, large businesses and marijuana users would likely snowball into higher taxes for New Jersey's middle class.
"It is a huge mistake," Christie said of Murphy's plan. "And believe me, if that is what he is admitting to during the campaign, it is only going to get worse."
If elected, Murphy would sign a "millionaire's tax," legalize and tax recreational marijuana, and impose higher taxes on hedge fund and private equity managers and businesses that move profit out of state to avoid New Jersey's tax bite. Murphy's campaign estimates that all those moves would bring $1.3 billion in annual revenue, which would help the next administration manage the budget more responsibly and cover the cost of several campaign promises.
Christie paints a starkly different picture of New Jersey's future if Murphy's tax increases become law.
"The wealthy are leaving already," Christie said. "They are buying a place in Florida, they are spending 185 days or more in Florida and then they will buy their shore house and come up here for the summer. We will get zero income tax from them. That's what will happen."
To back up his claim, Christie cited David Tepper, a hedge fund billionaire and until recently the wealthiest man in the New Jersey. Tepper relocated to Florida, which does not have a personal income tax, in 2016.
"I am telling the people of New Jersey now, he is coming for your money," Christie said of Murphy. "There are no longer enough wealthy people in this state to pay for everything he wants to pay for and so he is going to have to come for the middle class, and he will."
Christie's lieutenant governor, Kim Guadagno, is the Republican nominee for governor in the November election. "Any increase in taxes on the most taxed people in the United States is unacceptable," Guadagno said at a Friday town hall event.
In response to criticism, Murphy campaign spokesman Derek Roseman said last week that "Kim Guadagno and Chris Christie have mismanaged New Jersey from the day they took office."
"They have consistently been wrong in budget and revenue projections in year after year, and they have done such a poor job managing the state's finances that New Jersey has had its bond rating lowered a record 11 times," Roseman said.