Govs. Chris Christie and Andrew Cuomo are shuffling the deck at the Port Authority of New York and New Jersey, the behemoth transit agency marred by scandal and infighting in recent years.
The governors named Kevin O'Toole, a former New Jersey state senator and one of Christie's closest Republican allies, as the new chairman of the Port Authority's board of commissioners on Tuesday. They also named Rick Cotton, Cuomo's special counsel for interagency initiatives since 2015 and a longtime NBC executive before that, as the new executive director of the agency.
The move marks a reset for the bistate agency, which runs the region's airports, bridge and tunnel crossings and the PATH subway system and operates on a $7.4 billion annual budget.
The current chairman, John Degnan, a former New Jersey state attorney general who was brought in to clean house after the Bridgegate scandal, and the sitting executive director, Patrick Foye, a Cuomo appointee who was the first to blow the whistle on the traffic scandal, did not get along.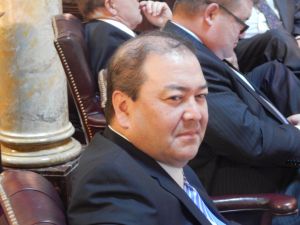 But it's unclear whether the new formula will be any less caustic. O'Toole is a pugnacious politician skilled at the inside game and inclined toward dramatic rhetoric. He has a record of bipartisan deal-making in New Jersey. Cotton was one of the top NBC executives, known for fighting Internet piracy and advocating for intellectual property rights, before becoming a top Cuomo aide. He has given tens of thousands of dollars to Democratic candidates and committees in recent years, according to FEC records.
Infighting between the New Jersey and New York sides of the massive agency often stalls major projects in its pipeline. Some of the biggest ones currently include the Gateway project to add rail capacity between both states, a new bus terminal (a New Jersey priority) and a refurbishing of the region's airports (high on New York's wish list).
"John Degnan's leadership at the Port Authority will be remembered as a period when transparency and public access were greatly enhanced, and the agency recommitted itself to a core mission of transportation infrastructure," Christie said in a statement. "I can think of no one better than Kevin O'Toole to assume the Port Authority chairmanship at this point, with New Jersey and New York moving forward with the most important project in generations to impact commuters and the economy in the Northeast Corridor, the Gateway program."
O'Toole for years was one of Christie's closest allies in the New Jersey Legislature, a member of the governor's inner circle and a frequent conduit in the deal-making between Christie and the Democrats who control the Legislature. Christie said O'Toole was key to a deal he struck last year with legislative Democrats to replenish funding for New Jersey's Transportation Trust Fund. The agreement in the end will pump $16 billion in state funds to transit upgrades over eight years, plus another $16 billion in federal matching funds.
In 2013, Christie unsuccessfully pushed to replace the Senate minority leader, Tom Kean Jr., with O'Toole in a bid to exert more control over the Republican Party. But the GOP caucus rebuffed the governor's request and kept Kean as its leader. Like Christie, O'Toole is known to be close with Senate President Steve Sweeney (D-Gloucester).
"I have full confidence that Kevin O'Toole will build on John's legacy of championing the best interests of commuters on both sides of the Hudson River," Sweeney said in a statement Tuesday.
O'Toole, who resigned from the Senate on June 30 after being confirmed as a Port Authority commissioner, recently teamed up with one of Christie's former chief counsels to start a new law firm, O'Toole Scrivo. He had a reputation as a firebrand, often denouncing Democrats at legislative hearings and once accusing them of "lynching" one of Christie's nominees to the state Supreme Court, Phillip Kwon, before voting down his nomination in 2012. Kwon would have been the state's first Asian American justice; O'Toole is half Irish and half Korean.
Democrats rejected Kwon, they said, because a New York liquor store owned by his wife and mother from 2010 to 2011 deposited more than $2 million in broken-down increments of less than $10,000 each, which is an illegal method used by some to avoid IRS scrutiny. The store settled a lawsuit brought by federal officials and forfeited nearly $160,000. Kwon was not named in the case and his family did not admit liability. Kwon was then named the deputy general counsel of the Port Authority in 2012, a position he held until 2016.
After the New Jersey Legislature began to investigate the traffic jam in Fort Lee in 2013, it was revealed that O'Toole had been in touch with the two Port Authority officials who orchestrated the scheme, Bill Baroni and David Wildstein. After Baroni testified to an Assembly committee that Fort Lee access lanes to the George Washington Bridge had been closed as part of a traffic study, O'Toole issued a statement echoing that explanation, which turned out to be a cover story. There was no traffic study, only an effort to punish Fort Lee Mayor Mark Sokolich, a Democrat who declined to endorse Christie's re-election in 2013.
"If we in the Legislature are interested in conducting a fair investigation about commuting, it must start by addressing the concerns of the 95 percent of commuters," O'Toole said at the time. "For example, why was a sweetheart deal done that gave Fort Lee three lanes and a dedicated exit? Who thought this was fair?"
New Jersey Republicans later appointed O'Toole as one of their members to the joint legislative committee that investigated the traffic scandal, a move that briefly raised questions about a potential conflict of interests. A message left for O'Toole was not immediately returned Tuesday. Wildstein later testified at the Bridgegate trial that he requested that O'Toole issue the statement about the Fort Lee access lanes, but the trial testimony does not indicate that O'Toole was in on the plot to punish Sokolich and leaves open the possibility that the senator was misled about the traffic jam's true purpose.
The Port Authority chairmanship is not a paid position, but it comes with significant powers. Christie's first chairman, David Samson, a former New Jersey state attorney general, used those powers to extort a bribe from United Airlines. By pulling an item from the board's agenda concerning United's hangar space at the Newark airport, Samson was able to pressure the airline into setting up a money-losing flight route from Newark to Columbia, S.C., which shortened his commute on weekends to his retreat in Aiken, S.C.
Samson pleaded guilty to one count of bribery and was sentenced to probation by U.S. District Judge Jose Linares. Prosecutors had requested prison time.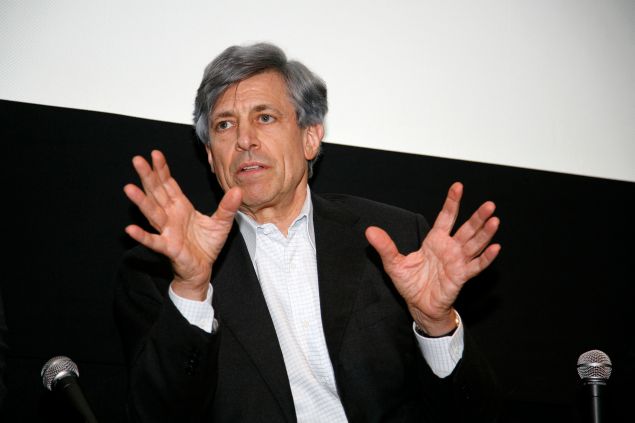 The executive director runs the Port Authority's day-to-day operations and leads its sprawling staff of thousands. Foye, a longtime associate of Cuomo's who is now in the running to become head of the MTA, earns more than $290,000 as executive director of the Port Authority. He was the first to sound the alarm over the potential disastrous effects that the Bridgegate lane closures could have and made the decision to reverse them in September 2013.
Years later, the two governors planned to restructure the Port Authority, replacing Foye with a newly created chief executive position. But that plan stalled and Foye remained on the job. Christie and Cuomo said Tuesday the new leaders would restart the search for a CEO.
"Pat Foye has done an exceptional job serving the Port Authority with bold leadership and a tireless commitment to bettering the transportation infrastructure of New York and New Jersey, and I wish him the very best," Cuomo said in a statement. "With major infrastructure projects across the region underway, including the new JFK and LaGuardia Airports, the Port Authority has unprecedented momentum, and Rick Cotton has the experience and tenacity to continue moving these transformative projects ahead and lead the organization into the future."
Cotton spent 20 years at NBC as executive vice president and general counsel, and four years as president of CNBC Europe. He graduated from Harvard and Yale Law School and has worked for federal cabinet departments.  Cuomo said he oversaw major infrastructure projects such as "LaGuardia and JFK airports, the Penn-Farley Complex, the new Tappan Zee Bridge and the expansion of the Javits Center."
FEC records show that Cotton has donated at least $111,450 to Democratic campaigns and committees since 2011, including $61,100 in 2016 to a joint fundraising committee for the Hillary Clinton presidential campaign and Democratic National Committee. He also donated $1,000 to U.S. Sen. Cory Booker's political action committee this year and has donated $5,000 each to Democratic committees in Virginia, Wisconsin, Colorado and Florida since 2011.
The management shakeup was first reported last week by Politico. And it is likely Christie's last major contribution to the Port Authority's governance before his term ends in January.
Janna Chernetz, an analyst at the Tri-State Transportation Campaign, said the reshuffling comes with "great expectations and obligations."
"The Port Authority has been plagued by undercurrents of mismanagement and faulty prioritization in recent years, and that has resulted in 10 year capital plans that reflect patronage over regional need," she wrote in a blog post Tuesday. "But under Chairman Degnan's tenure, major strides have been taking to increase transparency and public involvement, and to realign the agency back toward its original mission of meeting region's transportation needs."
New Jersey Senate Majority Leader Loretta Weinberg (D-Bergen) praised Degnan for managing to get the Port Authority Bus Terminal project on the agency's 10-year capital plan.
"It was a long, hard fight, but today we have $3.5 billion earmarked for the new bus terminal in the Capital Plan, planning is underway and improvements are being made to the current facility that will improve the quality of life for our 120,000 New Jersey bus commuters," Weinberg, one of the lawmakers who led the Bridgegate investigation, said in a statement.  "Just as important, John restored integrity, accountability, transparency and openness to a troubled agency, from new ethics and conflict of interest rules to seeking public input on critical board decisions."
But Chernetz said that project is still in limbo.
"On the Port Authority's most pressing need — the rehabilitation and reconstruction of the Port Authority Bus Terminal — progress has ebbed and flowed (but mostly ebbed)," she wrote. "After admitting the board was in over its head, the PANYNJ embarked on an expensive and time-consuming design competition in hopes of finding a workable solution. But today, there is still no consensus and no major construction plans over the next 10 years."
Christian Hetrick contributed.