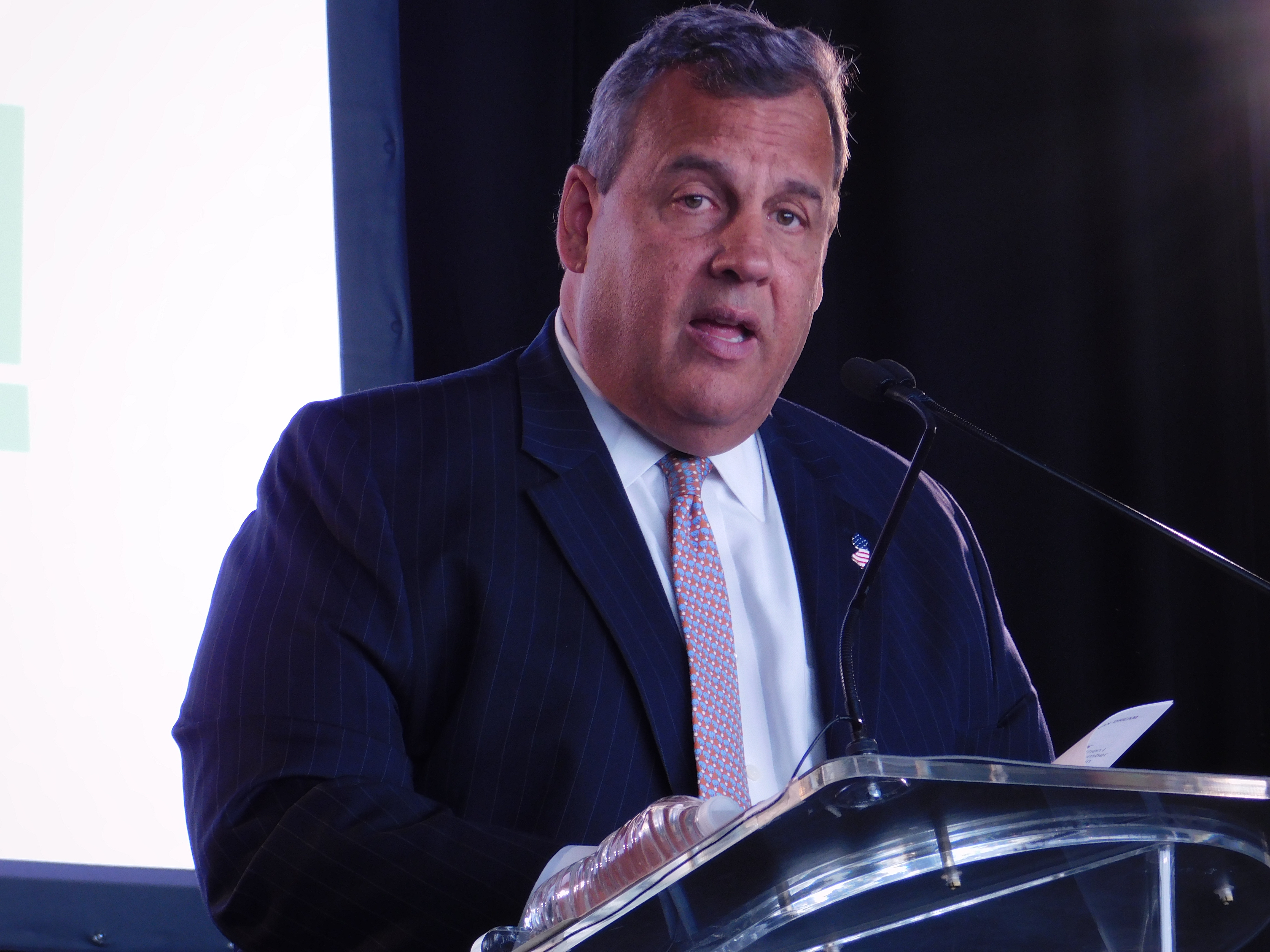 EAST RUTHERFORD — Gov. Chris Christie on Monday criticized President Trump's reaction to the deadly protests in Charlottesville, Va., calling it a mistake to say the violence came from "many sides" at a rally organized by white supremacists and neo-Nazis.
"All leaders must speak out clearly on this, against white nationalists, against white supremacists, against neo-Nazis," Christie said at an unrelated news conference. "This is unacceptable. I think, in my view, that the president's comments about both sides were a mistake. They shouldn't have been said and I certainly wouldn't have said them."
Christie had been away on vacation and his comments Monday were his first weighing in on the controversy. Last week, the governor took to Twitter to condemn violent protests that left one woman dead after a white nationalist rammed his car into a group of counter-protesters in Charlottesville.
Christie said that leaders must condemn such actions and philosophies in more direct terms than what Trump offered last week. But the New Jersey governor, a Trump adviser, also said the president's remarks should not be construed as an endorsement of racism.
"I think if you ask for forgiveness and you do so sincerely, you should be forgiven," Christie said. "I know the president, I have known him for 15 years. And I know that the president is not racist and I absolutely believe that. It does not excuse the statement — the statements are wrong. There aren't good people on the neo-Nazi side. There is not a moral equivalence."
Christie said he has not lost faith in Trump's ability to govern.
"I do think he is up for the job, but again that doesn't mean you can't get better and learn on the job," Christie said. "It is a pretty tough place to start your elected career, in the Oval Office and the presidency." "
The "Unite the Right" rally in Charlottesville at the center of the conflict was first organized by a group opposed to the removal of a Robert E. Lee statue and changing the name of a park from "Lee Park" to "Emancipation Park." Christie said that, as governor of New Jersey, he is not really qualified to comment on the removal of such images from public spaces.
"Everyone is going to have a different approach to this and I don't think the governor of New Jersey should be dictating what happens in those particular states that have those issues," Christie said. "I am not someone who believes in erasing our history. On the other hand, the people who are there need to decide who they want to build tributes to and memories of."
The governor said that, regardless of whether or not those confederate statues exist, it is the philosophies of those who subscribe to certain movements that must not be tolerated. Trump at a news conference last week in Trump Tower sparked controversy for saying that there were good people on both sides of the debate, including among the group of neo-Nazis and white supremacists arguing to keep the Lee statue.
"There are no good people in those movements," Christie said. "By definition, you can't subscribe to neo-Nazism and be a good person. In my view that is completely impossible. In the end that is much more what this issue about than any statue of Robert E. Lee or other confederate."