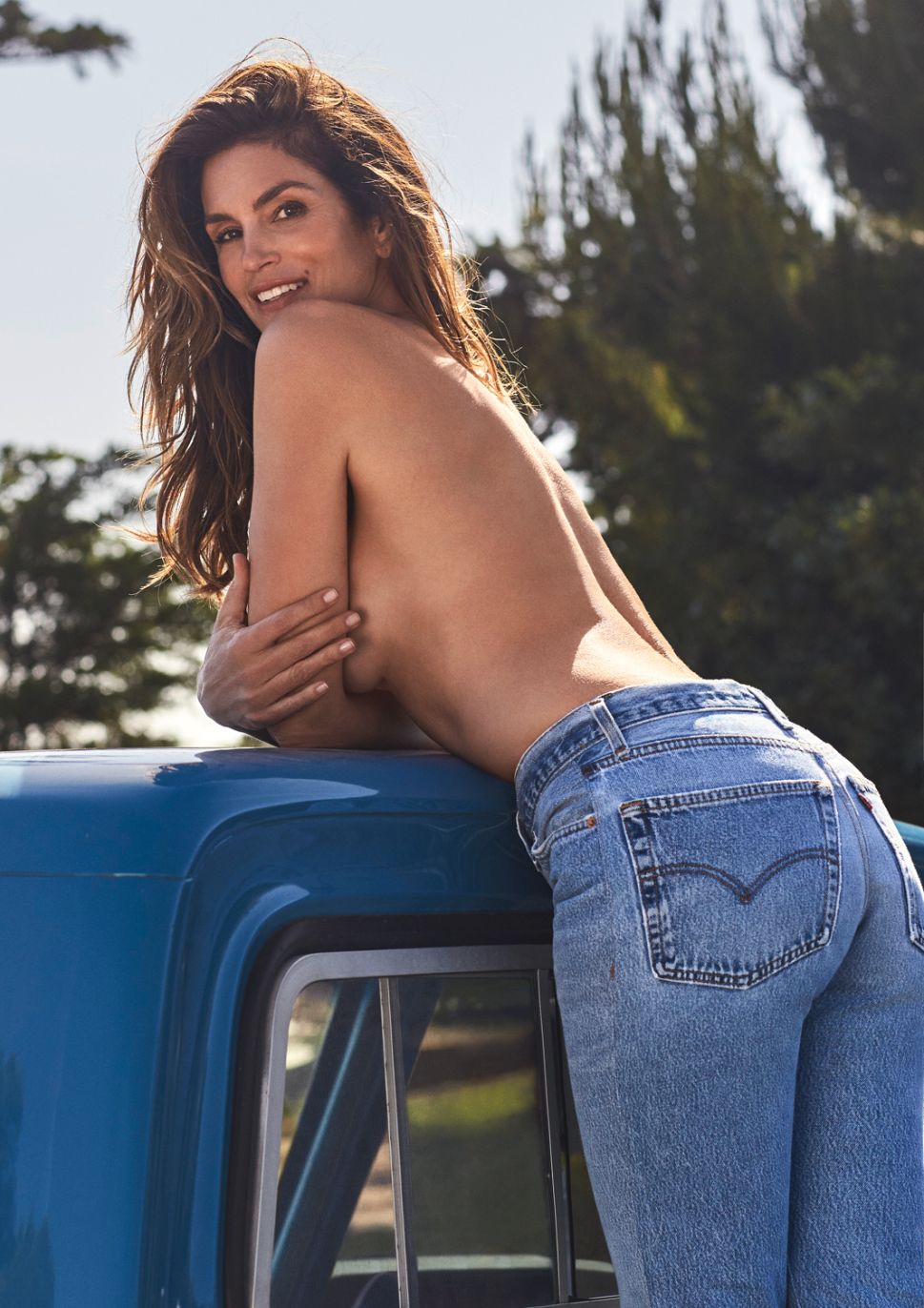 It's widely understood that Kaia Gerber, the gorgeous offspring of Cindy Crawford, is following in her mother's picture perfect footsteps. See, for example, her gig as the face of the Marc Jacobs Daisy perfume.
But now, it looks as if Crawford is drawing inspiration from her daughter. Let us explain.
Gerber, who happens to be a cool teen on the scene in L.A., is often photographed wearing reworked Levi's jeans from denim brand of the moment, Re/Done. There was the cropped and flared pair she wore to the Tommy Hilfiger show on the West Coast this past February, and again, just a few days later in New York. The brand's cut-off shorts have become part of her summer uniform, particularly a cuffed true blue pair she's been wearing around Malibu.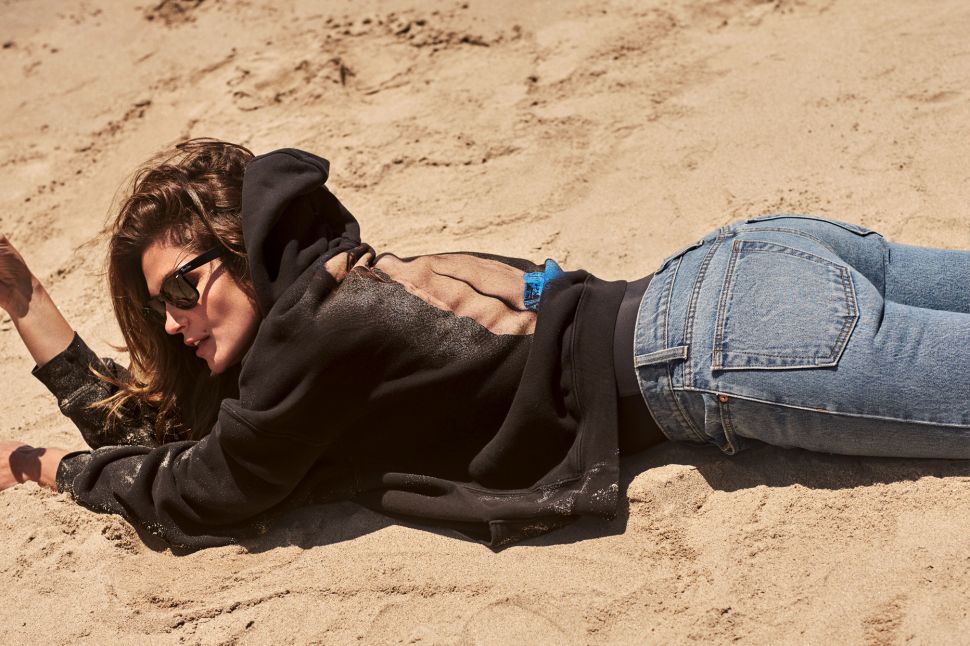 So it seems Crawford was inspired by her progeny, as she is partnering up with Re/Done on a capsule of jeans. Aptly titled The Crawford, the three-piece range includes a re-worked pair of Levi's 501 Original jeans in a throwback faded blue hue, a t-shirt with a nod to her famous mole and a black sweatshirt with her airbrushed portrait on the back. The jeans, which are mid-rise and slightly skinny, were inspired by a pair that Crawford wore in the '90s and loved so much she never gave them away. The fit of the pants has been modernized for 2017, so these jeans are guaranteed to be both flattering and vintage.
But how did this range really come to be? Well, it all started with Crawford's Instagram post (as most things do these days), which was a throwback of the model in a pair of Levis. In the caption, she wrote "Workin' that @shopredone look before @shopredone was even born!" Touché!
The brand's co-founder, Sean Barron, did give the model credit, admitting: "She popularized the look that is the core of the brand." So turns out that Gerber, yet again, is simply taking style notes from her mother.
To celebrate the launch of these new Re/Done designs, Crawford has taken over the brand's Instagram Stories. The denim line is taking the Instagram focus one step further, by offering 20 limited pieces from the collection, which can only be shopped by swiping through Stories. In addition to Instagram, the collection, which deserves the title of the sexiest mom jeans on the market, can also be scooped up at Barneys, Colette, Ron Herman Japan and on Re/Done's website.