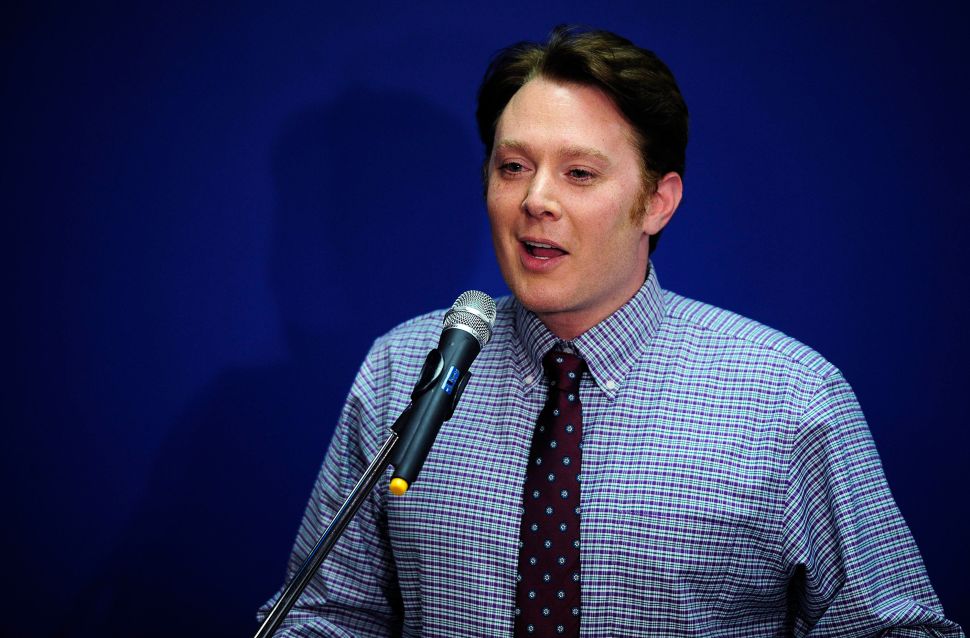 Former American Idol and Celebrity Apprentice contestant Clay Aiken has previously defended President Donald Trump against accusations of racism. But on Tuesday, Aiken took to Twitter to walk back his comments in light of recent events.
Aiken's tweets were likely prompted by Trump's Tuesday press conference in which the president laid blame on "both sides" for the protests and rallies in Charlottesville, Virginia, involving white supremacists that turned violent. The President has received criticism from supporters of both parties for his public comments surrounding the Charlottesville events in which three have already lost their lives and many more have been injured.
Aiken told FOX Business in 2016 that he did not believe that Trump held racist beliefs. "I don't think he's a fascist. I don't think he's a racist," he said.
Aiken also predicted last year on an episode of Chelsea Handler's talk show Chelsea that Trump would win the election despite the growing confidence in the Democratic Party.
"We say Hillary has no chance of losing, Trump's never going to be President and people continue to say that and they will stay home and it'll end up being like Brexit in England where we end up having a clown President for four years," he said (via Billboard).
He took the time to respond to several comments from Twitter users after making his apology on Tuesday and even engaged in a few tweet spats.