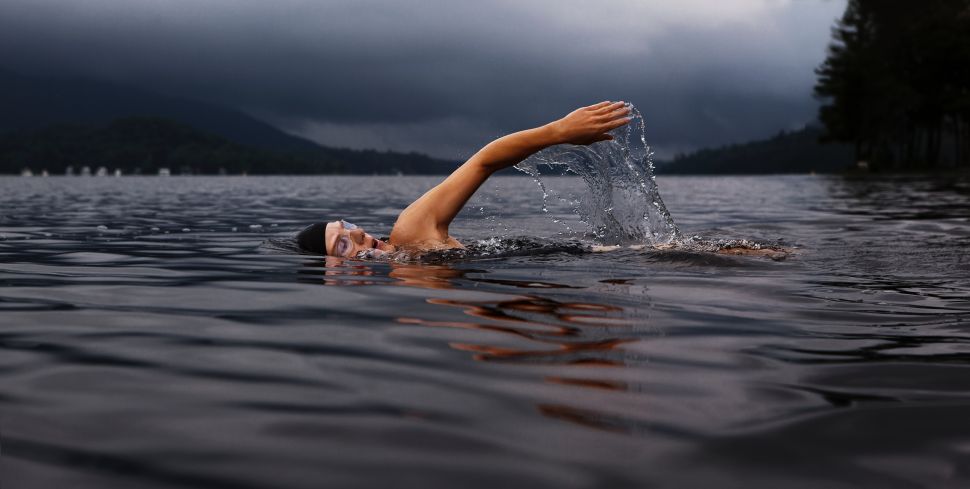 You've undoubtedly heard about collagen injections to enhance lips and smooth lines and wrinkles, but did you know that collagen is the most abundant—and one of the most important —proteins in our bodies? It's true, and that means that collagen is good for more than youthful skin. Indeed, even men need collagen.
Collagen is often referred to as a "complex protein," which is not surprising considering it contains a whopping 19 different amino acids, including arginine, glutamine, glycine and proline. And because collage in found literally everywhere in the body and is so important to skin, bone, joint, and tendon strength, as well as digestive health, it's even been called the glue that holds the body together.
Simply put, collagen is a vital part of the body and a protein that we absolutely need. There's just one problem: As we age, the body's natural collagen production begins to slow down. In addition, poor lifestyle habits, such as smoking, eating too much sugar, and being exposed to too much sun, deplete collage levels as well. And when collagen levels begin to decrease, the signs of aging—like joint pain, weaker cartilage, and sagging skin—become more apparent.
That's where a high-quality collagen supplement comes in. In addition to eating foods like bone broth to increase collagen in the body, reputable collagen supplements can help boost those internal levels and stave off the signs of aging.
Need more proof that everyone, including men, needs a collagen supplement? Here are my five favorite benefits:
Preserves Joints and Reduces Joint Pain
It's very common for people to get more aches and pains as they age, particularly in the extremities. This is because, as collagen decreases with age, joints begin to swell and get stiffer because they can't move as easily and freely.
Thankfully, collagen supplements can help. Collagen helps the joints move smoothly while reducing pain and the risk of joint deterioration, as lots of research shows. For instance, a 24-week study examined collagen supplementation's effect on athletes with activity-related joint pain. Researchers found an "improvement of joint pain in athletes who were treated with the dietary supplement collagen hydrolysate."
As you might suspect, collagen supplementation has also been shown to be effective in treating arthritis naturally. Studies out of the University of Illinois College of Medicine at Chicago, Harvard's Beth Israel Hospital in Boston, and others that were published in the International Journal of Medical Sciences have all confirmed collagen's ability to help treat arthritis symptoms.
Strengthens Skin, Hair and Teeth
Collagen is one of the best natural skin care substances on the planet. Research published in Skin Pharmacology and Physiology found that oral collagen supplementation has beneficial effects on human skin, including improvements in skin elasticity and moisture, and has also been shown to reduce cellulite and stretch marks.
Additionally, collagen is the building block of fingernails, hair and teeth. Thus, supplementing with collagen can improve the health of all three.
Helps Treat Leaky Gut
Collagen helps break down proteins, soothes the gut's lining, and heals damaged cell walls—all of which can help prevent or treat leaky gut syndrome. This is because collagen "seals and heals" the protective lining in the gastrointestinal tract.
Inflammatory bowel disease (IBD) symptoms, like diarrhea, constipation and bloating, are all signs of a leaky gut, and research published in the Journal of Clinical Pathology found that concentrations of collagen are decreased in patients with IBD and leaky gut issues. Thus, supplementing with collagen can help combat these issues by building the tissues that line the colon and GI tract.
Boosts Metabolism, Muscle Health and Energy Levels
Because collagen contains the amino acid glycine, and glycine is important in forming muscle tissue, collagen helps improve muscle mass, which in turn helps boost metabolism. Glycine also helps slow aging overall by supporting posture, bone health, digestion, and even the central nervous system.
The arginine and glutamine in collagen also repair muscles, heal wounds, boost metabolism, improve energy by fueling the body, and aid in proper development and growth.
Protects the Heart
Collagen supplementation can protect heart health thanks to its high proline content. The amino acid proline helps clear fat accumulation in the arteries, repairs tissue within the joints and arteries, and helps control blood pressure. Arginine, also found in collagen, helps with the widening of arteries and relaxation of blood vessels for better circulation.
All of this combined makes collagen supplementation extremely beneficial for heart health, particularly as we age.
Dr. Josh Axe, DNM, DC, CNS, is a doctor of natural medicine, clinical nutritionist and author with a passion to help people get well using food as medicine. He recently authored 'Eat Dirt: Why Leaky Gut May Be the Root Cause of Your Health Problems and Five Surprising Steps to Cure It' and he operates one of the world's largest natural health websites at http://www.DrAxe.com. Follow him on Twitter @DRJoshAxe.
This post contains affiliate links. If you purchase products through these links Observer may earn a commission. All opinions expressed here are our own.