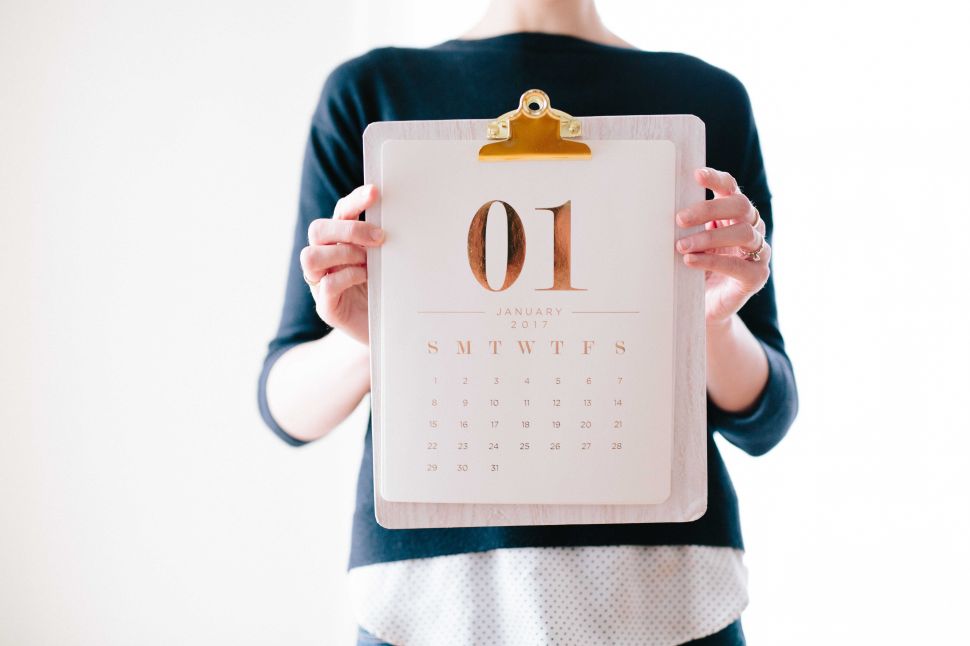 Content marketing is the practice of crafting high-quality, valuable content and delivering it to a specific audience. It is the opposite of old-school, spammy, promotional-driven tactics aimed only at a short sell. Content marketing never goes out of style. It's also quite possibly the best investment you could make in your business right now. However, in order to do it right, you need to get into a publishing flow and have the right resources lined up to make it happen. As any writer can attest to, writers block can spring up out of nowhere, sometimes when you least expect it. The best way to stay on track is to plan ahead. Great content does not come from thin air—it comes from a team of people who take the time to meticulously plan and publish through the use of an editorial calendar. If you're serious about publishing consistently, make sure you follow these five rules:
1. Set goals. Setting an attainable content goal is the first step to publishing quality content. It is imperative to clearly understand what you want to achieve before you start to execute a strategy. If you have no strategic direction, your content will not be effective. Clarifying the end result prior to launching your first piece of content will help make your ideas fall into place. For example, are you publishing content in order to build up keyword-rich content and backlinks to your site? Are you publishing content to create a library full of helpful resources for prospects? Or are you trying to distinguish your personal brand in an over-saturated industry? Be sure to establish the goals for why you are engaging in content marketing prior to writing your first piece.
2. Know who you are writing for. Before creating an editorial calendar it is important to identify your target audience. What do they want to read about? What posts have they liked in the past? Use your past engagement metrics to create content around what your audience is looking for. Sometimes, the content that you, as a writer, find most interesting may not be what your audience wants to read about. It is important to distinguish between the two, and to make sure the content that you publish aligns with what your audience craves.
3. Know what you want to write about. A great way to bring clarity to your strategy is by tying each month together with a cohesive content theme. Using an editorial calendar will make creating these themes easier to conceptualize. Try focusing on a key central messaging topic to keep your followers interested. For example, if you want to establish a personal brand as a top surgeon, then all of your posts should tie back to medicine and wellness. Once you establish a theme, be sure to stick to it.
4. Know where your content will go. Think about the the social media channel where your content will appear and tailor your writing to that audience. Each channel has a different set of users; therefore, tailoring your voice to those unique users will help grab their attention. A different voice should be used when posting your article on LinkedIn as opposed to Twitter. In addition to the "home" base where your content will reside, carefully outline the other channels where it will be hosted. You may want to publish the article on LinkedIn, Medium or even repurpose it as a guest post. Be sure to change the title around a bit each time you do this to avoid SEO penalties.
5. Know your frequency limits. How much can your team handle? It is crucial to be realistic when creating an editorial calendar. If you do not have the time or manpower to execute a blog post a day plus social media posts, do not be afraid to scale back! It is better to publish high quality content a few times a month than to post poor content that will damage your brand equity. When deciding on how frequently to publish, plan your content based around how much work will go into each type of post. For example, an attainable publishing frequency may include social media posts five days a week, a blog post once per week and an e-book once a month. Keep in mind that a typical blog post could take up to ten hours to complete between writing, editing numerous drafts, sourcing images for the post, optimizing the post with keywords and distributing the post on social media.
Kris Ruby is the CEO of Ruby Media Group, a Public Relations and Social Media Agency. Kris Ruby is a frequent on air TV commentator and speaks on social media, tech trends and crisis communications. For more information, visit www.rubymediagroup.com or www.krisruby.com