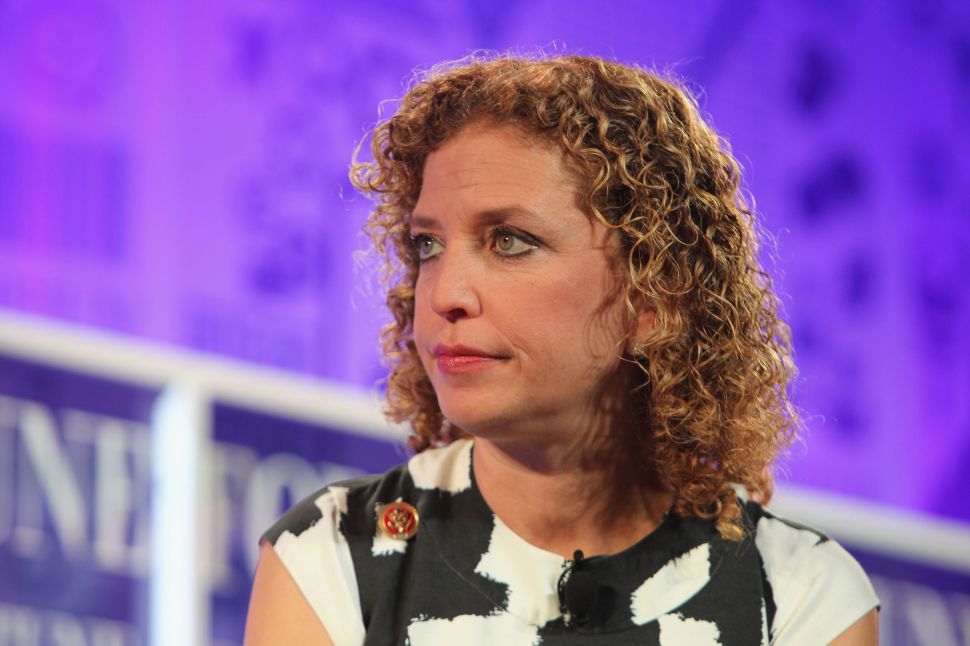 On August 3, former DNC Chair Debbie Wasserman Schultz finally broke her silence on the investigation into former IT staffer Imran Awan in an exclusive interview with the Sun-Sentinel, her local newspaper in Fort Lauderdale, Fla. The interview was conducted by Anthony Man, a journalist who has consistently provided Wasserman Schultz with friendly reporting. Throughout the interview, Wasserman Schultz offered a variety of excuses about the scandal. Awan, one of five former congressional IT staffers under an investigation led by U.S. Capitol Police, was arrested on bank fraud charges and attempted to leave the country for Pakistan. Wasserman Schultz argued that Awan took the proper steps to let the authorities know he was traveling to Pakistan, but he was detained after wiring nearly $300,000 in funds to Pakistan in January. The Sun Sentinel reported, "Awan's wife, Hina Alvi, was already in Pakistan, according to an FBI agent's affidavit filed in U.S. District Court in Washington, D.C., in connection with the case. Even though both had return tickets, the agent said he didn't believe Alvi intended to return to the U.S."
Wasserman Schultz argued, "He is from Pakistan…He's an American, a naturalized American citizen. His children are natural born citizens. His wife is a naturalized American citizen. And I mean when you're trying to flee, you don't fill out a form with your employer and go on unpaid leave." Wasserman Schultz did not address why Awan tried to leave the country while under investigation, nor did she directly refute the FBI agent's belief that Awan's wife did not intend to return to the United States. Though, this is Debbie Wasserman Schultz, the former DNC chair who thought it was O.K. for Hillary Clinton to run for president while being investigated by the FBI.
Wasserman Schultz also claimed that the investigation has been elevated into a scandal for purely partisan reasons. As for why she has been silent, she claimed she has been on vacation and at planned events.
The Sun Sentinel added, "She said her concerns over the investigation were the reason she grilled Capitol Police Chief Matthew R. Verderosa about a laptop computer at a May 18 House Appropriations subcommittee hearing. She said the laptop in question was issued by her office to Awan. 'He accidentally left it somewhere,' a loss Wasserman Schultz said was reported to the Capitol Police. When the Capitol Police recovered the laptop, the agency wanted to search its contents." It took Wasserman Schultz several weeks to grant the authorities access to the laptop, which was found in a crevice in a different congressional office building. Wasserman Schultz did not address reports that the FBI confiscated smashed hard drives from Awan's former apartment days before he was arrested.
"I had grave concerns about his due process rights being violated," Wasserman Schultz added in the interview. "When their investigation was reviewed with me, I was presented with no evidence of anything that they were being investigated for. And so that, in me, gave me great concern that his due process rights were being violated. That there were racial and ethnic profiling concerns that I had." She didn't clarify if she still had those concerns, or why she feels the U.S. Capitol Police, FBI and U.S. Attorney's Office would be investigating former congressional IT staffers just because they are Muslim.
The FBI, U.S. Attorney's Office and U.S. Capitol Police have provided very little information on the investigation, leading many to speculate about the investigation's details.