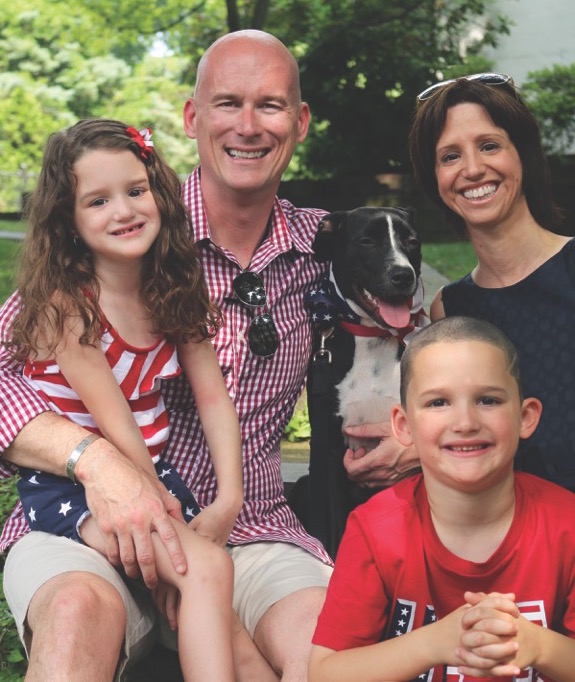 Woodland Park Mayor Keith Kazmark is the latest Democrat to jump into the fray and attempt to unseat Republican Rep. Rodney Frelinghuysen (R-11), the 22-year incumbent whose mainly Morris County district has become a priority for Democrats heading into the 2018 midterm election.
On Tuesday, Kazmark announced an exploratory committee and said that he would likely make a final decision whether or not to enter the congressional race around Thanksgiving of this year. If he does enter the 2018 congressional race, Kazmark will face already-announced candidates former federal prosecutor Mikie Sherrill and Freeholder John Bartlett in the primary. Assemblyman John McKeon announced on Tuesday that he would not be pursuing a run for congress despite initial interest in the position.
"Over the past couple of years I have come to realize and feel that we are not properly represented by our current congressman," Kazmark said of Frelinghuysen. "As we consider this run, I think we can provide that."
One reason for the uptick in focus on the 11th congressional district is a 2011 redistricting that brought parts of liberal Essex County— including Sherrill's hometown of Montclair— into the district. Prior to the redistricting, Woodland Park was part of the 9th congressional district, a Democratic-stronghold that includes left-leaning Paterson and is currently represented by Rep. Bill Pascrell, one of the strongest Democrats in the state's congressional delegation.
"Before redistricting, we were represented by Congressman Pascrell and it is just a much different level of engagement and representation," Kazmark said. "The congressman's failure to hold town halls or engage with residents, his staff's lack of constituent services— a lot of that has just led me to be disappointed."
Kazmark, 39, lives in Woodland Park with his wife Lauren and their two children. Prior to his election as mayor, he served on the town council for nine years. He is also the municipal clerk and borough administrator in Elmwood Park, a nearby Bergen County town where Republican Mayor Richard Mola served for 45 years until his death in October. Kazmark says that the experience working closely across the aisle and as a mayor gives him strength moving into 2018. This November, Kazmark is running to reclaim his mayoral seat in Woodland Park, a position he has held for six years.
Any Democratic challenger to Frelinghuysen is going to face an uphill fundraising battle in a challenge to Frelinghuysen, the privately-wealthy heir to the Procter and Gamble fortune and the chair of the powerful House Appropriations Committee. In the past, Frelinghuysen has not faced a significant challenge but this year activist groups in the district are mobilized. A group called NJ 11th for Change has been regularly holding protests outside of Frelinghuysen's office, calling on him to hold town halls and blasting him for his yes vote on the unpopular House Republican Affordable Care Act.
"I think any candidate that has been mentioned this far will be a viable alternative," Kazmark said. "But as a small-town mayor, I genuinely believe there is no other position to better prepare you for office. You are held accountable every day, you are required to be responsive. If you're not, the voters are going to show you the door. Our congressman has been removed from the district to the point where he has fallen of the radar."