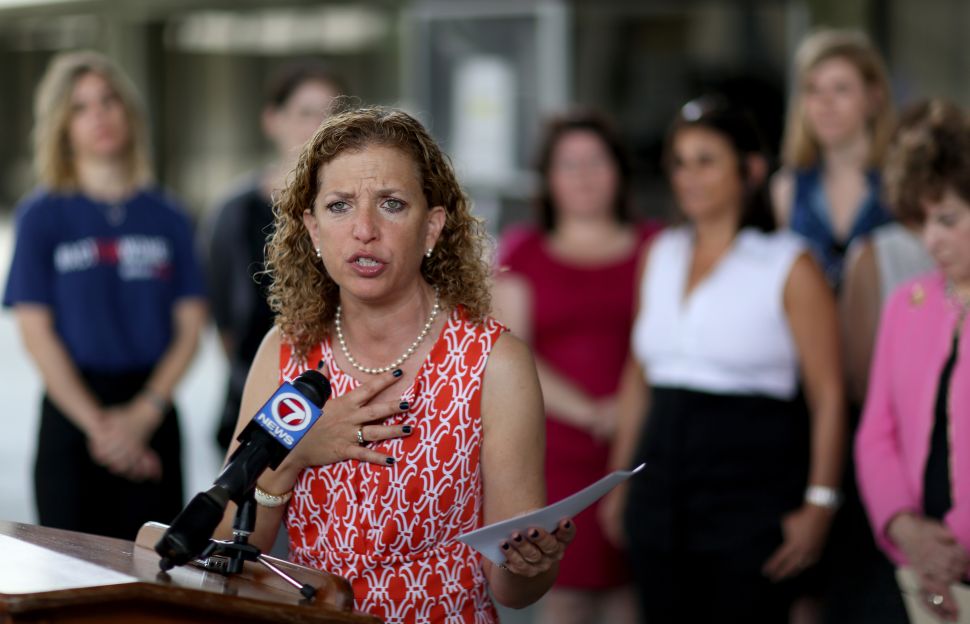 Throughout Donald Trump's time in office, the Democratic Party has struggled to find its footing. In dealing with an absence of power in Congress and the executive branch, the party has failed to rise above the internal battles that plagued it in 2016. Scandals, trials, and new books due for release this fall don't bode well for the Democratic Party as it prepares to orient itself for the 2018 elections.
On August 23, the Associated Press reported that the jury has been decided for Sen. Bob Menendez's corruption trial, which is expected to proceed for at least the next two months. Menendez was indicted in 2015 for accepting political bribes in the form of campaign donations, vacations, and private jet flights from Florida Optometrist Salomon Melgen. Melgen was convicted of Medicare fraud earlier this year and recently had his sentencing postponed until after Menendez's trial, fueling speculation that Melgen may cooperate with prosecutors in the case. If convicted, Menendez could be replaced by Republican Gov. Chris Christie before he leaves office in January 2018, further damaging the reputation of an already unpopular Democratic Party. Menendez would be the second Democrat serving in federal government to be convicted on corruption charges this year; In May 2017, Congresswoman Corrinne Brown, who served 12 terms in Congress, was convicted on charity fraud charges.
The Democratic National Committee (DNC) has been in disarray for years, and new DNC Chair Tom Perez has yet reverse its downward trajectory. The organization's messaging is frequently mocked. Recently, it awkwardly complained about Trump not fulfilling his campaign promise to build a wall along the U.S.-Mexico border and sent a fundraising letter that went viral on Twitter because it was looked like a debt collection bill. The DNC has lagged in fundraising, significantly falling behind the RNC and gradually adding to their debt, which currently stands at $3.4 million.
After resigning from her post as DNC chair and rigging the primaries for Clinton, former DNC Chair Debbie Wasserman Schultz remains plagued by scandal. Her former IT staffer, Imran Awan, was indicted last week on four charges, including bank fraud and providing false statements, and a separate federal investigation is ongoing for equipment and data theft. Wasserman Schultz has obstructed the investigation in her own right and inexplicably defended the staffer up until his recent arrest. The U.S. Capitol Police and FBI won't comment on the investigation until it's complete, but as long as it continues, the scandal will plague the party.
In addition to these ongoing issues facing the Democratic Party, new books from Hillary Clinton and former DNC Interim Chair Donna Brazile are set to release this fall. Both will garner significant media attention and drag out the party's internal battle. Hillary Clinton's book, What Happened, which is due for release on September 12, is likely to increase her supporters' fantasy of her being president, as though Clinton's long existing and prevalent flaws, including the FBI investigation into her e-mail server, were all a conspiracy theory. Donna Brazile's upcoming book, Hacks, which is due for release in early November, will serve more tone deaf excuses for the Democratic Party's woes.
The Democratic Party has a long, arduous battle ahead to recoup the losses it suffered throughout the Obama administration, but the party leadership has resisted any reforms or changes to its inept leadership. The next few months hold little promise that Democrats will figure out how to boost their popularity. Instead, the problems that have plagued the party throughout the last year will continue to do so.