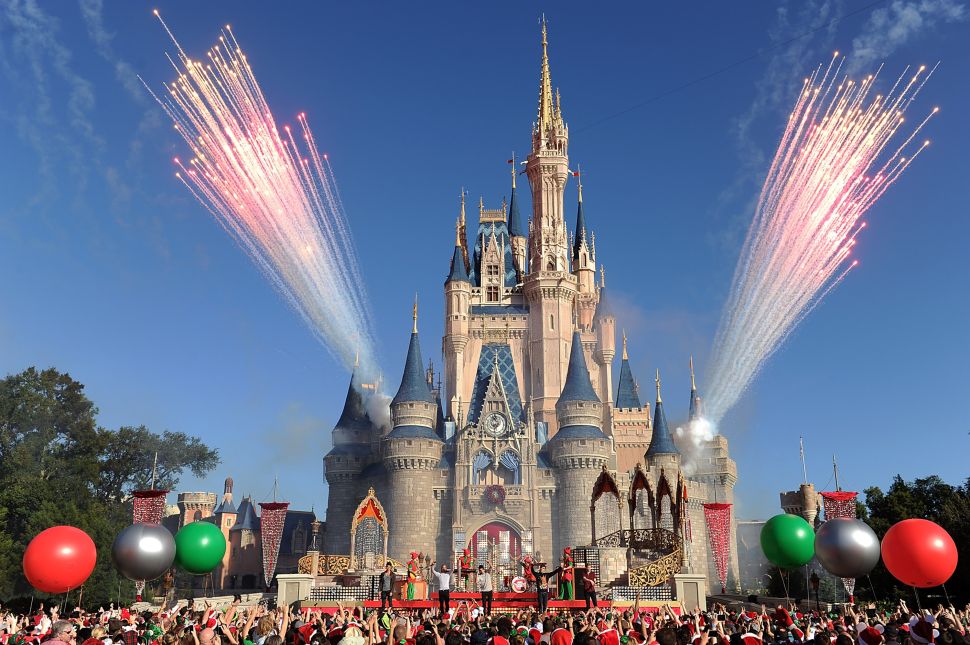 Disney is an all consuming conglomerate right now that is leading the film industry thanks to its original features, Pixar, Lucasfilm and Marvel. But the Mouse House isn't satisfied with just cinematic dominance, so now it's going after streaming as well.
On Tuesday, the company released its latest earnings report and also announced that it will pull all of its movies from Netflix and launch a branded direct-to-consumer streaming service of its own in 2019 starting in the U.S. and expanding overseas, CNBC reports.
Disney is making power moves that will not only streamline its delivery of content to customers, but also hurt rival Netflix in the process. While that may not be Disney's primary goal here, it's certainly a welcomed side-effect.
Disney CEO Bob Iger told CNBC's Julia Boorstin that Disney had a "good relationship" with Netflix, but is exercising an option to move its content off the platform and on to an in-house service. According to the outlet, Disney and Pixar films will be leaving the streaming service and the new platform will house all Disney films starting in 2019. That year will see the release of titles such as Toy Story 4, Frozen 2 and the live-action The Lion King. Iger said Disney will also be making a "significant investment" in exclusive movies and television series for the new platform. As cord cutting becomes more and more popular among consumers, content will continue to become more decentralized and fragmented like this.
And Disney films aren't the only products getting this treatment. The company will also launch its own ESPN video streaming service in early 2018, CNBC reports. The new platform will feature 10,000 sporting events each year from the MLB, NHL, MLS, collegiate sports and tennis' Grand Slam events. ESPN has been bleeding money in recent years, so Disney must be hoping to further monetize the Worldwide Leader in Sports.
To get these new services off the ground, Disney is reportedly buying a majority ownership of BAM Tech for $1.58 billion. In August 2016, Disney bought a 33% stake in the company.
"This represents a big strategic shift for the company," Iger said to CNBC. "We felt that having control of a platform we've been very impressed with after buying 33 percent of it a year ago would give us control of our destiny."