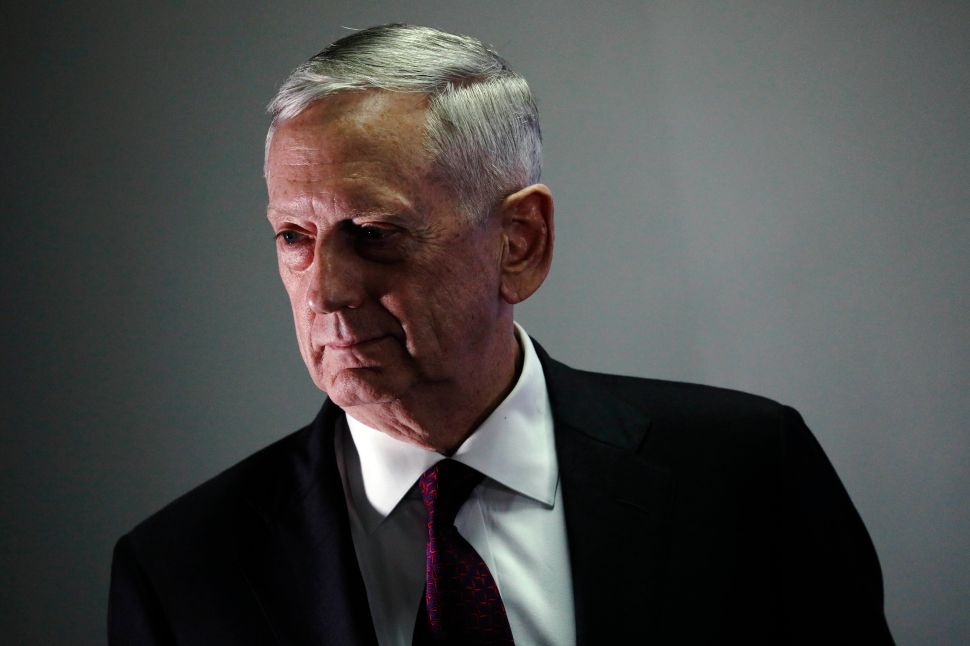 Having access to the nuclear "football" is the ultimate power of the American president. With it, you can kill millions inside an hour and perhaps even end the world as we know it. Only one president, Harry Truman, had to exercise that authority when he dropped atomic bombs on Hiroshima and Nagasaki in August 1945 to end the Second World War.
Truman did so with a heavy heart but as a veteran of the last world war—he was the only president in the last century to have seen ground combat up-close, in the hell of the Meuse Argonne in the fall of 1918—he knew he had little choice. Every president since Truman has accepted that he, too, might have to sign off on nuclear release. There is no weightier possibility for any White House.
For months, commentators have wondered if Donald J. Trump is up for such an enormous burden. His sometimes bizarre and combative public utterances have rendered this question in-bounds for the fair-minded. This hardly seems like a man who is mentally configured to take the stresses of, say, the Cuban Missile Crisis of October 1962, when Washington and Moscow came alarmingly close to nuclear release on each other.
Now prominent national security mavens are saying publicly what they've been musing privately since Trump's inauguration seven months ago. This burst into public view in response to Trump's barn-burning speech in Phoenix on Tuesday night. As the White House circles wagons in the face of mounting inquiries about his ties to the Kremlin, the president has pandered to his hard core base of supporters that will stick by his side, come what may.
The Phoenix rally therefore witnessed fiery oratory even by Trump's standards. The president threatened to shut down the federal government to pay for his promised "wall" on the Mexican border. He misrepresented his controversial response to the bloody fracas in Charlottesville, presenting himself as the innocent victim of media bias and its "sick people." He attacked the "fake news" in a combative and rambling manner throughout the speech. He repeatedly lambasted "the elite," which the president explained "are trying to take away our history and our heritage." In a classic Trumpian outburst, the president compared his housing to theirs: "They're elite? I went to better schools than they did. I was a better student than they were. I live in a bigger, more beautiful apartment, and I live in the White House, too, which is really great."
While these utterances perhaps played well with Trump's dwindling fanbase, they appalled many Americans. Perceptive commentary on the Phoenix rally came from James Clapper, who until the beginning of this year was our director of National Intelligence, a post he held for a record six and a half years. On CNN, Clapper didn't mince words about the president's fiery oratory, saying, "I really question his ability, his fitness to be in this office, and I also am beginning to wonder about his motivation for it. Maybe he is looking for a way out. I do wonder, as well about the people that are attracted to this, to this rally as others. You know, what are they thinking? Or why am I so far off base? Because I don't understand the adulation. Of course, that's why I think he gravitated to having this rally, as ill-timed as it is."
When explicitly asked if the president constitutes a threat to our national security, Clapper's response was important and revealing: "Well, he certainly could be. Again, having some understanding of the levers that a president can exercise, I worry about, frankly, you know, the access to the nuclear codes."
Let's be perfectly clear here: Jim Clapper, a retired Air Force three-star general, is the most experienced American intelligence officer of his generation, boasting more than a half-century in the spy business, including heading two Pentagon intelligence agencies as well as serving as the boss of the whole Intelligence Community. This is a sober and wise man not given to wild outbursts. And this week he stated he is worried about President Trump having access to our nuclear codes.
In truth, senior national security types have discussed this touchy matter quietly among themselves ever since Trump unexpectedly won the election last November. Quite a few of them have said what Clapper did—but not on camera. Further, not many of these worried generals, admirals and spy-bosses are Democrats or liberals.
The good news, such as it is, is that three generals of impeccable quality surround Trump. Two very level-headed retired Marine four-star generals, Jim Mattis and John Kelly, serve as the secretary of defense and White House chief of staff, respectively, while the National Security Council is headed by H.R. McMaster, a still-serving Army three-star general. Together, the theory goes, these three battle-hardened warriors can talk sense into the president in any hour of crisis.
But is that really true? After all, our atomic imbroglio with North Korea, featuring leaders in Washington and Pyongyang howling juvenile threats at each other, could easily fly out of control, notwithstanding that Beijing's admonition to Kim and Trump to cut out the crazy talk seems to have worked—at least for now. In practice, it would be exceptionally difficult to prevent a president from launching nuclear weapons if he really wanted to.
There is precedent that may be relevant. In the waning days of Richard M. Nixon's presidency, when the wolves of Watergate howled at the Oval Office door and the commander-in-chief drank heavily as a form of escape, our top national security folks took appropriate measures. In the summer of 1974, weeks before Nixon's resignation, Defense Secretary James Schlesinger quietly informed the Joint Chiefs of Staff that any orders from the White House regarding nuclear release were to be ignored.
We may be approaching a similar situation. It's easy to imagine Mattis, Kelly and McMaster putting our national security—and avoiding a nuclear holocaust—above the whims of our increasingly angry president, who seems obsessed with his enemies, both real and imagined. Whether Trump would listen is another question. All that seems certain right now is that the president shows no sign of backing down or becoming less like himself. This morning, he insulted Jim Clapper in a fiery tweet, as has become the custom in this administration. A genuine civil-military crisis may be headed our way, perhaps sooner than many realize.
John Schindler is a security expert and former National Security Agency analyst and counterintelligence officer. A specialist in espionage and terrorism, he's also been a Navy officer and a War College professor. He's published four books and is on Twitter at @20committee.