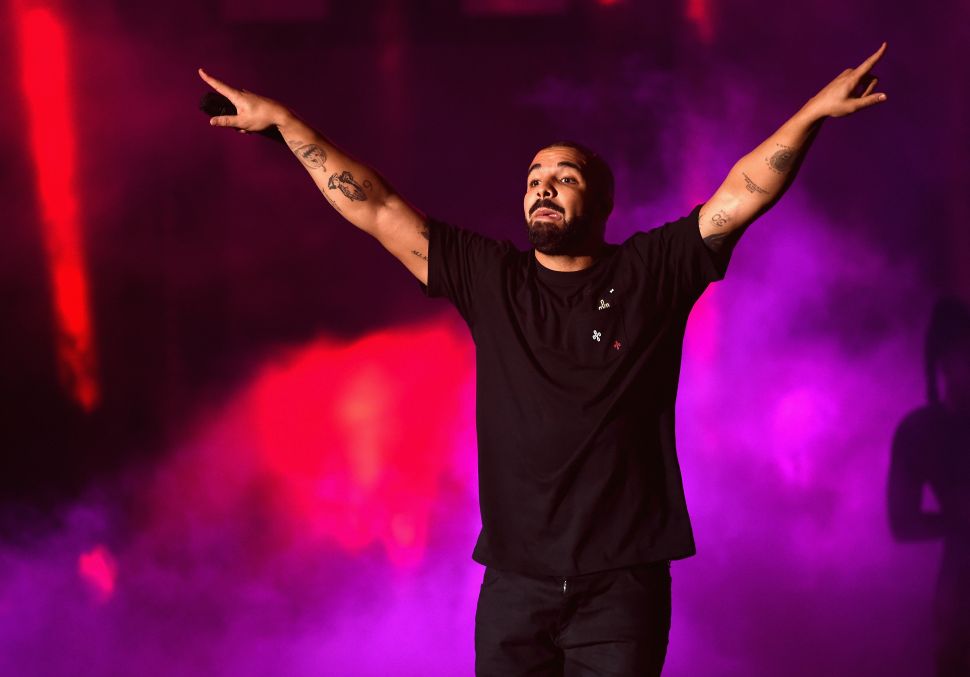 It's hard work making it to the top of your industry, but it's even harder work to stay there. So even after four studio albums, four mixtapes and 99 singles, Drake isn't slowing down.
Performing at his OVO music festival in his hometown of Toronto, Canada on Monday night, the hip-hop artist announced that he's hard at work on a new album, MSN News reports. His most recent album, Views, was a massive success with more than 1.6 million records sold in the U.S. alone, according to Billboard. Following that up will be a challenge, but Drake didn't appear to be phased by the pressure.
"I'm going to go back to making this new album in Toronto, just for you," he told the audience.
The announcement comes after Drake released his new track "Signs" in June for fashion brand Louis Vuitton at the Spring/Summer 2018 catwalk show in Paris, per the outlet. No word yet on when fans can expect the new album to drop.
Following Views, Drake helped fans get their fix with the mixtape More Life. Within 24 hours of its release, it had generated a staggering 89.9 million streams around the world on Apple Music, a new record, according to MSN. On Spotify, More Life broke Ed Sheeran's record with 61.3 million global streams in its first day.
Drake, 30, has been steadily producing hits since his professional debut in 2006. All four of his studio albums have sold at least 1 million records domestically. Will this new album continue that streak? Stay tuned.