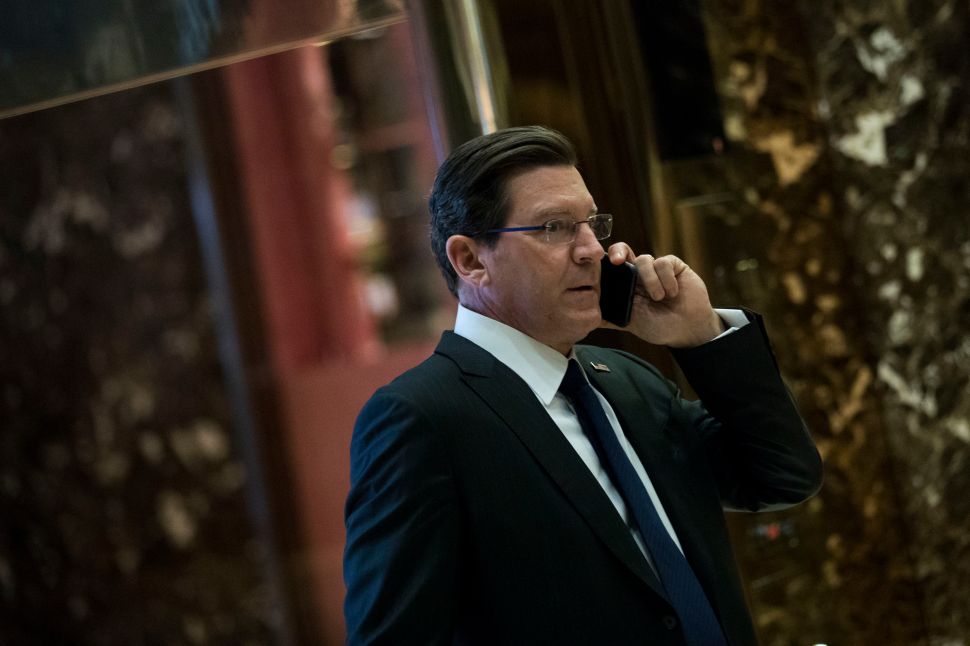 Last week, the Huffington Post's Yashar Ali reported that Fox News host Eric Bolling was accused of sending unsolicited sexually explicit text messages to female colleagues. Now Bolling, who hosts The Specialist, is taking active steps toward suing Ali for $50 million.
"Just received a summons. Eric Bolling is suing me for defamation — $50 million in damages. I stand by my reporting + will protect my sources," Ali tweeted Wednesday night. "It's important to note that Bolling's summons does not include HuffPost — he is coming after me personally. I'm a big boy…but very telling."
According to TheWrap, a "summons with notice" allows Bolling to file a lawsuit at a later time with Ali required to answer the summons within 20 days. Bolling's notice accuses Ali of "efforts to injure the plaintiff's reputation through the intentional and/or highly reckless publication of actionable false and misleading statements about the plaintiff's conduct and character."
The summons also said Bolling was "substantially harmed" by Ali's article. In response to the report, Fox News suspended Bolling as it investigates the allegations.
According to the Huffington Post's piece, "a dozen sources" claimed to have received messages from Bolling several years ago that were "deeply upsetting and offensive."
On Monday, Bolling tweeted: "Overwhelmed by all the support I have received. Thank you I look forward to clearing my name asap."
Michael Bowe, Bolling's lawyer, told CNNMoney over the weekend that "the anonymous, uncorroborated claims are untrue and terribly unfair. We intend to fully cooperate with the investigation so that it can be concluded and Eric can return to work as quickly as possible."