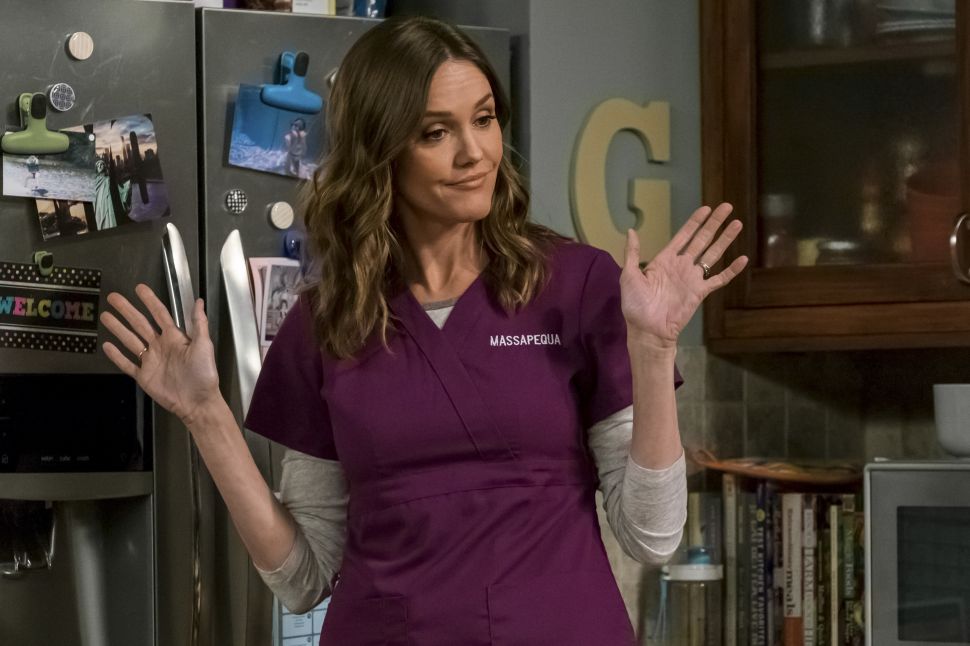 Earlier this year, cbs announced that it would not bring back Erinn Hayes for the second season of Kevin James' Kevin Can Wait. Soon after came the announcement that James' former TV wife from King of Queens, Leah Remini, would be cast in a series regular role.
Hmmmm.
On Tuesday morning, CBS executives revealed how exactly they planned to pull off this transition and it's, well, kind of dark.
"The character will have passed away and we will be moving forward in time catching up at a later date," CBS boss Thom Sherman said via Variety while speaking at the Television Critics Association press tour. That's cold blooded, CBS.
When a reporter questioned if Kevin Can Wait was becoming too similar to King of Queens with Remini's casting, Sherman responded, "No, I don't think so. I think the show speaks for itself and stands for itself. Obviously the chemistry between Kevin and Leah was amazing in the stunt episode we did at the end of last season, and we decided we want to continue that."
Well, alright then.
Haynes has yet to comment publicly on her replacement, but she did address the shakeup on Twitter back in June when it was first revealed that she would not be returning for season two. She said the decision was not hers and tweeted, "True, I've been let go from the show. Very sad, I had a great experience season 1. Thank you for all the support from our wonderful fans."
Class, class, class.
Season two of Kevin Can Wait will premiere on September 19.