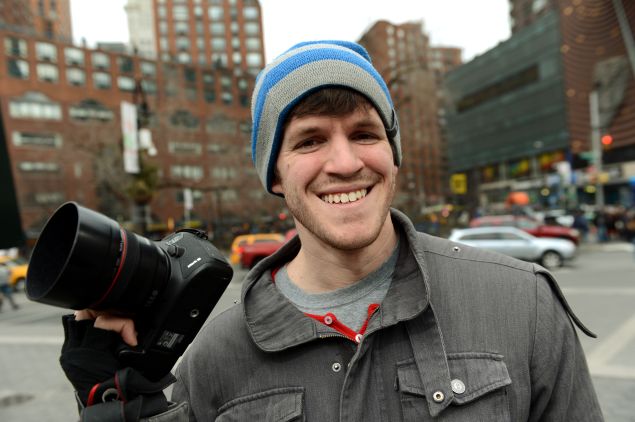 Brandon Stanton came to New York in 2010 with a camera and the goal of photographing 10,000 people. Seven years later, his blog Humans of New York has become a social media sensation, spawning a Facebook page with over 18 million likes and an Instagram following of over seven million people.
And now, it's gonna be a TV show.
Stanton announced yesterday on Facebook that a 12-episode Humans of New York documentary series would premiere on Facebook Watch, the site's new video hub, next week. A specific date wasn't provided, though new episodes will be released weekly.
"At the heart of all these posts are the conversations themselves," Stanton wrote. "I always do my best to recreate the experience through photos and words. But I always knew that video would provide the closest thing to 'actually being there'…My goal was not to make a television show based on Humans of New York. I wanted the television show to be Humans of New York."
Like the blog and social media pages, the half-hour show will focus on intimate, candid interviews with strangers on the streets of New York. Stanton told The Hollywood Reporter that he actually began filming video interviews in 2013, with the help of cinematographer Michael Crommett. The pair has talked with more than 1,200 people over 400 days of filming.
While Facebook Watch features short-form series from over 30 content partners, Humans of New York is one of the few shows the social media giant is funding itself. Stanton said the partnership made sense since much of his audience comes from Facebook—because of the site's global reach, two-thirds of HONY's fans are actually international.
Humans of New York will also be executive produced by Julie Goldman, an Oscar nominee who's bankrolled documentaries like Life, Animated and Weiner.
Among the other shows Facebook is putting money into is Last State Standing, a series from the producers of American Ninja Warrior in which contestants from each of the 50 states compete for a $500,000 grand prize.