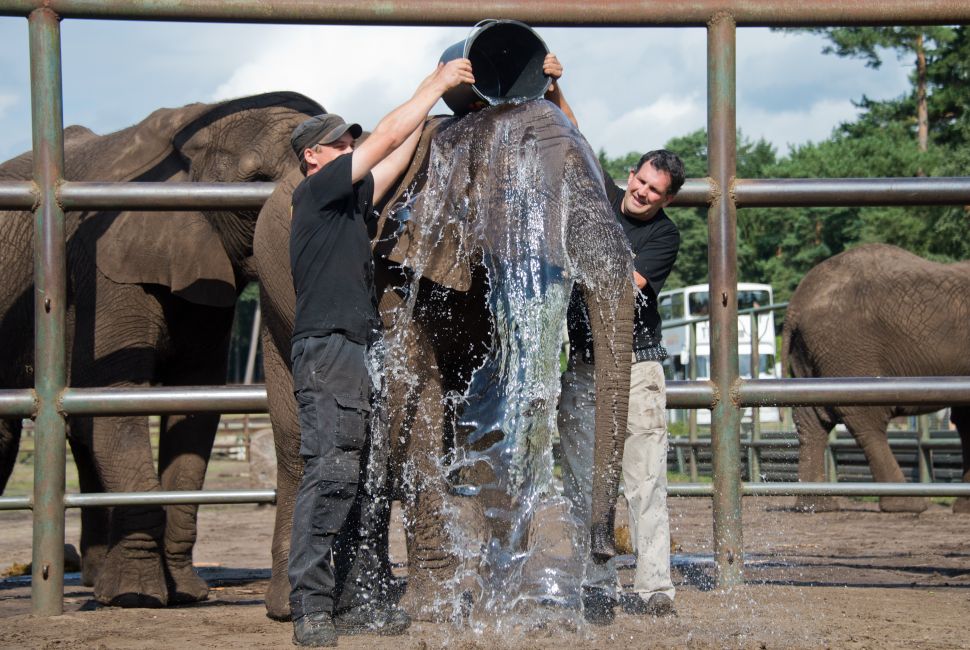 Years ago, I was working on a story about NowThis, the social video company. One of my sources compared 2014's ice bucket challenge phenomenon on Facebook to the Gulf War on CNN, arguing that the events showed each company why it existed in this world. The story never came together, but during that reporting many people told me that the day would come when Facebook (and other social networks) would be a major source of revenue for people who published video online.
I doubt any of those pontificators thought it would take this long. NowThis pre-dated the ice bucket challenge, but those events must have made that team believe that any day Facebook would roll out a systematic way for video publishers to share in the oceans of money pouring into social networks for ads.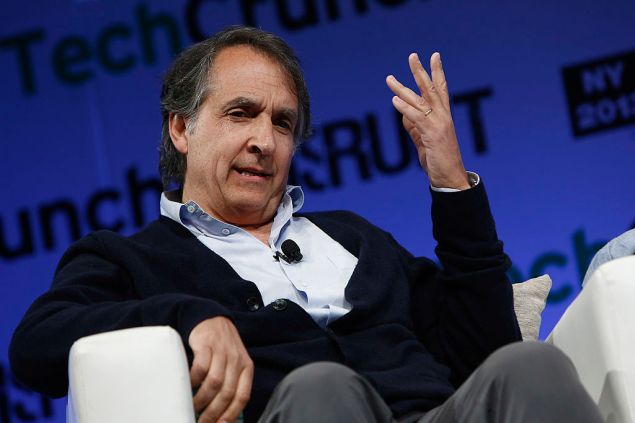 Finally, Facebook has announced that wide open program to monetize video on the world's largest social network. Zuck "hopes you enjoy!" Content makers will earn 55 percent of the ad revenue from their stuff, if they choose to include ad breaks. Menlo Park is calling it "Watch," according to TechCrunch. It might have happened sooner if Facebook weren't so lousy at keeping track of video views.
Since the days of ice cube and water dumping, a plethora of companies have sprung up to make Facebook friendly video, and lots of them follow a familiar formula. It's no accident that I never wrote "video makers" in the paragraphs above, by the way. "Video publishers" really more accurately describes what most of these companies do. Early on, NowThis actually had a great staff of producers and talent making funny videos that commented on the news, but it wasn't long till it dropped the original aspect and shifted to adding text atop video plucked off the wires.
Now, that format's everywhere. Especially on Facebook.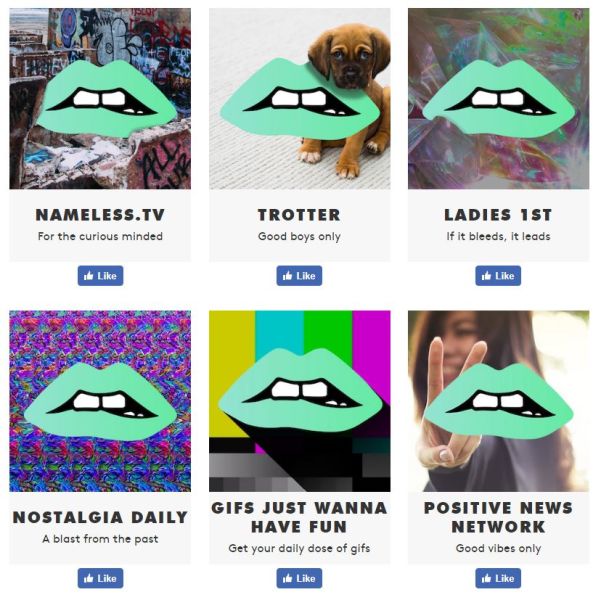 More and more people and companies are diving into making video Facebook's way. Business Insider reports that Buzzfeed and Condé Nast are among the launch partners for its new video effort, which is rolling out gradually to Facebook users. In March, we spoke to a young company aiming to be the Condé Nast of online video, Nameless Networks. Its site indicates that it has six distinct channels, each with their own unique voices, focused on topics like women, dogs and nostalgia.
We previously wrote about the company when it was making a new commenting system for video, but it has pivoted to making these Facebook-ready shorts. "We honestly thought that having a website wasn't sustainable," Kareem Rahma, Nameless's CEO told the Observer in a phone call. New companies can't get attention onto new URLs and so Nameless has built a business around never asking fans to leave the social network, "Which Facebook hates," Rahma said.
"Tons of emerging markets think Facebook and the internet are synonymous," Alex Serio, Nameless's chief content officer told us. "We believe that Facebook has become the medium as well as the message."
Ben Lerer is the founder of Thrillist, and his company has made the same bet. He's also the son of Ken Lerer, whose company Lerer Hippeau Ventures also backed NowThis. We saw the younger Lerer speak at at event sponsored by Cornell and Bloomberg, where he described Facebook as the new Comcast, the builder of the windows through which most people will watch video content.
In that way, Facebook pages are the new cable channels. "Today, Thrillist is a brand that is trying to be building a new cable network," Lerer said.
Ironically, even if Lerer is right, Comcast probably still will be one of the main companies that actually delivers the lion's share of that content to most people's homes, even if they watch it through Facebook's mobile or web apps. And Facebook has some really big differences from Comcast's business model.
Comcast's interests and that of the channels that ride on its cables really do align well. The main thing Comcast wants is your monthly cable bill to get paid. It doesn't really care whether you watch ESPN or Comedy Central, just so long as you watch enough that you're likely to want to pay Comcast again the next month.
With Facebook, it's much more muddled. By controlling people's feeds, it effectively has a finger on their remote control. By selling the ad itself and choosing which videos gets which ads, Facebook effectively also controls the business departments at the site's equivalents to MTV and CNN (which probably will be MTV and CNN, as it happens). Facebook has control over so many facets of this distribution model that viewers and producers are little more than pinballs inside Zuckerberg's arcade.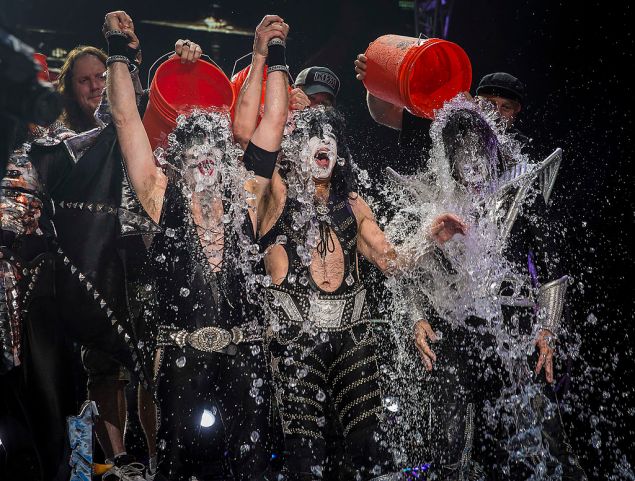 And the games in there aren't even that good. In May, we shared a video commentary by Alan Ginsberg, a filmmaker who breaks down why he believes Facebook has ruined video online.
We spoke to Ginsberg by phone about Watch, and he was reluctant to say much until he got a chance to have a look at it, and it hasn't rolled out to his device yet. That said, he had some big questions about it.
"How is Facebook going to prioritize the content you see and the content you don't see?" he asked. When Facebook rolled out pages, publishers started building up their fan followings on those pages because it helped drive traffic. Then, Facebook started deprecating pages' content in people's feeds, so publishers had to pay to get seen by their own audience. Will Watch be the same? Will video publishers build up an audience only to have Facebook tell them that they need to pay money to reach it?
Ginsberg also worries about piracy now that Facebook will pay people to make video. That will create a strong incentive for people to steal and remix other people's video without their permission. That's already happening on Facebook now, but the site doesn't pay them for those views. "Once you start putting in ad revenue, that gets a lot more serious," Ginsberg said.
These points could make Watch sound more dramatic than it really is, because let's all be honest: these Facebook videos are really bad. It's depressing that smart, talented people are devoting their lives to making them. Maybe by focusing in on video, the stuff posted on Facebook will gradually become less schlocky, but it could also get worse. Ginsberg argued that Facebook really wants those engagement numbers. So it would probably prefer that you watched six two minute videos over one 20 minute deep dive.
If that's the case, what kind of videos do we expect that to yield? Facebook video could easily devolve into something that makes listicles look Pulitzer-worthy.
But there's also the very real possibility that Facebook's video effort doesn't matter any more than its attempt at news did. Watch could just yield videos that people don't really watch, just like they don't really watch them right now (even if we do sort of let them play for a few seconds as we scroll through our feeds).  Maybe Facebook really is the next Comcast or maybe there really is only so much of this crud that people can be distracted by.
I hate to throw cold water on the hopes of so many with a dream to make a living from monetizing creative work, but it's fitting.
Throwing cold water started this trend in the first place.