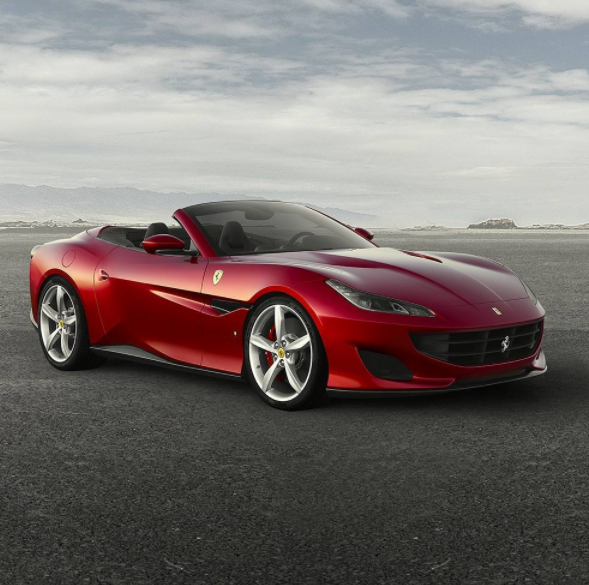 Ferrari, the premiere Italian sports car manufacturer, just launched their new entry-level auto, dubbed the Ferrari Portofino.
The Portofino is garnering attention for being the most affordable car in the company's line-up, but that doesn't mean the Italians have cut corners in any way. Even the new car's name is synonymous with luxury—its moniker comes from the picturesque Italian resort spot—even the launch color of the four-door auto is Rosso Portofino.
This model is replacing the California T, and new technology has resulted in redesigned chassis and other components that helped to reduce the vehicle's weight. The four-seater car's sleek and sporty look is the result of a collab between Ferrari's in-house design and aerodynamics departments.
There are also new features like a touchscreen display, a new steering wheel and updated adjustable seats, as well as a new backrest design that provides those in the backseat with more legroom. Still, it's unclear how many people are going to want to cram into this sports car for a particularly lengthy road trip.
Ferrari's award-nominated V8 turbo engine is now 40 cv more than the California T power unit, and the 8-cylinder efficiency has been updated with new pistons, con-rods and a new intake design system. Other improvements resulted in the Portfoino's ability to go faster and use less fuel. In fact, per a release from Ferrari, the new V8 GT convertible can go from 0 to 62 mph in just 3.5 seconds, with a maximum speed of approximately 199 mph.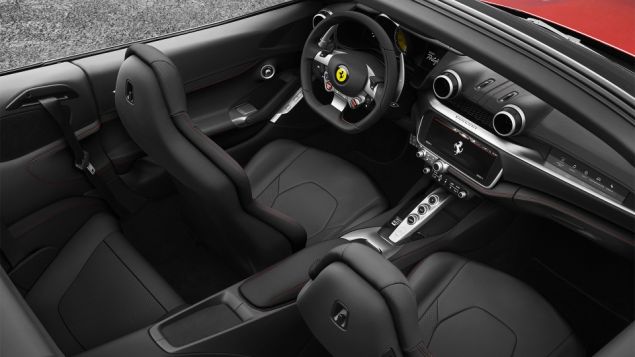 The exact price of the new car hasn't been released yet, but don't expect this "entry-level" model to be a bargain—the California T it's replacing had a price tag of nearly $200,000, so it should be somewhere around there.
Car enthusiasts should prepare to make a trip in order to get a front row seat to the car's global debut—it'll be at the Frankfurt International Auto Show in Germany next month, which takes place from September 14 to September 24.