You want to see the world. You want to sunbathe in the Caribbean, run with the bulls in Spain, and hike Machu Picchu. And two weeks a year really isn't enough for all that, is it?
Luckily, there is a solution, a way to both see the world and pay the bills. Thousands and thousands of people are already making money while traveling. Why not you?
In this article, I'll show you 5 proven ways to make money on the road. It's time to make your dreams come true!
3 things you need to make money while traveling
It's important to understand that traveling while working is not the same as traveling while on holidays.
Here are the three main things that you'll need if you want to succeed at this: 
You'll have to dedicate time to work and be disciplined about it if you want to get things done. This might be a tough balancing act sometimes (especially when your friends are inviting you to an adventure!). 
Business skills. It's possible but quite complicated for someone to make money while traveling as an employee. Most people either freelance or run their own businesses. Either way, you'll need to learn how to sell yourself.
Marketable skills. You'll need a skill that is valuable enough to sell to other people if you want to create a reliable stream of income to fund your travels.
Don't be intimidated, though. You can learn all this if you put your mind to it. This is not rocket science.
5 ways to make a living on the road
"But what if I don't have any marketable skills?" you might ask.
Don't worry. Chances are that you either have one already or you can acquire it. Take a look at the following five skills, they are enough to get you started.
Writing
Writing is the simplest way to make money while traveling the world because you already know how to write.
You can even combine writing with travel by becoming a travel writer – a lot of people in the digital nomad community are doing just that.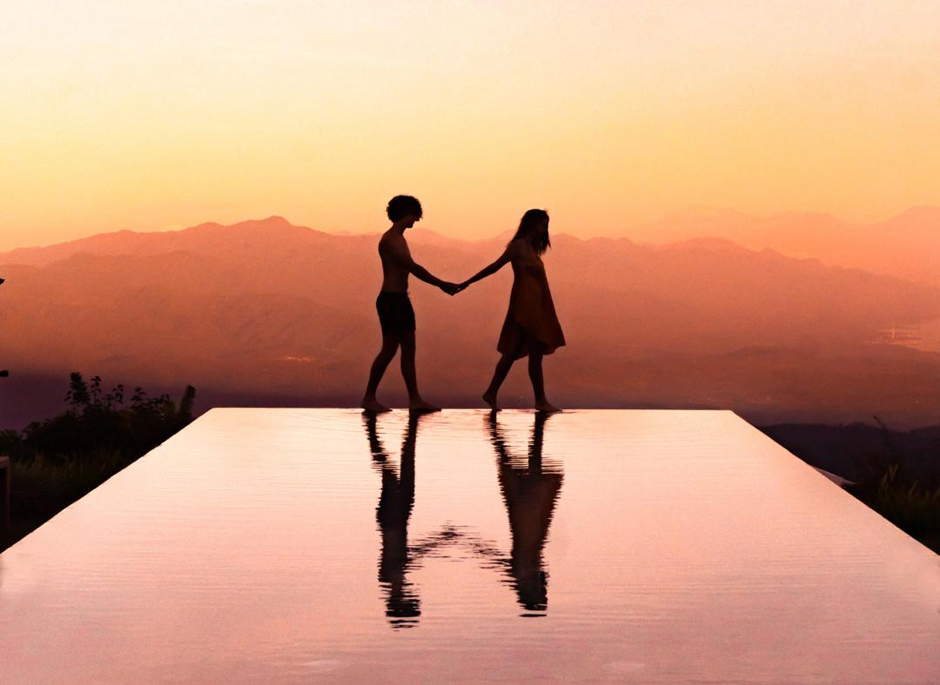 For example, Hannah and Nick from Salt in Our Hair write about their adventures on their own blog. They make money from selling photo presets, running promotions on Instagram, and working with tourism boards and hotels. None of that would be possible if they wouldn't have put in the time and effort to create a travel blog that people love.
Where should you start? I recommend you to check out Freelance to Win, a website that will help you get started on Upwork (Danny Margulies, the owner of the blog, used to make $100k/year on Upwork before switching to blogging).
Coding
As a famous entrepreneur and investor, Marc Andreessen said, software is eating the world. You know what that means? That means that coders are now in demand more than ever!
For example, in 2015, Christopher Dodd gave up a career in accounting to pursue a career as a web developer, and in 2016, he left Australia to travel the world indefinitely. He's still on the road, making money from client work, and from his own project Chris the Freelancer.
What if you can't code? Well, it's never too late to learn!
Where to start: Want to learn to code? Start with the Codecademy. It's free!
Coaching
Coaching is another way you can make money while traveling. Life coaching and business coaching are the most popular types of coaching. However, you can make money coaching people in a wide variety of subjects, some of them quite unexpected.
For example, Derek Loudermilk's first location independent business was cycling coaching where he helped young riders to become professionals. Later on, he moved to business coaching. Now he is a bestselling author, speaker, host of the top rated Art of Adventure podcast, and a business coach for location independent entrepreneurs. He also has other income streams (book projects, adventure retreats, affiliate marketing), but the majority of his income (65%) still comes from coaching.
Take an inventory of the skills you possess. Maybe you already have a skill that other people would pay you to teach them?
Where to start? Check out How To Become a Business, Marketing Coach Or Life Coach or Udemy. It's a paid course but if you keep your eyes open for a discount you can snatch it at a fraction of a price.
E-commerce
E-commerce is booming and now is a great time to start your online store that will allow you to travel the world while still making a substantial income.
For example, tech entrepreneur, investor and Amirite founder Oliver Isaacs runs the dropshipping business through Amazon. "Amazon FBA allows me to travel as all products are shipped directly to Amazon which deals with them in its fulfillment centers" he explains. Oliver emphasizes that e-commerce is not easy, though. "It's global, so understanding local markets and the differences in buying patterns and logistics in each country is vital."
Nevertheless, if you are prepared to work hard, e-commerce is a great way to generate a reliable stream of income while on the road.
Where to start? Check out the Ecommerce Business Blueprint: How To Build, Launch And Grow A Profitable Online Store from Shopify. It's free!
Photography
Photography is another skill that you probably have already. You do know how to take pictures, right? You can turn it into a serious stream of income if you get good enough at it.
For example, Cathy Yeulet, who runs her own stock photo company, travels the world taking photos, and then makes money by selling them to big stock photo companies like Shutterstock. She doesn't get paid until the image is bought by someone, but "We're well into the millions, but we're one of the top production companies," she says.
Photography can also be combined with entrepreneurship. Jakub Kapušňák made his dream of traveling the world come true by launching FoodiesFeed, a website with free food photos that is visited by tens of thousands of people every day. Now his three largest income streams are ads, affiliate products, and his own premium product, all on FoodiesFeed.
Let's keep it real, you probably won't make millions by selling stock photos, but you can make enough to travel in style!
Where should you start? I suggest you learn from Cathy, read this article from Business Insider.
You can do it, too!
You have been postponing your dream of traveling the world for years now. How much longer are you willing to wait? Life is too short for that!
Do yourself a favor and take action today. Maybe simply do some more research about one of the ways of making money remotely that I have listed. That would already be a start.
You can build a location independent business in your spare time if you are willing to put it the hard work required. Sure, it won't happen overnight… But it will happen sooner or later if you stay the course.
What have you got to lose?
Tomas Laurinavicius is a traveling lifestyle entrepreneur and blogger from Lithuania. He writes about habits, lifestyle design, and entrepreneurship on his blog and weekly lifestyle design newsletter. Tomas is currently traveling the world with a mission to empower 1 million people to change lifestyle for good.