Santa Monica has recently seen a number of established chefs and restaurant operators taking the plunge into this beachside neighborhood, with several high-profile openings in the past few months. Here are five new reasons to catch the wave.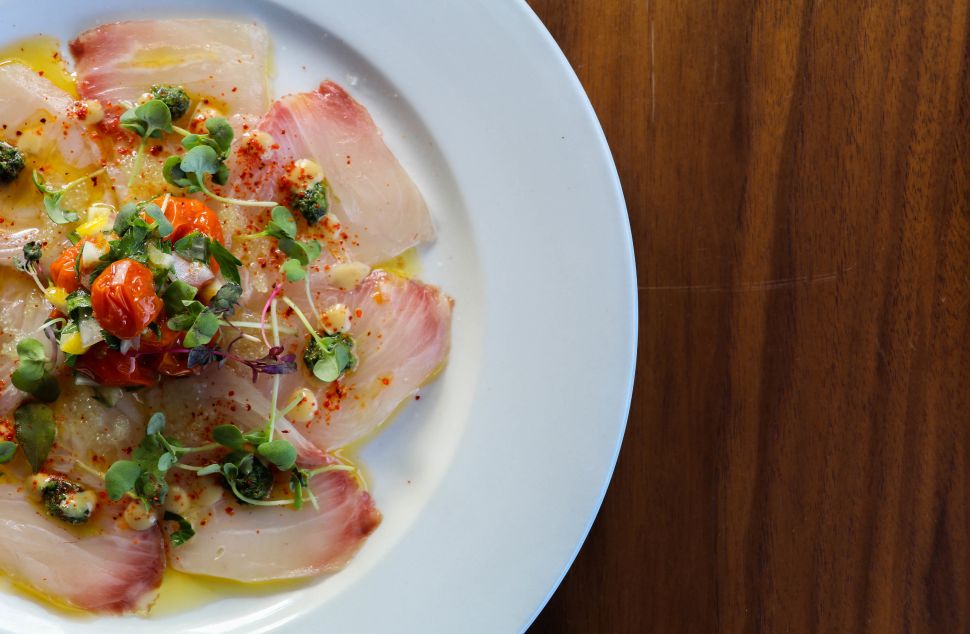 Raphael Lunetta, who become one of L.A.'s most respected chefs through his work at Santa Monica's JiRaffe, is back with a grand new restaurant. And, of course, he's got a version of the pork chop with apples that was such a sensation at JiRaffe. Lunetta's forte is in weaving together premium proteins and local produce in bright dishes like Baja kampachi with Sungold tomatoes.
And, like he does at the more casual Lunetta All Day, next door, the chef is cooking with open fire: He uses a woodburning grill to prepare BBQ salmon, loup de mer and seasonal vegetables. He chars tomatillos for a salsa that comes with local white sea bass. Pro tip: the pork chop is even better when you dip it in that salsa, so you might want to see if Lunetta will give you some on the side.
HiHo, from a team that includes Sugarfish co-founder Jerry Greenberg, updates the classic California double cheeseburger with patties made entirely from grass-fed, grass-finished, sustainably raised New Zealand cattle. The result is a clean-tasting and wonderfully beefy burger that's not overwhelmingly heavy. The nicely seasoned hand-cut fries, organic Straus Family Creamery shakes and tangy key lime pie also elevate the fast-food experience.
Louise's
Avner Lavi, the pasta player behind downtown's Cento, recently joined longtime neighorhoood favorite Louise's and has added some standout dishes to the menu. The linguini with clams has house-fermented chilies that pack a pleasant punch. Lavi is the type of creative chef who makes his own breakfast sausage and serves it for dinner in his soul-warming and mushroom-packed truffle Vesuvio pasta. Other new options at Louise's include a brussels sprout pizza and a sweet pepperoni pizza. Lavi's also been rotating steaks and chops as specials: On weekends you might sometimes find a 16-ounce, dry-aged rib eye with polenta, peaches and fried spinach.
Wexler's Deli
Chef Micah Wexler's modern Jewish deli recently launched a new brunch menu that includes a stellar barbecue cod bagel and a kippered salmon salad bagel. This is a big deal in a city where good bagels and smoked fish are hard to find. Another reason to visit Wexler's for brunch is the chocolate babka French toast, a mashup that's as good as it sounds. And because this is L.A., where all-day restaurants let you do whatever you want whenever you want, the brunch menu at Wexler's is available anytime.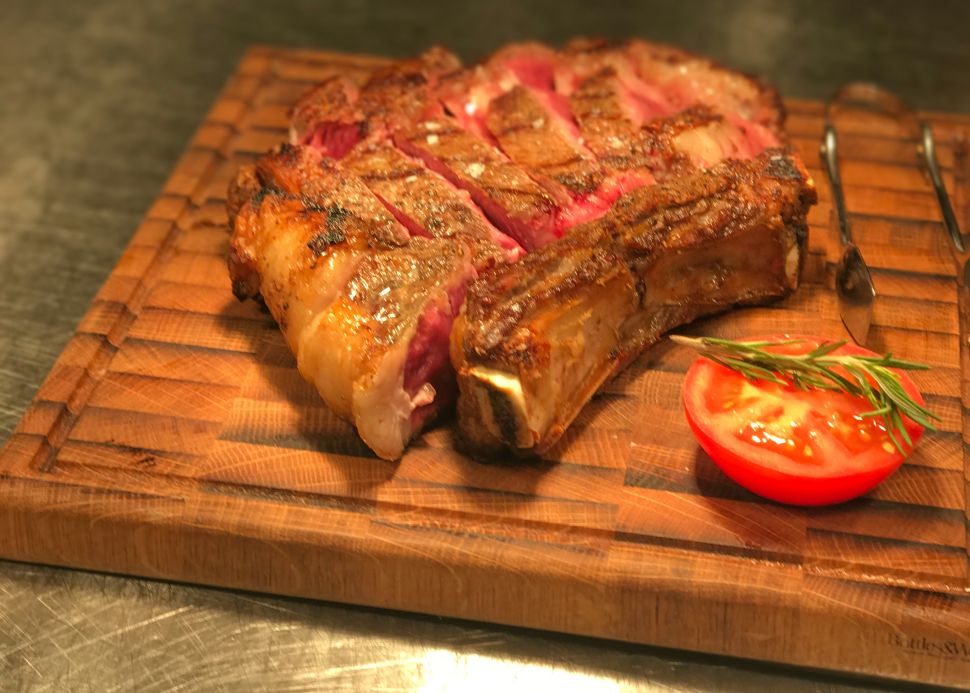 The restaurant group behind Santa Monica seafood mainstay Water Grill has opened a luxurious new steakhouse that serves premium cuts like Double R Ranch filets, Snake River Farms rib eyes and Japanese Satsuma wagyu strips. Rustic specials include country-fried steak and sugar-cured baby back ribs.The charcuterie bar, which lets you pick your own plate of sausages, terrines and cheese, adds to the meaty experience. Not surprisingly, the seafood options are also strong: raw oysters, steamed king crab legs, twin lobster tails and Maryland soft-shell crabs.