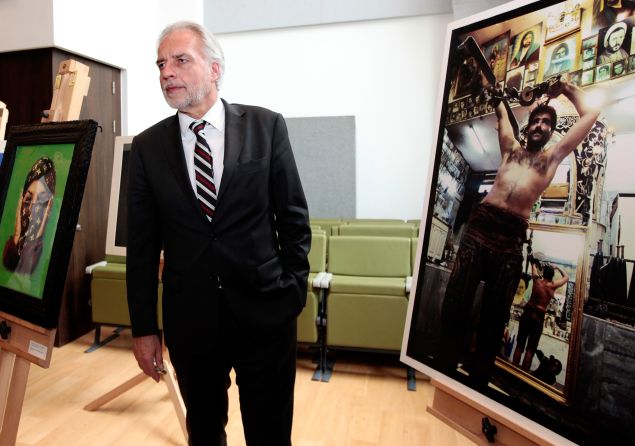 The former director of London's Victoria and Albert Museum, German-born Martin Roth, has died at the age of 62 from cancer. Roth was the first non-British leader chosen to helm the world renowned arts institution, from which he left in October 2016 shortly after the Brexit vote, according to a report from the Art Newspaper.
But while his exit from the V&A came sooner than expected—and was influenced by shifting politics in the U.K., he told the Art Newspaper at the time—he leaves behind a tangible legacy with the institution, raising attendance dramatically, organizing blockbuster exhibitions on David Bowie and Alexander McQueen, oversaw an expansion project and a proposal to build the museum's first satellite site at London's Olympic park.
After leaving the V&A Roth took up a post as president of Germany's Institute for Foreign Relations. Previously, he served as director general of the Dresden State Art Collections between 2001 and 2011.
German foreign minister Sigmar Gabriel described Roth as "a cultural visionary "a cultural visionary and a true fighter for tolerance and openness to the world," according to The New York Times.