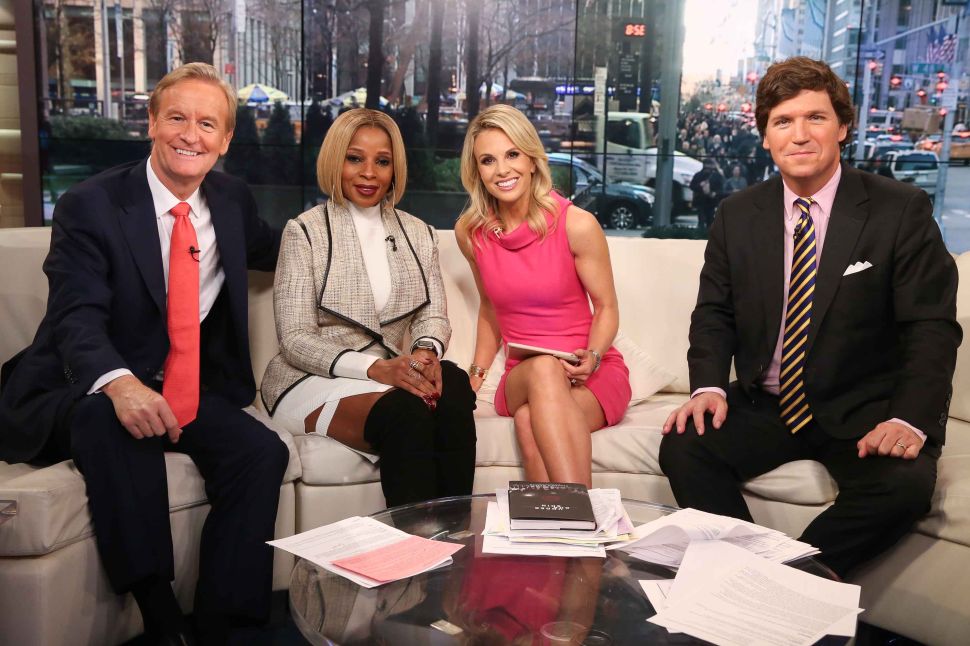 Viewers in the U.K. will no longer be able to tune into Fox News after parent company 21st Century Fox pulled the feed from the pay TV Sky satellite platform, Variety reports. The company sited in a statement poor viewership numbers as the motivation behind the move. Variety notes that the looming U.K. regulatory review of Fox's $15 billion takeover of Sky likely contributed to the decision as well.
"21CF has decided to cease providing a feed of Fox News Channel in the U.K.," Fox said in a statement. Fox News is focused on the U.S. market and designed for a U.S. audience and, accordingly, it averages only a few thousand viewers across the day in the U.K. We have concluded that it is not in our commercial interest to continue providing Fox News in the U.K."
The statement continued: "We have concluded that it is not in our commercial interest to continue providing Fox News in the U.K."
A Sky spokesperson told THR, "21st Century Fox has decided they will no longer broadcast Fox News in the U.K. Sky's customers can still enjoy a wide range of dedicated national and international news channels."
Sky's current agreement with Fox to air Fox News was set to end after this year. The U.K.'s biggest TV news outlets are BBC, ITV, Sky News and others.
Opponents of Fox's purchase of Sky have argued that the network's right-wing leanings represent a bias in their news coverage. Couple this with the low ratings and the minimal demand for U.S. news in the U.K. and it's easy to see why Fox News was pulled.
Per Variety, 21st Century Fox is currently awaiting approval in their merger review. Back in June, Culture Minister Karen Bradley suggested further review may be needed to ensure that the Rupert Murdoch-owned conglomerate would not dominate the U.K. media field. Bradley, along with U.K. media regulator Ofcom, did note at the time though that Murdoch's properties had passed the "fit and proper" test.
21st Century Fox had already controlled 39 percent of Sky, according to THR, before embarking on this more ambitious merger. Critics tried to use the handful of sexual harassment and discrimination accusations levied at Fox News personalities as arguments against Fox's expansion. However, Bradley and Ofcom's "fit and proper" ruling was seen as a major win for 20th Century Fox.
The U.K.'s Fox News feed reportedly drew less than 2,000 viewers per day. However, in the U.S., Fox News is consistently among the industry leaders in terms of ratings.