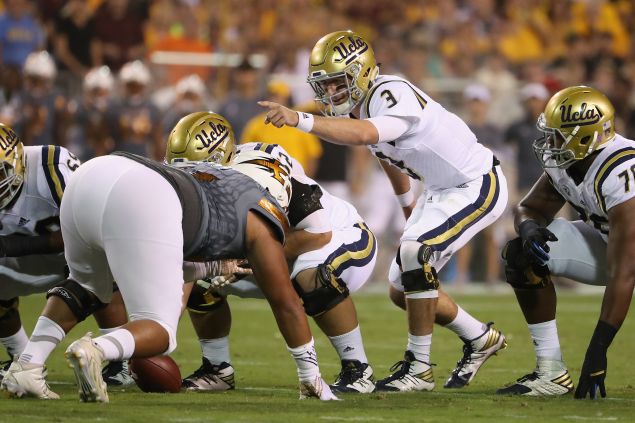 Many media companies are making the so-called "pivot to video," laying off writers and shifting to short-form moving pictures. BuzzFeed and Mashable started the trend last year, and in recent months MTV News and Vocativ scrapped their entire editorial teams.
The most brazen brand making the switch, however, is Fox Sports. In June the site eliminated its writing staff to invest in video production. The 20 writers and editors Fox employed were apparently less profitable than the Skip Baylesses and Shannon Sharpes of the world.
Fox's new strategy has a few issues, however, mostly because the company isn't making the videos itself. Instead it's begging other outlets for them on social media.
The Fox Sports Desk account, which is affiliated with the site and TV channel, regularly reaches out to networks, websites and even teams asking for permission to use audio and video (always with credit).
In the past month alone, Sports Desk has reached out to personalities from NBC, SB Nation, iHeartRadio, the Dallas Morning News and Everton Football Club, among others.
Many of the outlets Fox contacts either say yes or don't reply at all. But today, things got a little feistier.
Matt Hayes, a college football writer for Bleacher Report, published an interview with UCLA quarterback Josh Rosen. Fox Sports then sent Hayes one of its customary requests.
Hayes replied, reminding Fox what a transcription is.
The network didn't get the joke, however.
Many Twitter users dragged Fox through the mud because of this.
Even worse, Hayes stuck a pin in the oft-repeated stereotype that interns run brands' social media accounts.
So why exactly are brands bending over backwards for video, risking social media embarrassment in the process? Ostensibly it's to appeal to the elusive millennial demographic. Twentysomethings love pictures that move and make noise, right?
Not necessarily. According to Parse.ly, "putting out video with no strategy, and assuming it will work, is not smart or sustainable." The web analytics firm's latest "Authority Report" found that video underperforms other formats in terms of engaged time (holding people's attention).
Looks like media companies will have to come up with other ideas if they want to pivot to profitability.