The penthouse where Fyre Festival co-founder Billy McFarland was living until his arrest is now listed for sale. Scroll through to see the lavish apartment.
Leslie J Garfield
He was apparently paying $21,000 a month for the abode.
Leslie J Garfield
No supermodel promotions just yet.
Leslie J Garfield
Definitely no disaster-relief tents here.
Leslie J Garfield
McFarland is reportedly now living with his parents in New Jersey.
Leslie J Garfield
The penthouse is listed for $7.5 million.
Leslie J Garfield
There's even a private terrace.
Leslie J Garfield
One of the marble bathrooms in the apartment.
Leslie J Garfield
There was a time not so long ago when the world wasn't too familiar with the name Billy McFarland. But thanks to his role as co-creator of the disaster zone that was Fyre Festival, hearing it now brings to mind images of flimsy tents, a Hunger Games mentality on an island filled with feral dogs and sad cheese sandwiches.
Prior to being arrested and charged with wire fraud earlier this summer due to the fiasco of Fyre Fest, McFarland was living his best life in a penthouse at 345 West 14th Street, because of course he would want to live in the Meatpacking District. Alas, now that McFarland is apparently not even able to pay for a lawyer, he is no longer living in the three-bedroom, 2.5-bath condo for which he was reportedly paying $21,000 a month.
The 2,106-square-foot condo is now up for sale, with a $7.5 million price tag attached—McFarland has reportedly moved back in with his parents in New Jersey. But McFarland was a "great tenant," Leslie J. Garfield broker Christopher Riccio, who is sharing the listing with Elana Zinoman, told the Wall Street Journal. Thankfully, they aren't using Emily Ratajkowski, Kendall Jenner and Bella Hadid to attempt to promote the unit.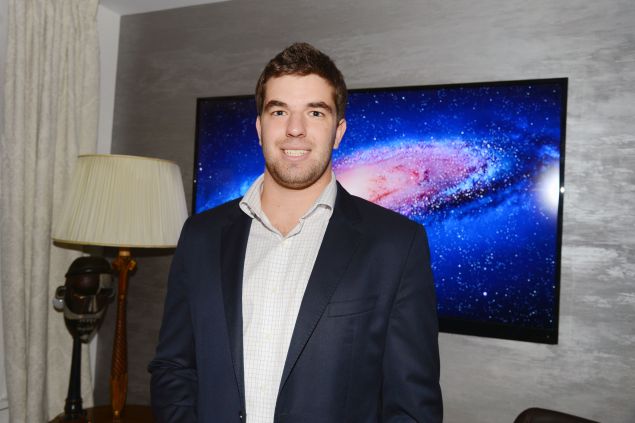 The sleek penthouse features floor-to-ceiling windows throughout the living and dining room, which look out onto the Meatpacking District, so you're sure to see many an eager teen in a bandage dress and heels trying to navigate the cobblestone streets.
There are 10.5-foot ceilings, and the kitchen is fitted with custom oak millwork, granite countertops and backsplash as well as SubZero, Wolf and Bosch appliances, so it's definitely equipped for anyone to whip up more than the aforementioned cheese sandwiches that Fyre Fest attendees were given.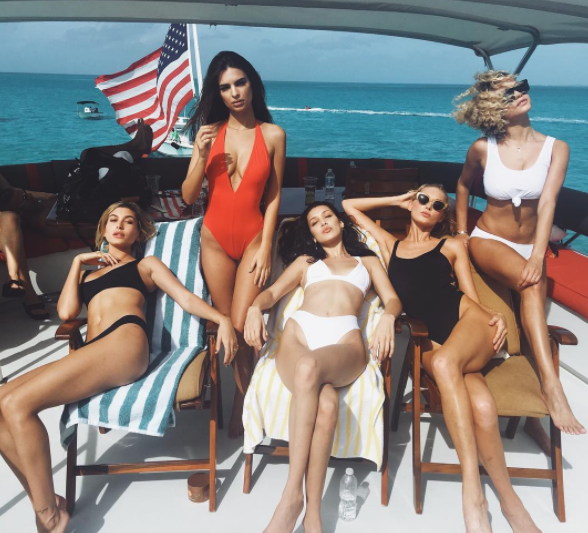 The master suite has its own walk-in closet, as well as a separate seating area with access to the 236-square-foot private terrace. The en-suite 5-fixture master bath has a glass-enclosed wet room as well as Spanish travertine marble, a soaking tub, brass vanity and granite countertops, so there's need for concern of sleeping arrangement akin to the literal disaster-relief tents at Fyre Festival.
One of the bedrooms is currently configured as an office, per the listing, so perhaps McFarland at one time used it for his business dealings—it seems that the social club he founded, Magnises, might still be afloat.
And while we're sure McFarland was hoping for a better outcome with his pricy rental, at least he wasn't sued in regards to this penthouse (at least, not that we know of), which is exactly what happened when he rented a $13,750 a month duplex in a West Village townhouse—the owner pressed charges claiming he turned the building into an "Animal House."