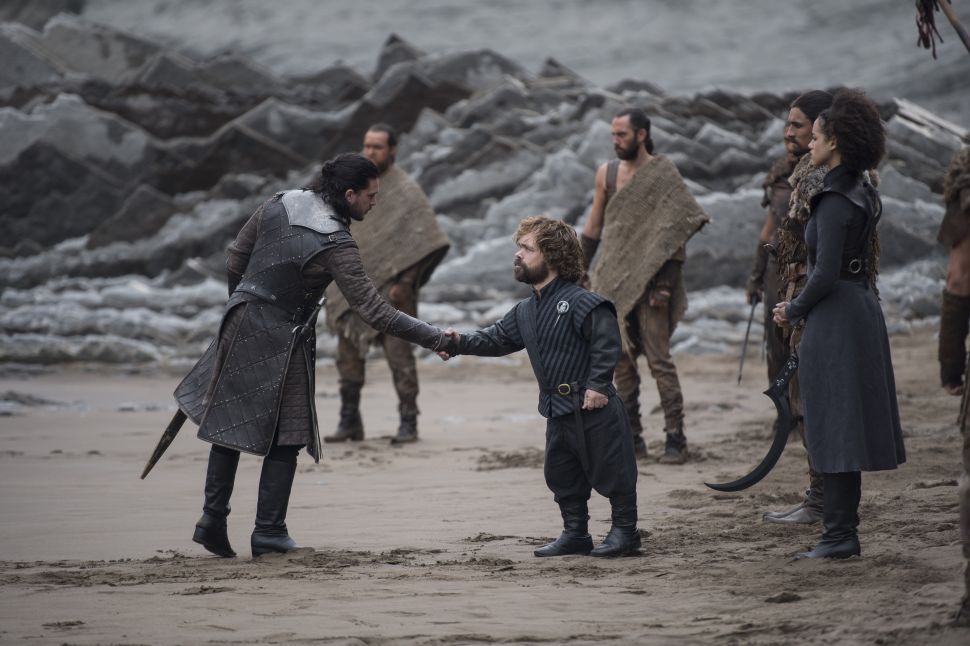 To state the blindingly obvious, Game of Thrones is a massively popular show. The Season 7 premiere shattered viewership records, and the following two episodes have continued to put up big numbers. This is great news for the series, but one of the real benefits of Game of Thrones is its effect it has on HBO's other offerings. A rising tide lifts all boats, no?
Season 7's second episode took in 9.27 million Live+Same Day viewers on July 23, according to TVSeriesFinale. Following the episode, both Dwayne Johnson's Ballers and Issa Rae's Insecure premiered new seasons to the tune of 2.48 million viewers and 1.12 million, respectively. Both numbers marked series highs.
Sunday night's "The Queen's Justice," garnered 9.24 million viewers for Game of Thrones, which led to an impressive 2.58 million eyeballs for Ballers and 1.29 million viewers for Insecure. Yes, those numbers are growing week to week for two shows that had never previously topped 2.16 million and 500,000, respectively, according to TVSeriesFinale.
Having a strong lead-in is not a new concept for television. Just take a look at broadcast networks that love to debut new series after highly rated reality series or any of the premium cable channels that launch a new show on the back of pre-existing favorite. But not only is GoT helping two separate shows get off to strong starts: It's also helping to grow their audiences.
Both Ballers and Insecure will continue after this shortened seventh season of Game of Thrones ends, so it's likely that those numbers come back down to earth a bit. But if this lineup can establish and maintain a strong base of Sunday night viewers, HBO will be able to ride the wave for quite awhile.