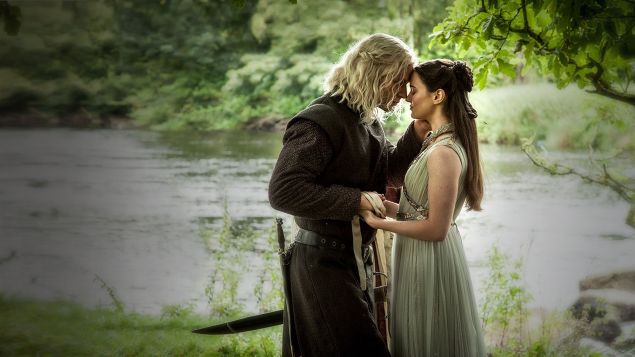 And so, with the longest episode of the entire series, Game of Thrones' penultimate season has come to an end. The season has been a mixed bag; one of big spectacles, fast-forwarded plot lines and questionable character choices along the way.
BEST PARLAY PERFORMANCE: DAENERYS TARGARYEN
"My apologies." As every millennial knows, there is nothing like making someone wait for you, and then strolling in with an easy apology. Doing it on the back of a dragon is just a delicious power move and despite her stoic demeanor, Lena Headey managed to convey that Cersei was seething. That angry lip quiver was a thing of beauty.
BEST PARLAY REUNION: PODRICK, TYRION AND BRONN
For a brief moment, the boys of King's Landing were back together! The last time Podrick and Tyrion saw each other was in a cell of the Red Keep as Tyrion was set to be executed for Joffrey's murder. Three years later, Tyrion is now Hand of the Queen to House Targaryen and Podrick is (apparently) an accomplished swordsman serving the North. Not to be outdone, Bronn is second-in-command of the Lannister armies. Who says the good guys can't also profit from the war?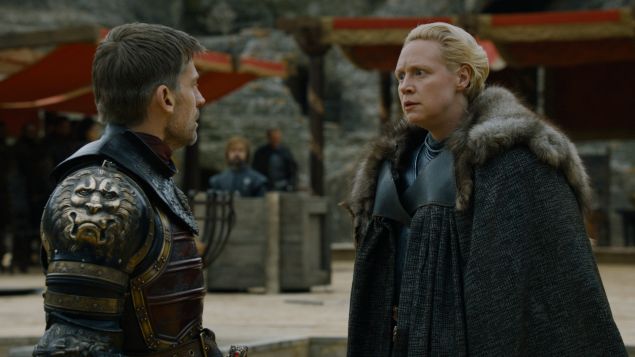 WORST WEATHER TO DRESS FOR: THE DRAGON PITS
Between Jon Snow's thick furs, the supporting characters' regular street clothes and Cersei's puffy-shouldered outdoor vest robe thingy, the actual weather of King's Landing was completely indecipherable. Either way, half of this crowd was either shivering or sweating.
WORST PARLAY PERFORMANCE: EURON GREYJOY
His "walking out in a huff" shtick might have been part of his and Cersei's dastardly plan, but there is no way that Euron Greyjoy interrupting one of the most portent meetings in Game of Thrones history to make a freaking dwarf joke was what they agreed upon. That was good ole Euron confirming his status as the season's most annoying ferryman; the embarrassing relative that needles sensitive spots at Thanksgiving; the supervisor that calls out coworkers at work picnics. Oh Euron, you goddamn mess.
MOST TROLLED FANS: CLEGANE BOWL TRUTHERS
Oh, were you expecting your long-awaited Clegane bowl, you nerds? With Sandor and Gregor having both in their own way returned from the dead, plenty of Redditors were on the edge of their seats until…nothing happened. Womp, womp. Maybe in 2019.
(Come to think of it, despite his new armor and ridiculous helmet, the undead Mountain has been thoroughly useless this season, relegated to taking threatening steps forward when someone approaches Cersei. What a waste. The man used to rip off spinal cords, for Pete's sake!)
MOST VISIBLE SCIENCE BONER: QYBURN
It is my sincerest belief that as a learned man of science, Qyburn is constantly rolling his eyes from having to spend so much time around Westeros' remedial class discussing warfare, reverse engineering Dornish poison and designing crossbows. To see him come alive at the sight of the living dead warmed our hearts. He might as well have fist pumped the air and screamed "This is my sh*t!"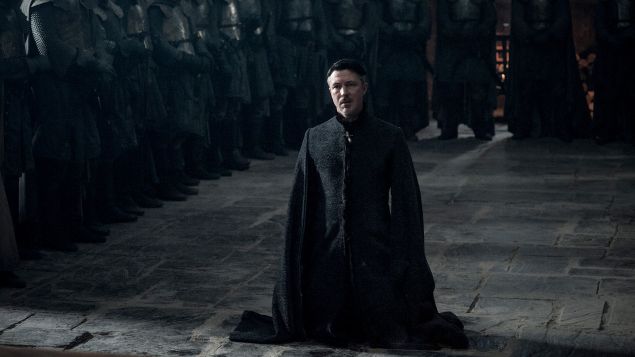 SLOPPIEST TRIAL: LITTLEFINGER
There's no denying that the man had it coming, but as far as lawful trials go, we can all admit that this was some despotic nonsense on Sansa's part, right? Littlefinger is the acting ruler of the Vale, a neighboring kingdom. Listing his past crimes without a single witness, except your weird brother who apparently saw it all in one of his gothy dreams, is as close to an assassination as you can get. Doesn't he get a trial by combat? (Not with only six episodes to go, I suppose.) Still, any honorable Stark would have at least ordered a beheading. The last person to so brazenly assassinate someone in Winterfell was, well, Ramsay. (Yeah, I said it: @me!)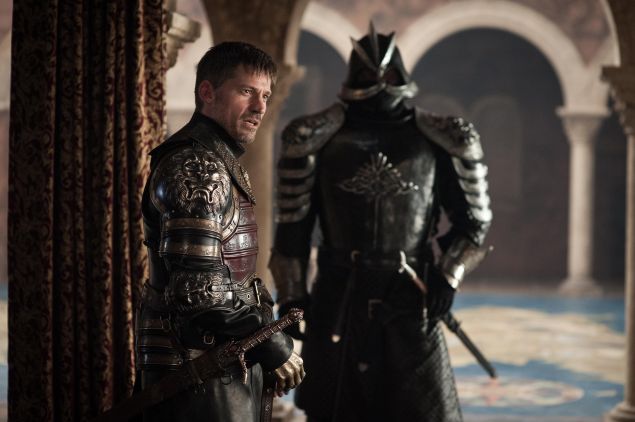 MOST SCENIC EXIT: JAIME LEAVING KING'S LANDING FOR GOOD
That truly was a beautiful shot, perfectly composited for his golden hand to stand out. All that was missing was the cover of James Blunt's "Goodbye, My Lover" in the background, to be honest.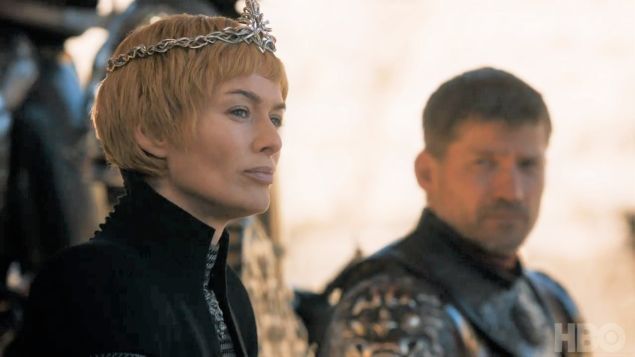 MOST CERSEI LANNISTER: CERSEI LANNISTER
The fact that Jaime and Tyrion would both be so easily swindled by Cersei's lie is simply baffling. While Dinklage and Headey's acting simply sings when the two veterans are in a room together, Tyrion deserves to get turned into an ice zombie for this latest gaffe in his career as Hand to Dany… Yeah, dude, your psychotic, narcissistic sister lied to you to get what she wants. What are you, hourly? Podrick would have figured that out.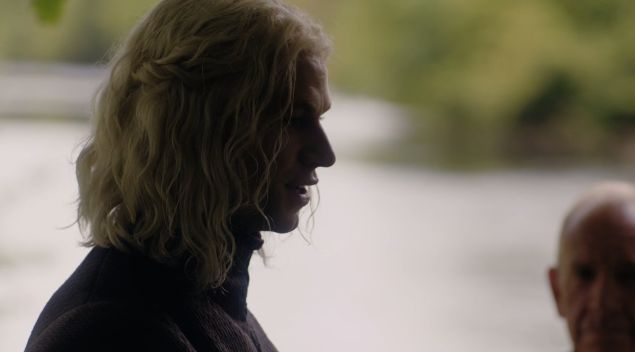 WORST CASTING: RHAEGAR TARGARYEN
Boo! Rhaegar is a seminal character…The last dragon before Daenerys—a beloved warrior and champion of the people. Basically, imagine a Targaryen Oberyn Martell in terms of sheer badassery…so, why, oh why, did we get a repurposed Viserys wig from the Season 1 storage bins? Beyond confirming the fact that Jon and Dany are nephew and aunt, that clunky exposition montage definitely managed to sell the sleaze factor of a Rhaegar that would annul his marriage to Elia Martell (after fathering two children!) to marry a northern piece in Dorne—the Vegas strip of Westeros.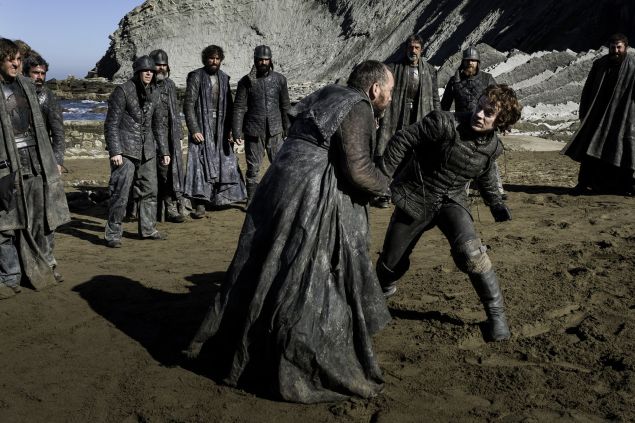 BEST PIVOT FROM COCKLESS BLUNDER TO COCKLESS WONDER: THEON GREYJOY
That smug, bloodied smirk made my night. That was like Wolverine discovering he can heal himself.
BIGGEST HINDSIGHT 20/20 MOMENT: THE END OF THE WALL
And so, endeth the wall. In hindsight, after years of handwringing, Jon Snow ended up being the one to bring the White Walkers to Westeros by giving them the corpse of a goddamn fire-breathing dragon to reanimate. Had he stayed as King in the North, the Wall's magic would have presumably kept them at bay for another thousand years. It's not like the Night King had any other plan to bring down the Wall. He's been pacing for seven freaking years…. actually, for centuries going by the show's chronology. Thanks, Jon.
* * *
Many have criticized the fast, hurried pace of this season and it's fair to say that after seven years, Weiss and Benioff are eager to hang their Westerosi hats in favor of other things—including updating racism for an eager new generation with Confederate. Looking back on this season, it's hard to argue that their first-born isn't suffering in the process. But while the seams were more visible than ever, this season successfully managed to bring 15 to 25 characters together and point them in the right direction for an epic finale—coming to your screen in 2019. Stay healthy folks!
Bide your time until Game of Thrones, Season 8 by catching up with all the Best and Worst of Season 7 here.