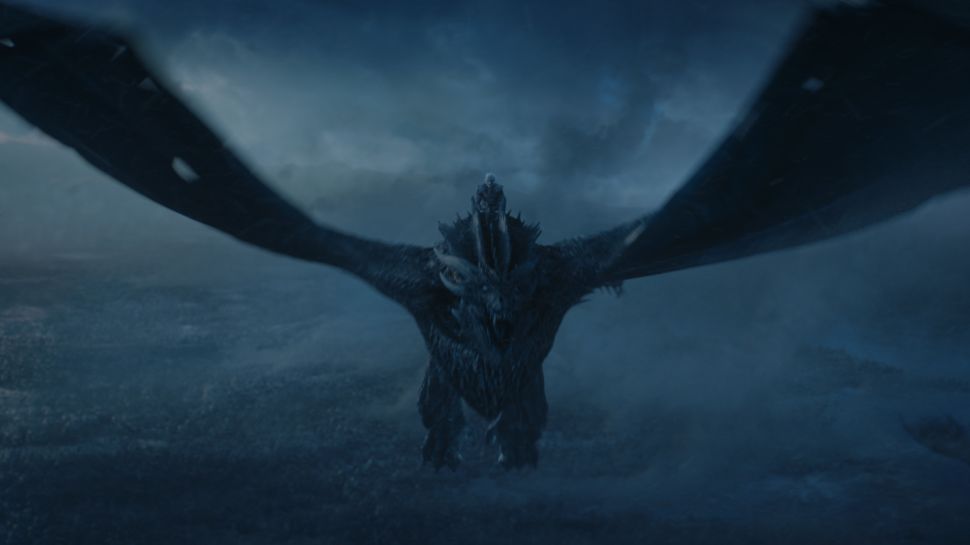 Like the Night King and his army of the dead, Game of Thrones just keeps coming forward. The season seven finale of HBO's flagship series set a new series record with 12.1 million total live TV viewers and 16.5 million overall when accounting for HBO Go and Now streaming. This shatters the previous record of 10.7 million live TV viewers set just two weeks ago.
According to TheWrap, this new figure marks a staggering 36 percent rise over last year's big finale, which scored 8.9 million total TV viewers. The season seven premiere drew 10.1 million viewers, giving season seven a 19 percent viewership spike across this penultimate run.
It's hard to properly explain just how impressive these numbers are. AMC's The Walking Dead, which has a farther reach due to the nature of cable vs. premium cable, drew "just" 11.3 million viewers for its season seven finale, according to Deadline. Fox's Empire, which benefits from airing on a broadcast network, snagged just under 7 million live TV viewers for its season three finale earlier this year, per TV Series Finale. "The Dragon and the Wolf" came up just short of the season 10 finale of CBS The Big Bang Theory, which notched 12.9 million viewers.
Here are the viewership numbers for all seven Game of Thrones season finales:
Season 1: 3.04 million
Season 2: 4.20 million
Season 3: 5.39 million
Season 4: 7.09 million
Season 5: 8.11 million
Season 6: 8.89 million
Season 7: 12.1 million
It's hard to argue at this point that, pound-for-pound, Game of Thrones is the most popular show on television. Sadly, the eighth and final season is not expected to arrive until late 2018 or early 2019. That's worse torture than anything Ramsay Bolton could come up with.