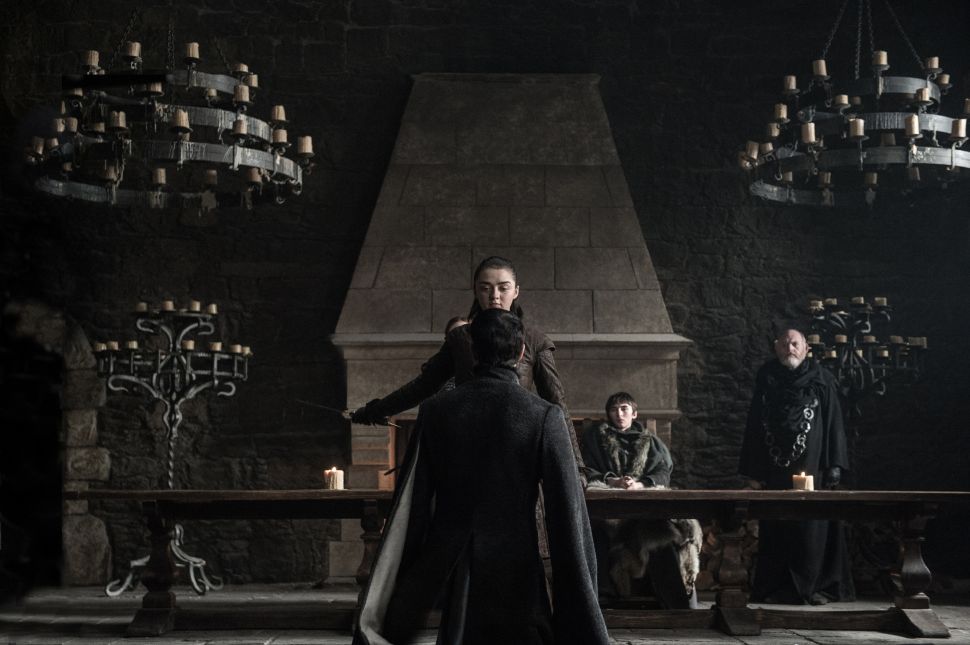 Game of Thrones season seven is in the books, which means it's time for degenerate gamblers to start prepping Tywin Lannister-style for season eight. Las Vegas is already looking ahead and has begun setting odds on prop bets for Game of Thrones' final season.
If you play your cards right, you may win enough gold to out bid the Lannisters at the Iron Bank of Braavos. Cersei just took a loan from them and used it to purchase the sellsword squad known as the Golden Company to help her remain on the Iron Throne. However, Vegas isn't too bullish on her chances to stay in power. Here are the odds courtesy of Bovada (via TheWrap):
Who will rule Westeros at the end of Season 8?
Jon Snow/Aegon Targaryen       2/3
Daenerys Targaryen                   2/1
Jaime Lannister                         10/1
Tyrion Lannister                         20/1
Cersei Lannister                         25/1
Sansa Stark                              25/1
Arya Stark                                 50/1
Bran Stark                                 50/1
Night King                                 50/1
Varys                                        50/1
Euron Greyjoy                           100/1 
A flier on the Night King 50/1 doesn't seem like a terrible idea. He does have that nifty ice dragon now, after all.
One small part of the season seven finale that fans enjoyed was Sandor Clegane's threat to his brother zombie Gregor Clegane. Their brief interaction suggested that we are closer to CleganeBowl than ever. But Vegas is covering their bases on that one and casting a wide net in terms of the survival of the Clegane brothers.
#CLEGANEBOWL – Who will be killed or destroy first?
Sandor "The Hound" Clegane                 +300     (3/1)
Gregor "The Mountain" Clegane               -500     (1/5)
It was prophesied that Cersei would be killed by her little brother, which points to Tyrion or even Jaime, who is a few minutes younger than his twin. But Cersei has also been atop of Arya's list for quite some time. It will be interesting to see who delivers the final blow or if even Cersei dies at all.
Who will kill Cersei Lannister?
Jaime Lannister                         1/2
Arya Stark                                 15/2
Tyrion Lannister                         15/2
Someone/Something else          5/2
Finally, will another one of Dany's dragons fall in battle and what kind of viewership numbers should we expect for the season eight premiere? Our advice: bet the house on the over.
Will another one of Daenerys' dragons die?
Yes      +450     (9/2)
No        -800     (1/8)
How many viewers will tune in for the Season 8 premiere?
Over/Under: 11.5 million viewers