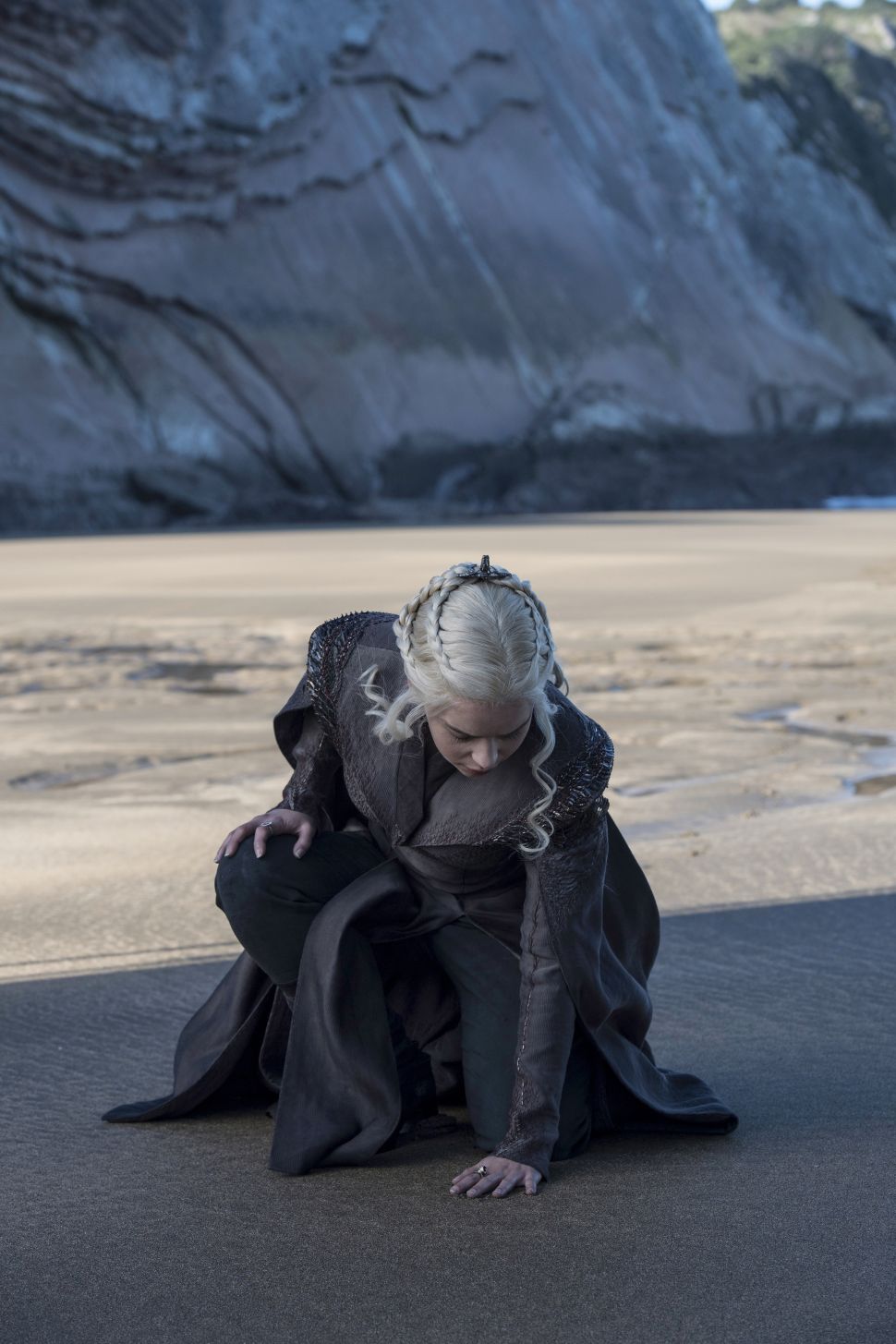 Following the early leak of "The Spoils of War," yet another episode of HBO's Game of Thrones has been leaked before its scheduled airing. An HBO Europe spokesperson acknowledged the leak to THR.
"We have learned that the upcoming episode of Game of Thrones was accidentally posted for a brief time on the HBO Nordic and HBO España platforms," the spokesperson said. "The error appears to have originated with a third party vendor and the episode was removed as soon as it was recognized. This is not connected to the recent cyber incident at HBO in the U.S."
Early Wednesday morning, a Reddit forum centered on Game of Thrones was posting links to torrent sites that had gotten a hold of the episode, per the outlet. According to Variety, it was also shared via YouTube, Twitch and other streaming services. The Independent reports that the episode has already been shared through different torrent networks.
Earlier this month, episode four of Game of Thrones' seventh season was posted online several days before it was set to air on television. Four current and former employees of Prime Focus Technologies, which worked with Indian distribution company Star India, were arrested in connection to the leak.
It's unknown how far episode six spread online before HBO Nordic and HBO España removed it from their platforms and the third party vendor.
Neither episode leak is connected to the recent cyberattack that rocked the network. While those hackers have released episodes of Curb Your Enthusiasm, Ballers and Insecure, they have not released full episode of Thrones. They have, however, posted spoiler-filled episode descriptions and productions stills ahead of scheduled bows. The hackers are reportedly demanding a ransom in exchange for the 1.5 terabytes of data—roughly seven times more than the infamous Sony hack—they claim to have stolen.
Despite all of these leaks, Game of Thrones has still managed to set several ratings-records this season, proving that HBO's flagship series is still going strong in its penultimate season. Last week's episode, "Eastwatch," earned 10.7 million live viewers.