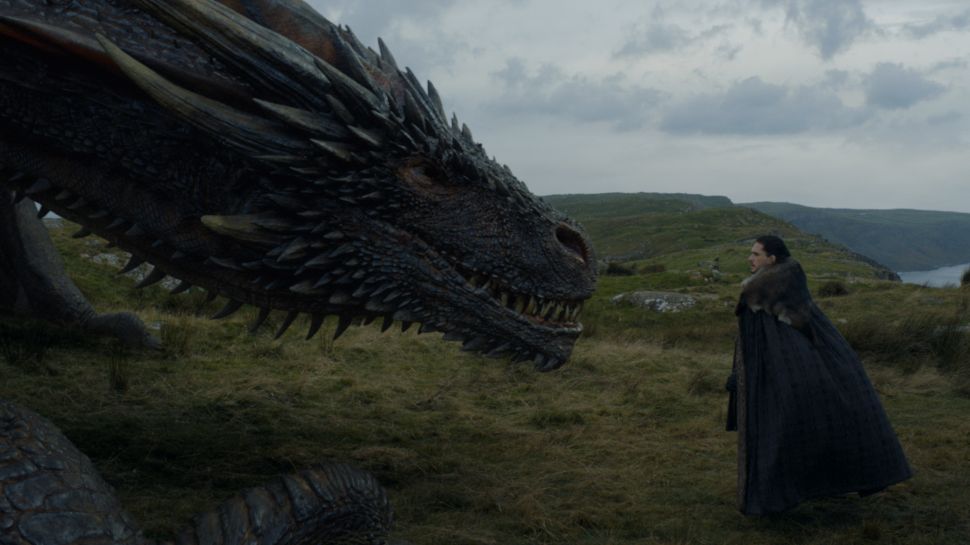 Fire cannot kill the dragon and hackers cannot stop HBO's Game of Thrones. You're better off trying to kill Drogon with some puny bows and arrows.
Hackers once again released sensitive Game of Thrones material ahead of Sunday night's official airing on HBO in an attempt to spoil the episode and again it didn't matter in the slightest. The most recent installment of season seven, "Eastwatch," garnered 10.7 million live viewers, setting yet another new record, according to TheWrap. The previous series high was 10.2 million viewers…which was set just last week even though "The Spoils of War" was leaked online several days earlier.
Here are the live viewership numbers for Game of Thrones season seven so far courtesy of TheWrap:
Episode 61: 10.1 million
Episode 62: 9.2 million
Episode 63: 9.2 million
Episode 64: 10.2 million
Episode 65: 10.7 million
What's most impressive about these numbers is that they only include live viewership. They do not account for delayed viewings across all platforms. To put into perspective how many eyeballs come across Game of Thrones after the fact, the season seven premiere recently crossed 30 million total domestic viewers, according to EW. So not only is Thrones a massive in-the-moment hit, it also has serious staying power that elicits rewatches and speedy catch-up from audiences.
Too bad there's only eight total episodes left in the entire series.