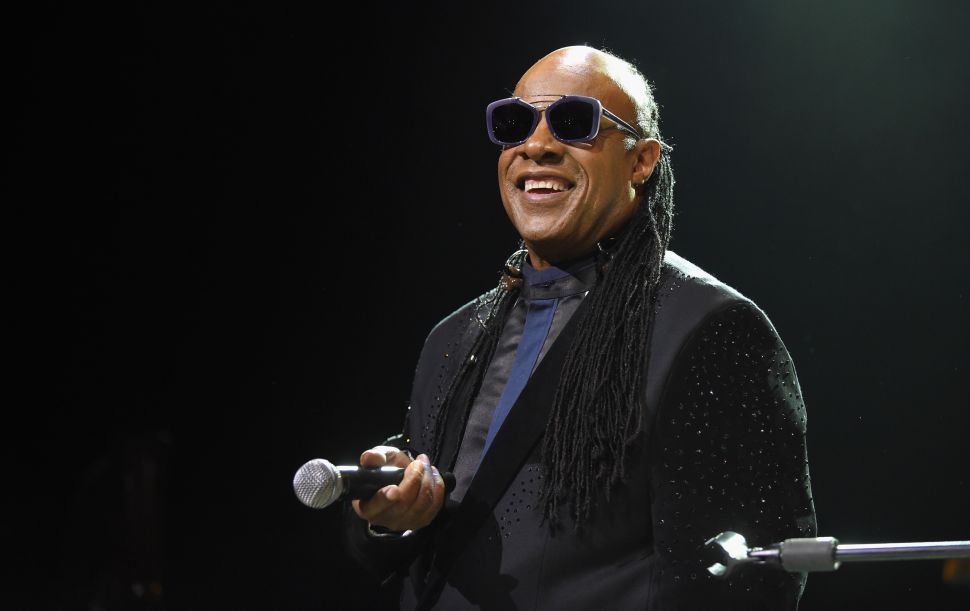 Do you like music? You're a human being, of course you like music! In that case, you're going to absolutely love the Global Citizen Festival's lineup this year. The annual concert held in Central Park, now in its sixth year, aims to blend music and social activism together and right now it looks like they've got that first part down pat.
The September 23 concert will feature Stevie Wonder, Green Day, The Lumineers, The Killers and The Chainsmokers as headliners. Also set to perform: Pharrell Williams, Big Sean, Andra Day and Alessia Cara, Variety reports. That's a lot of star power.
Wonder previously headlined the event back in 2013 and Williams performed at the Global Citizen's sister festival in Hamburg, Germany, last month which coincided with the G-20 summit of world leaders, the outlet noted. They're seasoned veterans at this point.
Coldplay's Chris Martin and CEO/founder of advocacy organization Global Citizen Hugh Evans purposely assembled a wide-ranging lineup for the event.
"We try to bring in artists from multiple genres. We don't want to just hit the rock demographic or just hit the pop demographic or just hit the R&B demographic or just hit the EDM demographic," Evans told Variety. "Whatever music you're into, you can come to the Global Citizen Festival and be part of it, because ultimately our hope is that the message transcends the music, that we're the generation that sees the end of poverty in our lifetime."
Around 60,000 tickets for the concert are expected to be given away in the coming weeks. Global Citizen rewards participants in its initiatives to end global poverty and other social issues with concert access. You can become eligible to enter a lottery for free tickets by signing petitions or tweeting at world leaders about causes supported by Global Citizen, according to the outlet.
The concert will air live on MSNBC and msnbc.com in addition to being streamed on YouTube and Twitter.