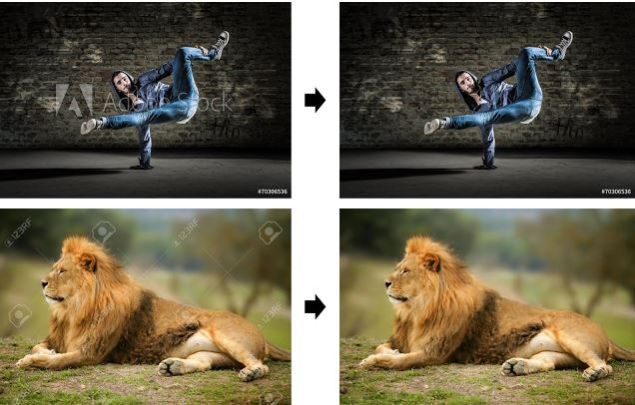 Every internet user (especially photographers and journalists) has encountered visible watermarks, the logos and patterns overlaid on digital stock photos to protect copyrights. It's long been assumed that these marks protect the photos from being used in unauthorized or unlicensed ways.
But Google (GOOGL) recently discovered a hack that automatically removes watermarks, giving users unobstructed access to copyrighted images. The good news is the company also figured out a way to stop it.
Researchers Tali Dekel, Michael Rubenstein, Ce Liu and William T. Freeman made their work public this week in a post on Google's blog, an academic paper and a video.
Watermarks purposely feature complex structures like thin lines and shadows to make it harder for computers to figure out where the mark ends and the actual image begins. Indeed, even a Photoshop expert with the most up-to-date tools needs almost 10 minutes to remove just one watermark.
But the Google team realized that the same watermark is often embedded in many images at one time. That means a hacker who knows the relative properties of each image can accurately recover the watermark pattern and reverse the process, revealing the original images. This hack can be performed automatically with no user intervention.
So how can companies like Shutterstock and Adobe combat this problem? Simply put, by making watermarks more complicated. That doesn't just mean changing their position, but rather introducing random geometric patterns to "warp" the image and make the marks inconsistent. Even the subtlest change generates watermarks that can't be hacked or fully removed.
"While we cannot guarantee that there will not be a way to break such randomized watermarking schemes in the future, we believe (and our experiments show) that randomization will make watermarked collection attacks fundamentally more difficult," the researchers conclude.
You can read the team's full paper (submitted to the Computer Vision Foundation) for more mathematical and technical details.