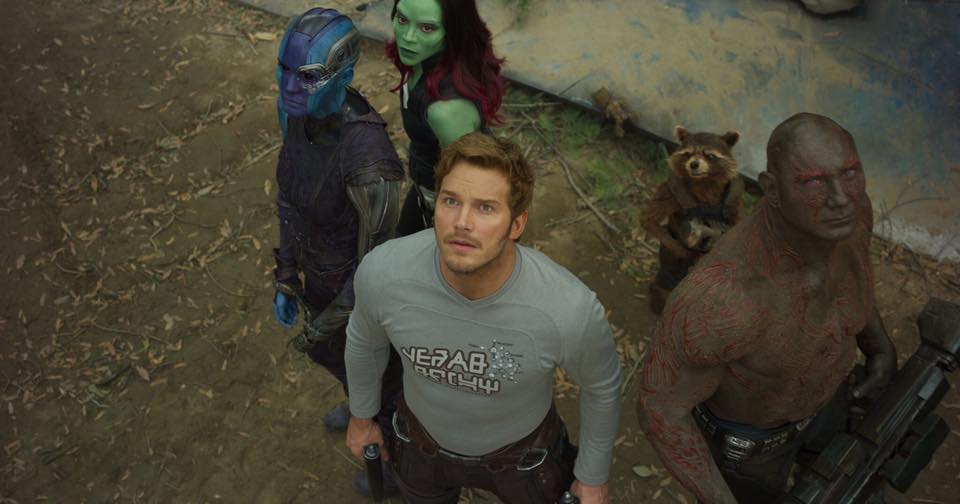 The Marvel Cinematic Universe is rapidly approaching an important crossroads in Avengers: Infinity War and Avengers 4. While we know that James Gunn's Guardians of the Galaxy will return in Vol. 3 post-Avengers, we don't know how they'll connect to the greater MCU at that point. Thankfully, Gunn took to Facebook Live recently to drop a few crumbs of important information.
When asked if audiences will ever see a Nova standalone film, Gunn responded:
"Yes, definitely. Nova comes up occasionally as someone we might use. One of the things I'm doing with creating Guardians of the Galaxy Vol. 3, it will take place after the next two Avengers movies and it will help to set up the next 10, 20 years of Marvel movies. It's going to really expand the cosmic universe. We're going to be setting up new characters. It will be the last movie of this version of Guardians of the Galaxy."
We've known for some time that this current iteration of the Guardians will end after Vol. 3, but we had no idea that the film would be used to springboard the next decade or two of MCU films. This suggests that the events of Vol. 3 will have far-reaching consequences while also introducing a slew of new and important characters. It also hints that the MCU could spend more time in space going forward.
Aside from the future of the MCU, Gunn also revealed that Vol. 3's soundtrack will come directly from the influence of Yondu (Michael Rooker).
"Volume 1 and Volume 2 have been Meredith's song choices, her communication to Peter. In Volume 3, the song choices will be Yondu communicating to Peter."
As every Guardians fan knows, the soundtracks to the first two films have been some of the best in recent memory. This third go-around has a lot to live up to, but it sounds like it's coming from a good place of inspiration.
Avengers: Infinity War will hit theaters on May 4, 2018.