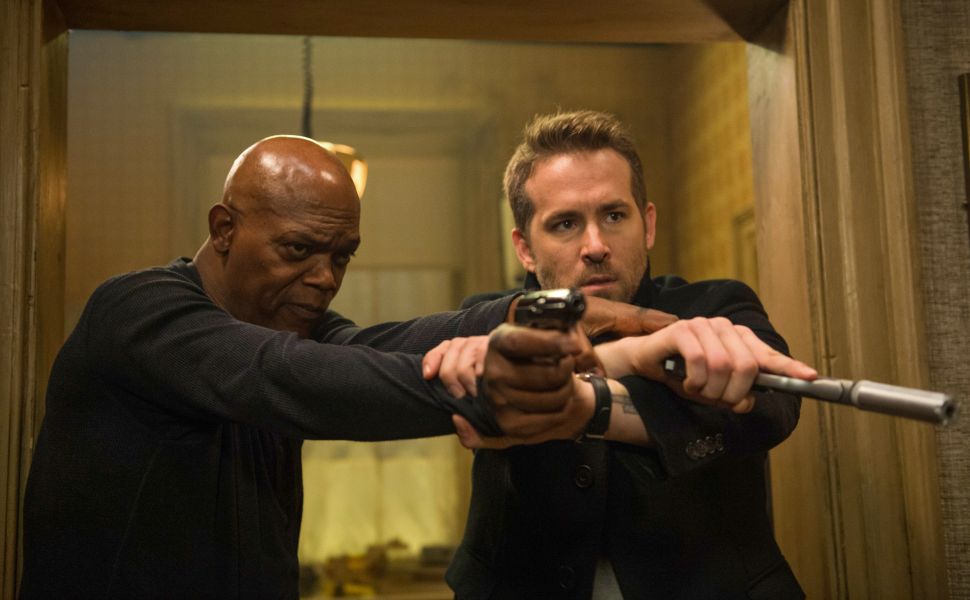 This summer has seen a noticeable drop in box office revenue and Lionsgate is hoping to change that with the Ryan Reynolds, Samuel L. Jackson action comedy The Hitman's Bodyguard.
Working in the film's favor are its two leads with Reynolds still riding high from last year's Deadpool and Jackson also serving as a crowd-pleaser. The Hitman's Bodyguard also doesn't face a ton of competition with the only new release this weekend coming from Steven Soderbergh's under-the-radar Logan Lucky. Then again, New Line Cinema/Warner Bros.' horror prequel Annabelle: Creation won't be a pushover in its second week.
The ideal scenario for Bodyguard is for it to play like another R-rated action comedy, 20th Century Fox's Kingsman: The Secret Service. That surprise box office success opened to $36.2 million and went on to earn $414.3 million worldwide, according to Box Office Mojo. However, Kingsman benefited from dropping in February where it felt like a fresh start to the new year. Bodyguard is bowing after a cluttered summer when some moviegoers may finally be succumbing to fatigue. The film's 39 percent on Rotten Tomatoes also isn't helping.
As such, Variety is reporting that the Lionsgate film is eyeing a $20 million opening (off a relatively modest $30 million budget, per Forbes). The movie has already earned $1.7 million in Thursday night previews, more than three times that of Logan Lucky (which is eyeing an $8 million opening, per Variety). While $20 million isn't bad, it still comes in on the lower end of the summer scale. As of now, Sony's The Dark Tower has the (dis)honor of being the lowest-grossing film to open at No. 1 with $19.2 million.
Overall, the summer box office is down 12 percent compared to 2016.