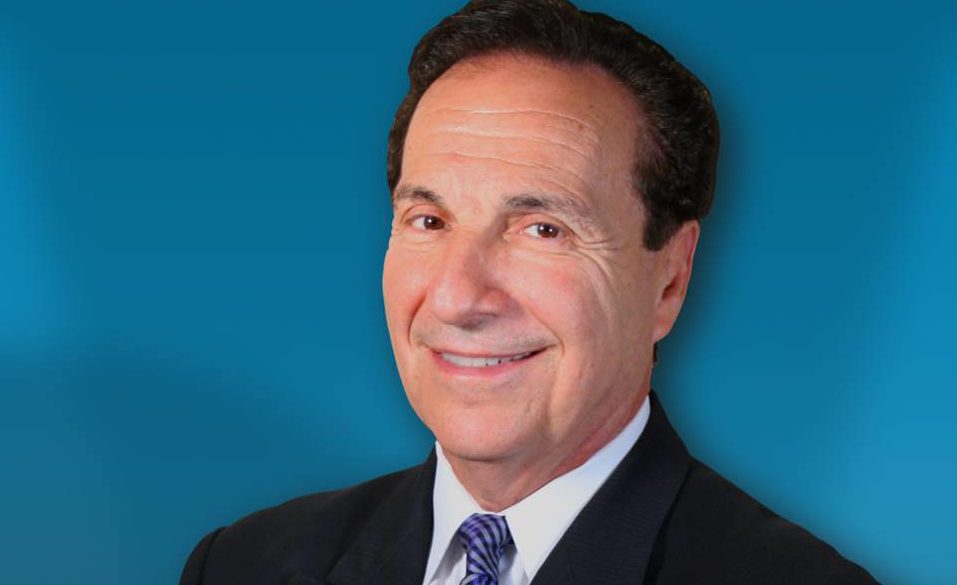 Hudson County Freeholder Anthony Romano is under fire over his decision to run for Hoboken mayor and for re-election to his county position in November, a move that will place him on the ballot twice.
Romano and his team maintain that his move is legally sound. They point to the Democratic candidate for lieutenant governor, Sheila Oliver, who is running for re-election to her Assembly seat at the same time she will appear with Phil Murphy on the gubernatorial ticket in November.
New Jersey law generally bars candidates from appearing twice on the same ballot.
But, technically speaking, the state law at issue bars candidates from accepting "a nomination by petition" for more than one office in a single general election. Since Oliver was selected by Murphy — and not nominated by petition — Democrats say the statutory prohibition does not apply to her or any lieutenant governor nominee.
In Romano's case, both of the offices he seeks require a "nomination by petition," according to one of his opponents in the mayor's race, Hoboken Councilman Michael DeFusco.
"Compelling legal questions aside, what Freeholder Romano is apparently planning on doing is exactly why so many people are disillusioned with politics — because he's putting his own interests ahead of our community's," DeFusco said in a statement. "I'm running for mayor because I believe that Hoboken needs new energy, new ideas and a new leader who will be focused only on giving back to our city and helping it reach its potential, not on taking from it."
None of Romano's opponents has filed a legal challenge to prevent him from appearing on the ballot twice. The Hoboken City Clerk's Office, the Hudson County Clerk's Office, and the Hudson County Counsel's Office did not immediately respond to requests for comment on Tuesday.
If Romano were to run for and win both races, he would be able to assume only one office, since elected officials in New Jersey are banned from dual office-holding.
"We have the right to be on the ballot twice; it is our legal right," said Pablo Fonseca, a Romano spokesman. "Anthony can only hold one office."
Fonseca said that Romano likely would choose to become Hoboken mayor if he won both races. That means that the Hudson County Democratic committee would fill his seat on the freeholder board until an election was held for the seat next year.
DeFusco cited a letter written by North Bergen attorney Eric Dixon to the Hudson County clerk and the state attorney general dated Aug. 22 laying out concerns with running for two offices at once. Dixon wrote the letter on behalf of an unnamed Hudson County resident who purportedly has concerns about Romano's electoral strategy. Fonseca claims that the letter was part of a "coordinated effort" by DeFusco's campaign.
Dixon wrote that Oliver and Romano are in two very different positions.
"She was nominated by petition for only one office, the Assembly," Dixon wrote. "She was appointed, not nominated by petition, as the Democratic Party candidate for lieutenant governor."
City Council President Jennifer Giattino and Councilman Ravi Bhalla are also running for mayor in Hoboken. The race opened up in June when current Mayor Dawn Zimmer announced she would not be pursuing re-election.