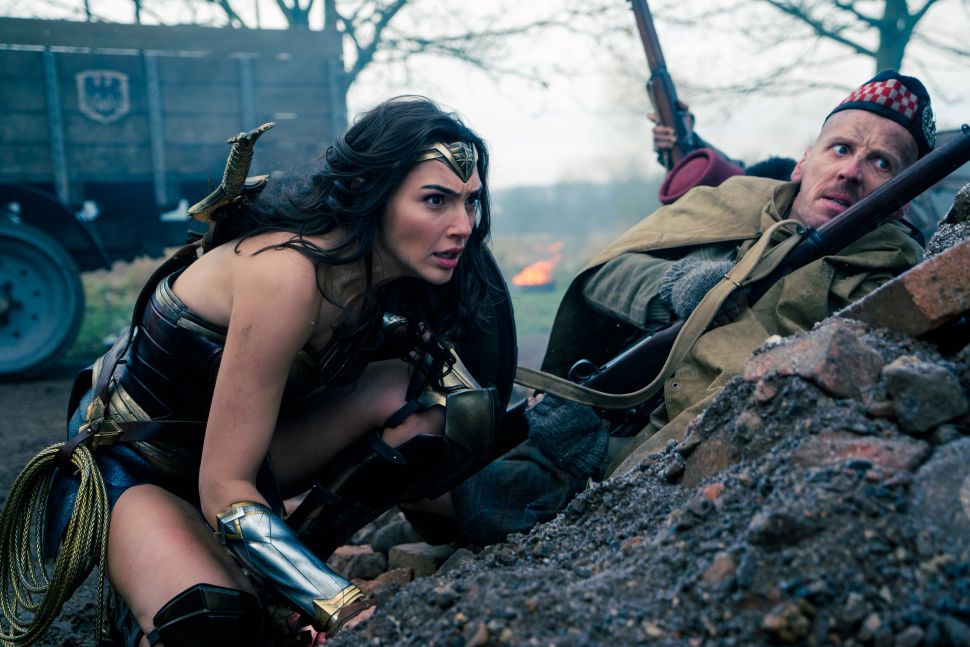 When we look back on the 2017 summer movie season, we'll likely consider Warner Bros. the big winner as the studio provided the biggest hit (Wonder Woman) and the most memorable film (Dunkirk) while Disney continued to oversee its successful empire. Unfortunately for other studios, many of the recent blockbusters have failed to hit their mark and it's showing pretty clearly in the bottom line.
The 2017 summer movie season, which stretches from May to August, has seen an estimated total of $3.43 billion at the domestic box office, a sharp 12% drop from last year's $3.9 billion made to this point, according to data from comScore and Box Office Mojo provided to TheWrap. What's more, domestic box office totals are down 3.5% overall for the year with $7.18 billion to date.
Though nothing can quite match the thrill of seeing a quality blockbuster on the big screen, the sheer volume of content and screens these days are keeping people away from theaters. Well, that and the fact that viewers are far less likely to turn out for a bad movie than they used to be. You can chalk that up partly to the Rotten Tomatoes effect. Audiences are getting smarter.
According to TheWrap, AMC Theaters (the world's largest theater chain) reported $176.5 million in losses in the second quarter while watching its stock drop 25%. Not only that, but North America's four biggest cinema chains—which includes Cineplex, Regal Cinemas and Cinemark—reported a combine market value loss of $1.3 billion since August 1. Both box office revenue and the number of tickets sold have shrunk this year.
"There was just a lack of big-ticket items to keep audiences coming in on a regular basis," Exhibitor Relations analyst Jeff Bock told the outlet.
Though box office numbers are still strong on a longer term perspective, this has trend has cropped up in recent years. Overall box office totals in 2016 were up by just 2%, yet the summer movie season still saw a drop from $4.48 billion to $4.44 billion compared to 2015. Major studios build their annual release schedules around tentpole friendly summers, so under-performers can help cripple a fiscal year (just ask Sony).
This year's big winners include WB's Wonder Woman ($402.2 million domestic, according to Box Office Mojo), Marvel Studios' Guardians of the Galaxy Vol. 2 ($388.8 million) and Spider-Man: Homecoming ($306.4 million), and the four-quadrant friendly animated Universal Studios feature Despicable Me 3 ($247.6 million). While all four were big money makers, they still fell short of last summer's top dogs.
Disney/Pixar's Finding Dory ($486 million) and Disney/Marvel's Captain America: Civil War ($408 million) led the way at the domestic box office in 2016 and were followed by Universal's The Secret Life of Pets ($368 million) and WB's Suicide Squad ($325 million).
The 2017 summer was undone by a collection of big-budgeted blockbusters that either flopped outright or failed to meet expectations. Disney's Pirates of the Caribbean: Dead Men Tell No Tales became the first entry in the franchise not to reach $200 million domestic while Paramount's Transformers: The Last Knight posted a series-worst $44.6 million opening weekend. Other disappointing efforts (relatively speaking) include: Paramount's Baywatch, WB's King Arthur: Legend of the Sword, STX/EuropaCorp's Valerian and the City of a Thousand Planets and Universal's The Mummy reboot.
"The real success comes with coming into theaters with a lot of hype and then having the reviews to back it up," Bock said. "'Wonder Woman' and 'Guardians 2' were able to do that. But after them and 'Spider-Man,' there were no films that were able to get people to say, 'This is a movie we need to see.'"
Though the summer movie season has been somewhat sluggish this year, 2017 has a few biggies coming up that could salvage the rough financial years. Disney/Marvel's Thor: Ragnarok, WB's Justice League and Disney/Lucasfilm's Star Wars: The Last Jedi are all expected to put up major numbers.
"I've heard concern from investors who tell me, 'There's something fundamentally wrong. Consumers aren't going to theaters anymore. What happened?'" B.Riley financial analyst Eric Wold told TheWrap. "That's a hard conclusion for me to come to after a record-setting 2015 and 2016, followed by a surprisingly strong Q1 of 2017."
"It's going to take several hit movies in a row to get consumers back on track," he said. "That might not happen until Thor, but I don't think anything negative is happening that's keeping people away from theaters other than movies they don't want to see."