In the days after Hurricane Harvey, Houston area restaurants have opened up to offer meals to victims and first responders. Many of the restaurants and bars currently open are major chains, including multiple locations of Waffle House and McDonald's.
Waffle House has consistently stayed open throughout natural disasters, especially in Florida after hurricanes. But this time, the flooding has been so bad that two Waffle House restaurants closed; still, 30 more are open. At Waffle House, teams from surrounding areas came in to keep the griddle hot, offering a limited menu for each restaurant consisting mainly of bacon and eggs.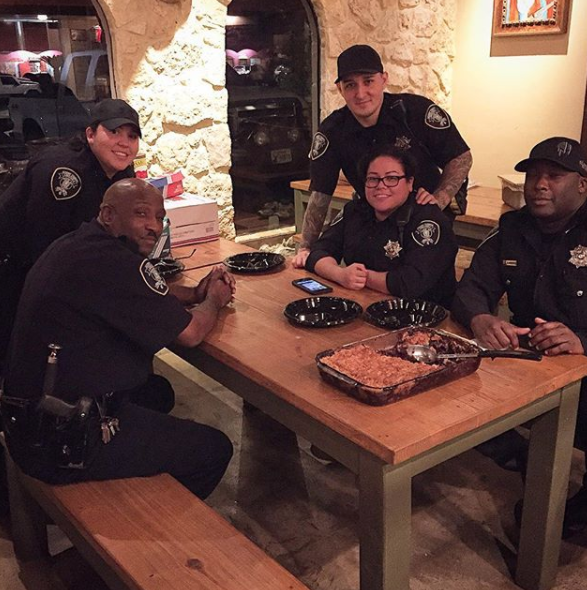 And because it is Texas, barbecue restaurants are on-hand to help out first responders for free. Killen's Barbecue and Pinkerton's Barbecue are giving out free plates to first responders. First responders can also eat free at The Union Kitchen and Peli Peli Cinco Ranch, until the restaurant runs out of food. Peli Peli already prepared more than 2,000 orders of food yesterday. The restaurants are updating patrons and responders via social media posts.
Other cities are also getting involved. In Austin, restaurants donating food and money and the Texas-based Del Frisco's Restaurant Group wants to donate more than $1,000,00 to Houston area food banks. New Yorkers can visit Del Frisco's Double Eagle Steak House New York, Del Frisco's Grille Rock Center and Del Frisco's Grille Brookfield Place, and 20 percent of all sales will be donated.