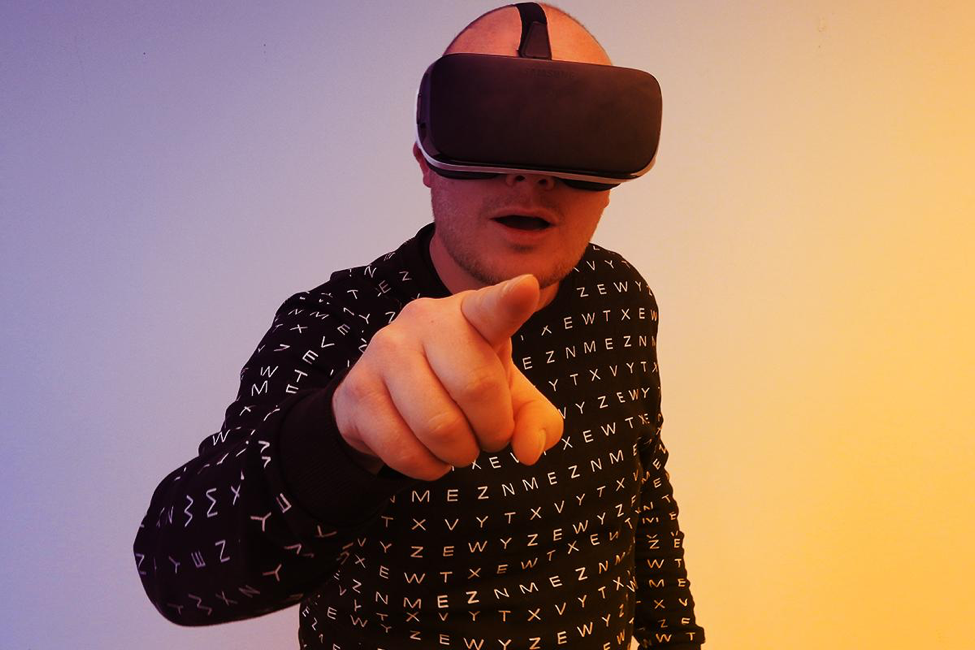 Digital landscapes. Total immersion. Getting lost in the realm of a virtual world.
At a glance, the promise of virtual reality sounds like little more than science fiction, doesn't it?
Of the emerging and ever-evolving tech trends today, virtual reality remains one of the hotly debated. There are plenty of questions marks surrounding the future of VR: some pass it off as a temporary trend while developers and advocates are adamant that the technology represents the wave of the future.
Why VR deserves our attention
Despite the naysayers, there's no denying that the one-pricey tech is arguably more accessible than ever. For example, anyone with a smartphone handy has the potential to experience VR. From Google Cardboard viewers with price points below $15 USD to cheaper standalone Oculus Rift systems, it's clear that competition in the VR spells good news for consumers.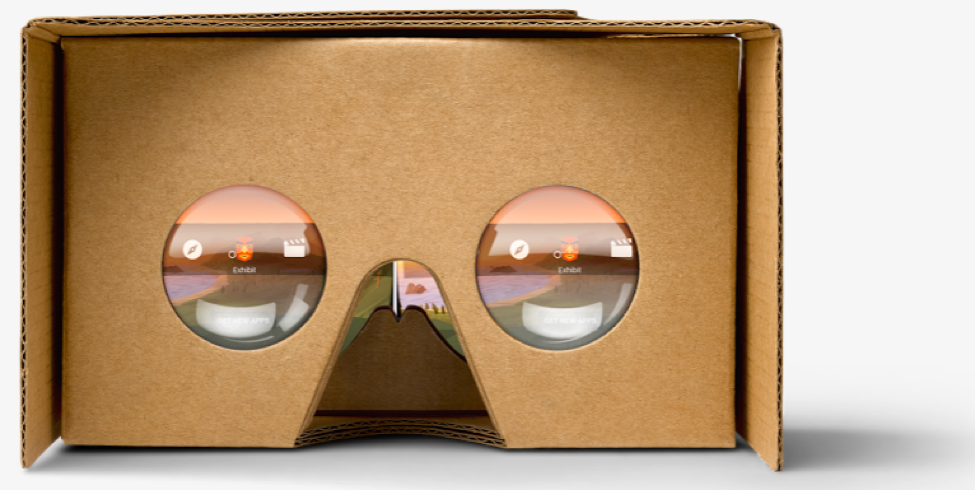 Regardless of how you feel about VR today, it's worthwhile to open our minds about the possibilities behind this relatively young technology. Specifically, it's important to note virtual reality's potential to change the way that we learn and communicate with each other.
In a world where society is often labeled as "isolated" and "alone" despite our dependence on "social" technology, could VR be the link that brings us together?
Sure, it sounds like a lofty message. However, recent apps and platforms are clueing us on the true potential of VR to teach us a thing or two about the world and each other. Developers are hard at work to show the world that VR is much more than a novelty. While the technology is still young, a number of apps and platforms are already out there today that display the power of VR to change the way we live and learn.
Mastering new skills
Virtual reality goes far beyond the realm of fun and games: in fact, a number of apps are already putting the learning power of VR on display.
Take for example the desire to learn new languages, a skill that remains essential in today's globally connected economy and society. Learners are often told to take a "total immersion" approach to learning a new language, but how realistic is that in the real world?
However, a totally immersive, virtual learning environment is possible through Mondly, the world's first VR language learning app and winner of FbStart App of the Year. The app essentially takes users on a virtual vacation to practice their conversational skills with avatars based on the language they're learning.
Mondly's virtual environment allows users to emulate real-life situations such as ordering dinner or checking into a hotel in a foreign country. This immersion approach to learning is only possible via VR and is a far cry from old-school flash cards or attempting to learn through text alone.
Skills such as learning a new language require interaction with others for mastery, but there's the Catch-22: finding an actual audience to hone those skills is easier said than done. Virtual reality takes care of that, though.
The same rules apply for those looking to overcome their fear of public speaking, which remains one of the top phobias of the public at large. That's why apps such as VirtualSpeech are gaining traction, generating environments that allow users the opportunity to become accustomed to the idea of speaking in front of a virtual crowd without judgment.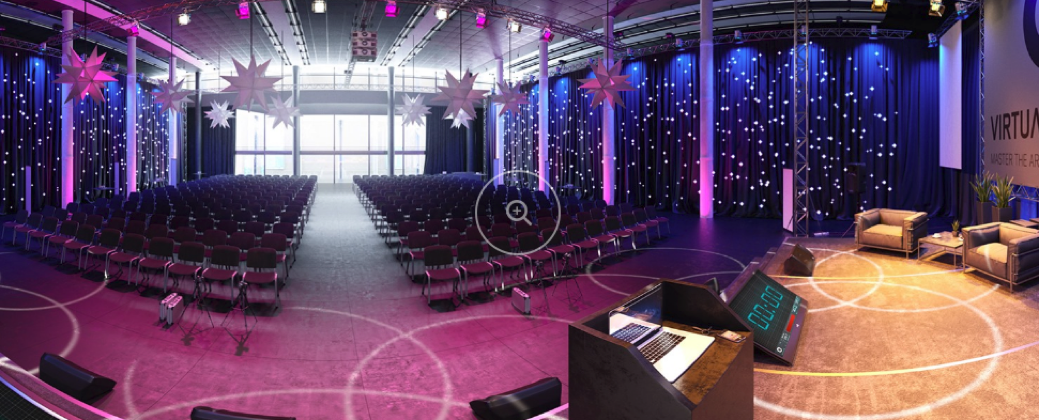 Again, these types of skills are prime for practice in the virtual world as opposed to in-person interactions.
Virtual on-the-job training
The capabilities of VR extend beyond learning for the sake or personal enrichment. Consider the economic implications when it comes to job training or learning skills that could be applied to real-life jobs.
Wal-Mart is already planning on implementing VR for the purpose of employee training. From dealing with the holiday rush to cleaning up aisles, setting up scenarios via VR is often cited as yielding more retention versus video or paper training. Similarly, Google's Daydream VR team is currently experimenting with a virtual espresso machine to help baristas understand the in's and out's of doing their jobs without getting their hands dirty.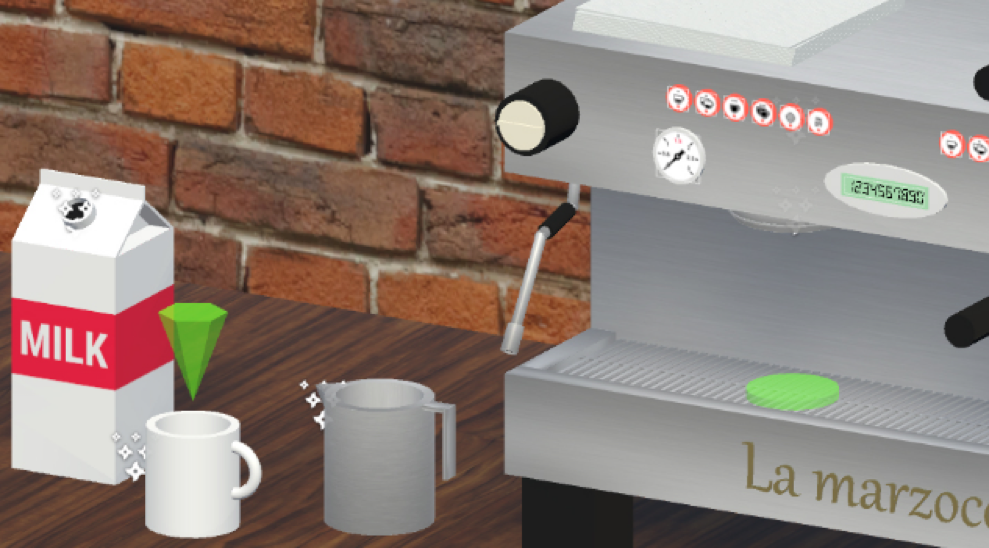 These simplified simulations will inevitably help developers work out the kinks as we strive toward more advanced tech.
Speaking of which, as Z VR backpack by HP is also on the horizon to create complex simulations for anyone from truck drivers to astronauts. This high-end tech looks to make consumers take VR more seriously, moving beyond low-quality, glitchy graphics to provide a more authentic, immersive experience.
The ability for people to learn through virtual reality is already well-documented. As the tech behind that learning becomes more advanced, the possibilities are seemingly endless.
Going beyond our own backyard
Communication is arguably easier than ever in today's digital world, but VR is quickly changing the game in terms of exploring the world beyond our own backyards. Those without the financial or physical means to travel, for example, now have the ability to see the world from the comfort of their living rooms.
Apps such as Discovery VR take users anywhere from the depths of the ocean to the jungle and everywhere in-between. From an educational standpoint, consider how VR environments could potentially become commonplace in schools to educate students and serve as sort of "virtual field trips" that would otherwise be impossible.
Also bear in mind that the world of journalism is evolving to bring viewers along for the ride when it comes to breaking news. CNN now implements VR environments for specific stories, providing their audience with an in-person view of their breathtaking international pieces.
For students and adults alike, these sorts of environments offer something far more engaging than a traditional documentary or newscast.
The rise of social environments
Finally, the integration of VR and social looks to be a total game-changer in terms of how we communicate. Although instant messengers and FaceTime apps have become the norm, there's so much untapped potential when it comes to social media and VR.
Facebook's recent commitment to virtual environments is rather telling in terms of just how widespread VR might become. Through the Oculus Rooms platform, virtual hangouts and meeting places integrate with users' Facebook photos to generate customized environments where games, videos and in-app interactions are all possible.
Similar platforms such as Altspace VR promote themselves as a "party portal" where users can meet and play in a completely virtual environment.
VR integration has the potential to represent a new wave of communication through social media and other platforms specifically tailored for hangouts.
Conclusion
Virtual reality is already transforming the way we learn and communicate, but only time will tell just how soon the technology catches on for the mainstream. Whether through learning skills or gaining an entirely new perspective on the world, the possibilities are seemingly endless for those willing to open their mind to the concept of immersive technology and virtual environments.
Tomas Laurinavicius is a traveling lifestyle entrepreneur and blogger from Lithuania. He writes about habits, lifestyle design, and entrepreneurship on his blog and weekly lifestyle design newsletter. Tomas is currently traveling the world with a mission to empower 1 million people to change lifestyle for good.